2020 Power 100 List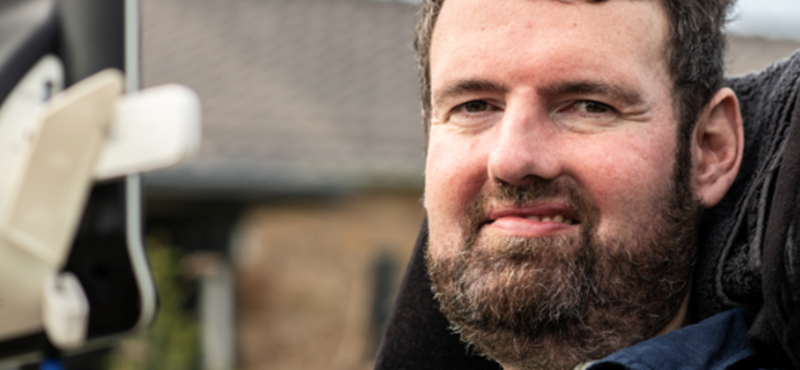 We're delighted to see that Euan is featured in the Shaw Trust Disability Power 100 List again this year. 
For anyone who does not know Euan, Euan co-founded Euan's Guide in 2013 with his sister Kiki. Euan is a powerchair user, so he knows all about the challenges of trying to find new and accessible places to visit. Euan and Kiki set up Euan's Guide, the disabled access review website, to be a place where people could go to share their experience and make it easier for everyone to find great places to go. We're almost seven years old now and we have thousands of reviews for all sorts of places across the UK and beyond with disabled people, their family and friends adding more reviews to the website all the time.
Euan is also involved in other significant projects improving the lives of other people. Euan was diagnosed with Motor Neurone Disease (MND) in 2003 and three years later he established the Euan MacDonald Centre for MND Research with his father Donald. At the start of 2020, the Euan MacDonald Centre for MND Research launched MND-SMART, an innovative UK-wide clinical trial that aims to find treatments that will slow, stop or reverse the progression of motor neurone disease (MND).  
Euan also spearheaded SpeakUnique, a company launched in 2020 which creates personalised synthetic voices for individuals who have lost or will lose the ability to speak.  
Last month Euan received a special commendation in the Scottish Charity Awards for his involvement in Euan's Guide, the Euan MacDonald Centre for MND Research and SpeakUnique. We're delighted to see Euan receive further recognition for his tremendous work. 
Euan had this to say on his inclusion in this year's Power 100 list:
"This year has brought on unique challenges for everyone, and it is certainly not one we will forget in a hurry. I am thankful to everyone who has helped keep spirits high and supported each other through the challenges. 
"This has been a particularly momentous year, with the launch of the MND-SMART clinical trial in January, the launch of the SpeakUnique personalised synthetic voice service in June and the numerous initiatives that Euan's Guide have implemented to support disabled people during the Coronavirus pandemic.  I am delighted to see what we have accomplished so far and can't wait to see what the future holds."