My personal top 7 reviews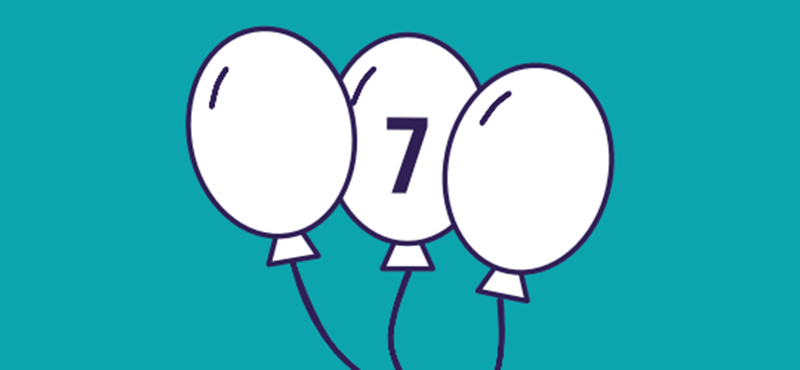 To celebrate Euan's Guide's seventh birthday, I wanted to look back at 7 of my most memorable experiences that I have documented on the website. I started by looking at my first ever review which I submitted in 2015, all the way through to my Covid-confident reviews in the summer of 2020. I am extremely grateful to Euan's Guide for making this platform that I can use to find new places I would never have imagined visiting and share the great places that I go to myself.
My Most Memorable Reviews: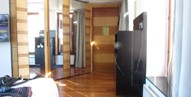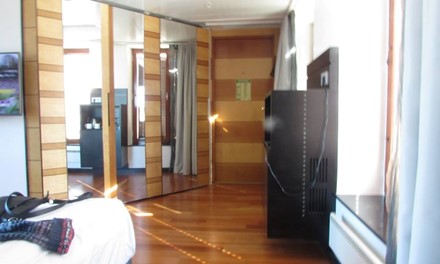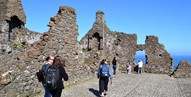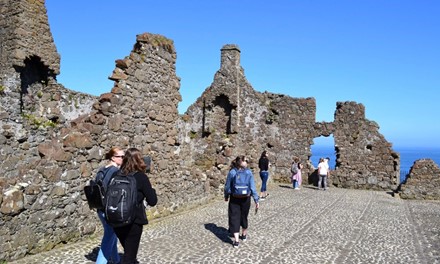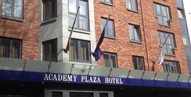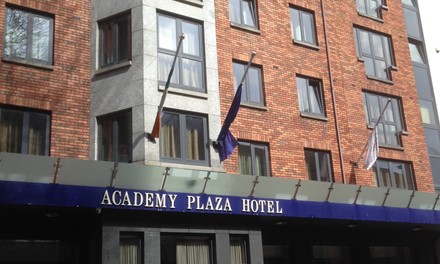 EPIC The Irish Emigration Museum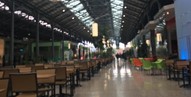 Hilton Stockholm Slussen – Stockholm
I came across Euan's Guide for the first time when I was in high school and wanted to find more accessible places to go with friends and family. I really wanted to gain more independence in where I went and was amazed when I found this website that hosts a load of information – information which I felt I could really trust as it was written by disabled people like me. In 2015 I visited Stockholm in Sweden for a few days and was very excited when I could write my own review for the website and share my great experiences. I decided to review the hotel as I believe your base is an extremely important element of your trip. I had an amazing time and rated the hotel 3.5 stars as I wanted to be honest with certain access limitations so other wheelchair users understood what to expect.
Dunluce Castle, Antrim Coast
In the summer of 2019, I had my first access surprise moment. I was spending a summer semester in Northern Ireland and whilst there I visited a lot of sites across multiple cities and areas. When I found out that our course was to visit a castle on the Antrim Coast, I was quite nervous. I was told that there was some disabled access, but of course I remained sceptical up until I actually arrived. Even with some steps, tight closes and uneven grounds, I felt that I could access the best parts of the castle and the views were mesmerising.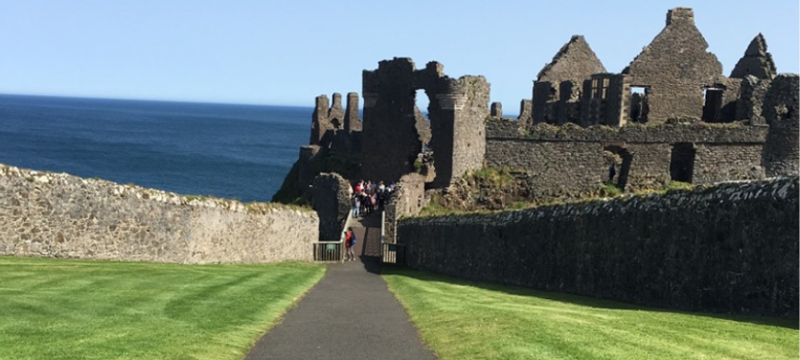 Image of: A path leading down to Dunluce Castle
Academy Plaza Hotel, Dublin
After studying in the North with a large group and support network I decided to take the plunge and visit further afield independently. This was the first time that I had taken cross-country public transport, stayed in a hotel and navigated a new city all on my own.
I took a video of my hotel room to show my friends and family back home and of course then uploaded it to Euan's Guide so even more people could see the great access I had come across. I would highly recommend this hotel for any disabled people visiting Dublin as it is reasonably priced most of the year and it is extremely close to O'Connell Street and other city centre attractions north of the River Liffey.
EPIC Irish Emigration Museum, Dublin
Whilst in Dublin I also found my all-time favourite museum which again, I was very excited to share on Euan's Guide. The EPIC Irish Emigration Museum can be found in the Dublin Docklands which is accessible via the LUAS and other easy transport options. The museum is very interactive, informative and spacious – with seating and toilets throughout – which meant I could've stayed for hours and hours. When I go back to Dublin I will definitely go again and update you all on any changes!
SSE Hydro, Glasgow
If I had to pick a venue or place that I have the most memories in, I would have to say the SSE Hydro in Glasgow. I first visited the Hydro in 2014, not long after it had opened, to see Beyoncé in concert. Since then, I have visited the Hydro at least twice a year to see concerts or conferences. When I see an artist touring to this venue, I never have to second guess if accessibility will be a problem. With a Changing Places toilet, and accessible parking / drop off areas nearby, I can confidently say this is my favourite concert venue.
Image of: The exterior of SSE Hydro
Black Ivy, Edinburgh
The first time that I visited a venue because of a Euan's Guide review was in 2018. Usually, I plan to go to a venue and have to search up access beforehand. However, with Black Ivy, I had never heard of it before and only became interested in visiting after reading DaisyDoo's review. They described it as a 'Funky bar & restaurant" and gave an overall 4.5 star rating. This is just one small example which shows the power of reviews in helping a disabled person get out there and enjoy a social life!
Redhall Park, Edinburgh
After March 2020 I of course took a break from reviewing as I had to self-isolate to protect myself and others from the spread of the Coronavirus. After a few months, and with restrictions beginning to ease, I felt nervous about returning to my "normal" routines of going to the supermarket, on public transport, to coffee shops, libraries and more. I was very happy when Euan's Guide began sharing Covid Confident reviews as I could hear about what other disabled people came across in terms of restrictions and disabled access. I decided to do my first Covid Confident review on a local park to show that the open space was safe, comfortable and accessible for wheelchair users like myself.
I am very much looking forward to reviewing more for Euan's Guide – when it is safe to do so – and being able to look back at my journeys all in one place. I also love to share my experiences and learn about other people's experiences with access in venues across the UK and beyond.
| | |
| --- | --- |
| | Written by Kayleigh O'Neill, Euan's Guide Ambassador |