A Capital Love Affair
Love it or loathe it, you'll have probably noticed an abundance of red hearts have started to appear to remind us all that Valentine's Day is fast approaching. With the help of some of our reviewers, we've compiled a wish list of places that we'd like to go and things we'd like to see... Here's part one of our London lowdown...
Brown's Bar & Brasserie chain are offering a 3 course Valentines Menu for £29.95. The menu features a delectable 21 Day Aged Sirloin Steak and Lobster Thermidor... And a very exciting sounding Brownie Indulgence for 2 to share! We've a great review from Brown's Bar & Brasserie in Islington and the chain features 33 restaurants across the UK often housed in buildings with interesting architecture - if your nearest Brown's is accessible please let us know!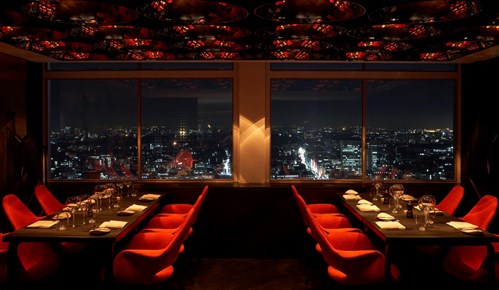 London features some great dining options for those with a head for heights. Right in the centre of town is the Paramount offering 360 degree views over the city. As well as offering the 'Highest Afternoon Tea in London' they are celebrating Valentines day with a 5 course menu including a glass of Prosecco for £75 per person. And if you find yourself in the city during Valentine's week then treat yourself to a glass of fizz at the pop-up Lanson Champagne Bar at the View from the Shard. Open daily from 12 noon until 10pm (last admittance 8.30pm), disabled access tickets should be booked in advance and although you have to phone you still get the online prices - plus a carer can go free. We're currently looking for reviews from the Shard and its restaurants - if you've been please let us know what you thought!
Whilst not traditionally a hotel you'd associate with a romantic jaunt, if you're planning to spend a night in the Capital, the Premier Inn at Waterloo comes highly recommended with both excellent accessibility and excellent staff. Premier Inns now number over 650 across the UK and we believe that a number of them are very accessible hotels - if you can recommend a Premier Inn then do let us know. The other hotel that is very often recommended as an accessible London hotel is the Copthorne Tara hotel in London's Kensington. If you've stayed there would you recommend it to others?
You can now read the second part of our London blog here.
Locations: London