A new access project in Leeds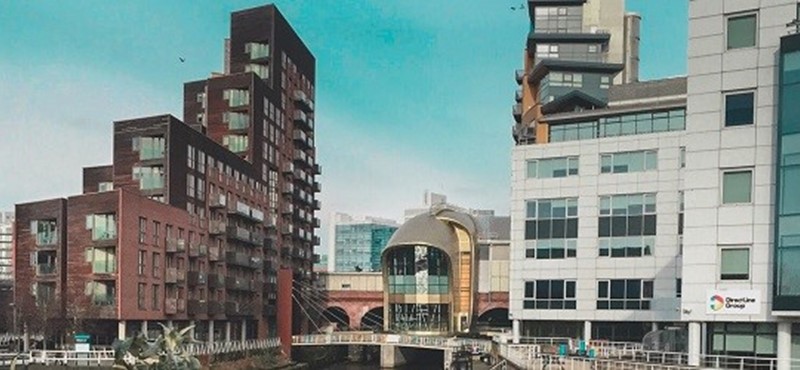 Four University of Leeds students are working hard on an exciting new accessibility project in the city! The pilot project, called Leeds Access Advisor, encourages people to write disabled access reviews to help map accessibility around Leeds. We're delighted to support this new project and are loving all of the new Leeds disabled access reviews that are appearing on Euan's Guide.
If you're interested in getting involved, whether as a local or a visitor, take a look at what Leeds Access Advisor have to say below!
Who's behind Leeds Access Advisor?
The Leeds Access Advisor is a pilot project hosted by Care and Repair (The Leeds Home Improvement agency for Leeds with charitable status) who manages the Leeds Directory service https://leedsdirectory.org/. The Leeds Directory is a telephone helpline and online service to help support people with health and support requirements in Leeds to live an independent life. The project is being delivered by a small team of student volunteers, who are studying a master's degree in Disability Studies at the University of Leeds.
Although services such aids and adaptions exist on Leeds Directory, in terms of people being able to live their lives to the full there is not enough information on accessible venues. We understand that disability is more than just mobility, and we intend on looking at all access requirements so that we create a dynamic and varied resource for everyone to enjoy.
The aim of this pilot project is to use Euan's Guide to create a useful resource for disabled people in Leeds, as well as their friends, families, and support networks. We aim to do this by asking volunteers to review venues in the city to create an extensive and helpful guide that will be available from the Euan's Guide website. As part of the project, we need people to let us know when they have completed a review, so that we can track the impact we're creating. The idea is that after the pilot project finishes in August, we can create a case for other cities to invest in these ideas too!
Here's a little bit about the volunteers leading this project:
Tom
"Hi, my name is Tom, I'm 25 years old and currently completing a Disability Studies MA at the University of Leeds. I was diagnosed with cerebral palsy at birth and have been a wheelchair user my entire life but have only become engaged in disability activism since starting my current course last September. My interest and involvement in this project comes from a desire to take an active role in improving the lives of disabled people wherever possible, a goal to which access is central.
While access in Leeds is far from perfect, I would say my favourite place in Leeds is Trinity Kitchen. Aside from a wonderful choice of food, the entire venue is easy to navigate with a wheelchair. A large lift makes the food court simple to get to. Each stall can be reached easily, and the entire floor is level access. Several accessible toilets are available, meaning I never have to worry about having to go elsewhere after eating or drinking. Overall, highly recommended."
Becca
"As soon as I heard about this project, I knew I wanted to be part of it. Access to multiple public spaces is so important for all people - including disabled people. We have just as much right to have access to a building as much as any other group. Personally, for me, disabled people's leisure is something I have great interest in. My MA dissertation is about disabled people's access to live music events, being a huge live music fan and disabled person myself. Everyone should be able to just go out for food, go for a drink or go to an event, without having to worry about whether the venue can meet their needs. Leeds is a city to be explored, and no one should be held back!
Having lived in Leeds for a year, I have two absolute favourite accessible places, I can't choose between them. The first is Turtle Bay in the Light on Headrow. I love their food, it's a great atmosphere, and staff are always super helpful. The second is the First Direct Arena because it's the most accessible music venue I have ever been to! It was brilliantly laid out, so my view and the sound of the gig was amazing!"
Chris
"Accessibility is central to a disabled person feeling a value member of society. Being simply able to access buildings may be taken for granted by most, but this continues to be a fundamental barrier for disabled people, that must be continually challenged. The Leeds Access Advisor intents to create a useful resource for the disabled people in Leeds, while assisting business owners and public bodies to improve their accessibility around the city.
I think that by increasing the visibility of disabled people because of improving access, you begin to change the wider perception of disabled people. For this reason, I am involved in the project. My favourite accessible location in Leeds is the Showcase cinema in Birstall; they have massive armchair seats that go back and have foot rests, but also plenty of spaces for wheelchair users and good disabled access parking."

Hannah
"I got involved with this project because I was frustrated that there was no information on accessibility when we wanted to go out for dinner or have a few drinks in town with friends. Finding Euan's Guide was amazing, but we need more people to help us get reviews of the city to make sure we don't have to worry about access issues when out and about.
My favourite accessible place in Leeds is currently Becketts Bank (a Wetherspoons pub in Leeds City Centre), as they have good disabled access and we love their new ordering app! They bring your food and drink right to your table. I think they are pioneering new and creative ways to improve people's enjoyment during their visit, and it's something I want to see more of."
If you would like to contribute to making Leeds a more accessible city, please submit a review on Euan's Guide and then Tweet @LeedsAccess or email LeedsAccessAdvisor@gmail.com so that we can add it to our list!
Locations: Leeds