A Wheelyboat in Falmouth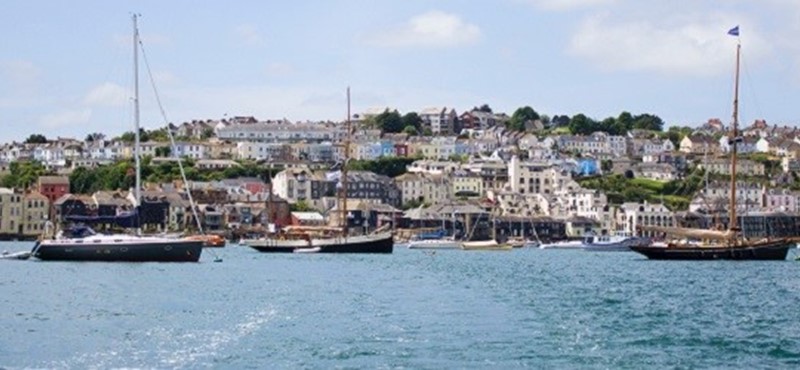 A colourful seaside town overlooking a vivid blue river and surrounded by lush green hills, Falmouth is an idyllic summer holiday destination in Cornwall. The town is thriving with stylish bars and bistros, as well as hunkered down old pubs which have braced years of stormy sea weather and salt air.
Anyone after a nautical or seafaring inspired summer getaway would do well to visit Falmouth. The town's National Maritime Museum is home to one of the country's best boat collections, and you can still see ships coming in for repair at the dockyards. It's also a haven for wildlife, with dolphins, seals and basking sharks delighting visitors to the waterway.
So, would it really be a trip to Falmouth without a little excitement on the waves? We don't think so! Down on the Mylor Yacht Harbour is a wonderful little place where sailboats and powerboats come and go all day long. It's the Mylor Sailing School, home of the Mylor Sailability founded by Tracey Boyne in 2013.
"Sailing for all levels – from absolute beginners to salty seadogs here in beautiful Cornwall."
This small school has come so far in demonstrating great accessibility, and this year it won joint gold in the Access and Inclusivity category at the South West Tourism Excellence Awards. Mylor Sailing School shared the award with the Eden Project proving that small businesses too can 'become exemplars at accessibility!'.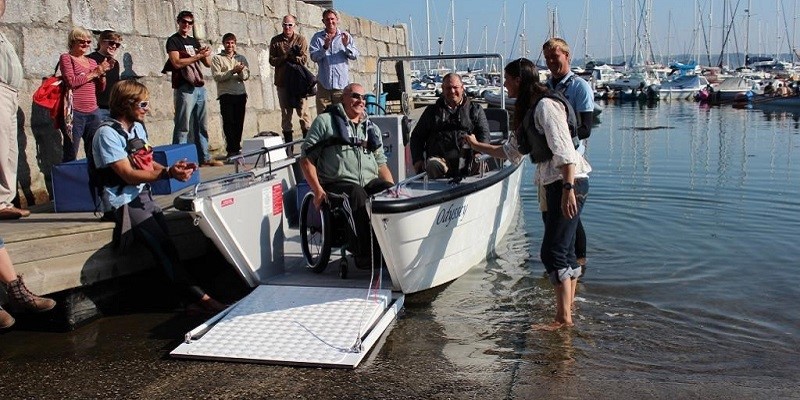 Photo: People trying out the Wheelyboat.
The school is equipped with a wheelchair friendly powerboat, adapted keelboats, and a new learning space with a hearing loop and ramped access. The Mylor Sailability is immensely popular with visitors, and one person reviewed the school on Euan's Guide saying:
"At last, we found a fully accessible activity which is very well run by friendly and knowledgeable staff who give disabled people the opportunity to get out on the water, such a big part of life in Cornwall, but so often difficult to achieve. My son who is 25 felt a sense of achievement doing the sailing and loved the thrill of the Wheelyboat." Read the full review.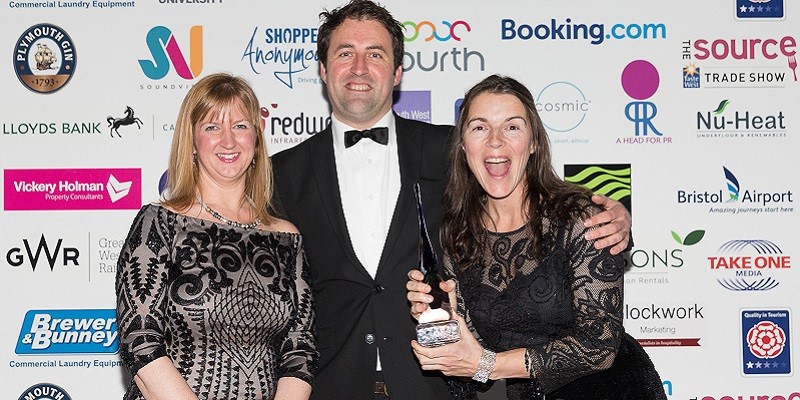 Photo: Winners of the Access and Inclusivity category.
Tracey told us that Mylor Sailability is used by both locals and people visiting on holiday, and she told us a little more about the school's Wheelyboat:
"On any of our boats there is always a qualified instructor and plenty of volunteers to help with getting on and off the boats if required. The Wheelyboat can come into the slipway and the front part lowers down for ease of boarding. This is for those who may have some mobility problems or wheelchair users to all board with dignity. Always wrap up warm and we provide full waterproofs and safety equipment for all our sessions."
Mylor Sailing School has even more exciting things to come:
"We are currently hoping to add a new sailing boat to the fleet. This will have support seats installed for those who cannot sit unaided. We have the hoist and are just planning on the boat. This will then enable all those who cannot sit unaided to be able to go sailing as well. It is quite a large boat that will be able to take up to six people."
If you give it a go and do decide you love it, you can work towards either the RYA Sailability Scheme or the RYA National Sailing Scheme, you'll also get to learn the theory side of things too. This includes knot-tying, tides, weather and anatomy of a boat!
Check out Mylor Sailing School's listing on Euan's Guide
Locations: Falmouth