Abnormally Funny People: On comedy, Edinburgh, and the Fringe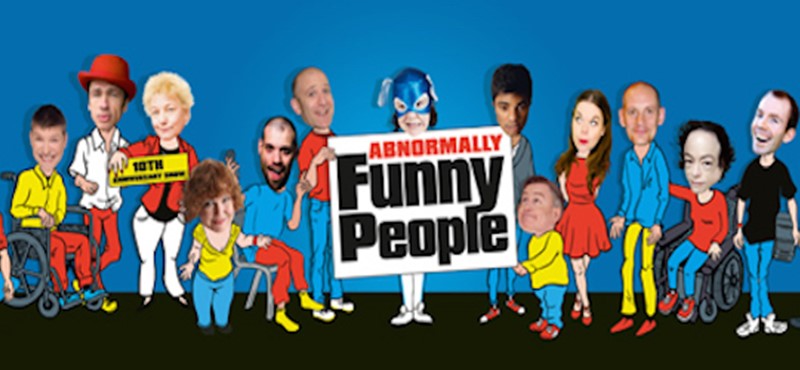 Fringe Feature: Comedy
This year we caught up with talented comedians, Abnormally Funny People, on their return to the Edinburgh Festival Fringe for their 10th anniversary show. We spoke to co-founders Steve Best and Simon Minty about late nights and high street banking; Tanyalee Davis about cobblestones and seagulls; and newcomer to the show Juliette Burton about mental health and curry.
Sitting down with four talented comedians in a large empty tent on the sunniest day in August is a bit of an abnormal experience in itself; but the producers and cast of Abnormally Funny People had plenty to talk about. Before his comedy days while working in a bank, Simon shared a house with Steve and envied his lifestyle of late nights and long lie-ins. He got onto the comedy circuit himself and told us how being a comedian is really something that you're born with. But how do you know if you're 'born with it'?
'As a comedian, you should be most happy when you're on stage. It's like a calling.' – Simon

It's safe to say that Tanyalee who at this point was suffering from 'performance withdrawal effects' agreed. After three weeks of not telling jokes, Tanyalee was feeling miserable. To her, comedy is like an endorphin release.
The largest section in the Edinburgh Festival Fringe Guide is dedicated to comedy, and Steve's latest project 'Comedy Snapshot' features over 400 comedians – so how on Earth do you get yourself noticed? Well, apparently the so-called 'comedy circuit' has really changed in the last five years. Steve tells us that the middle-ground between free stand-up shows and full-blown televised stand-up is disappearing. But Simon thinks it's becoming even narrower than this, as changing viewing habits mean that less people are going to see comedians that they don't know. For Tanyalee, the decision to come to the UK was because in the 90s in North America, there was so much comedy on television that nobody went to see live shows. Is this what's going to happen in the UK too?
Well there's one thing that might change all that – the Internet. For Juliette, the Internet changed everything. Steve thinks that it has really altered the way people promote themselves, because now you can sell out a festival without even being known on the circuit – thanks to social media. But while Juliette thinks this means comedy is broadening, Steve is concerned that it is becoming generic. He sees it becoming 'typically white, middle-class young stand-ups', with not enough diversity.
So is this where Abnormally Funny People are filling a gap in the market? Newest member Juliette thinks it's 'friggin' awesome!'. So with a diverse and talented cast, how then does Juliette suggest comedians include their audience? Juliette herself has experienced mental health conditions and we asked her how to be inclusive where a disability might be 'invisible'. Her tip is to broaden out your material and make it as universal as possible; but she cautions that there is an issue of who can make jokes about what.
'You can tell when a comedian is making jokes about something they haven't experienced – it's not coming from a sensitive position, so it's not accessible to me.' – Juliette
Simon points out that he chooses to talk about his disability when he is doing stand-up, but that a lot of comedians won't, especially if it isn't visible. This is because they, in theory, have the option not to mention it, he says. However, with a society that is becoming more accepting of mental health, Juliette tells us that there has been a rise in mental health comedy. Is it because it's therapeutic? Is it because it's more 'out there'? For Simon, he feels that being honest is what really lets you connect with your audience.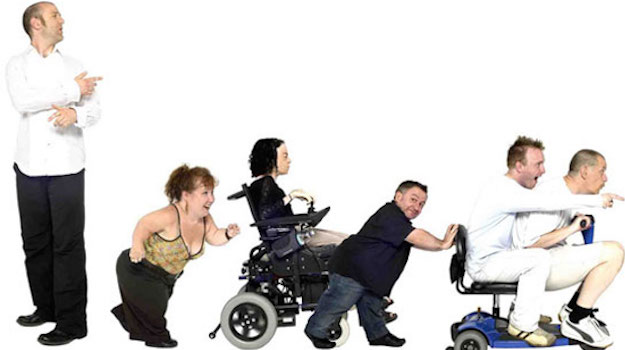 Now back performing in Edinburgh, we asked the group what it was that they enjoyed most about the city. Everyone had their own favourite things to share. For Simon, it's being on North Bridge at 1am, simply because it feels like 1pm. With a city full of unbelievable art and creativity, what's not to love? Tanyalee just loves Edinburgh, despite the cobblestones. For her, the city 'sparked her heart'; she loves the history and the Scottish people.
'Watching the sun come up! Hearing the seagulls, the smell of hops from the brewery, trash trucks picking up litter. I love it' - Tanyalee
Former resident, Juliette, suddenly felt like she belonged when she arrived in Edinburgh in 2005. Her favourite thing is that you can be standing in one place and be surrounded by so much architecture, Arthur's Seat, and then the sea. Her favourite places are Joseph Pearce's Bar on Elm Row, and Kushi's for curry.
'I love the ghost stories! I read lots of books trying to find the haunted places,' – Juliette
Ghosts and seagulls aside, Abnormally Funny People are a superbly talented bunch of individuals who are taking audiences by storm for their 10th anniversary show at this year's Fringe. There were plenty of laughs from Euan's Guide in the audience at last night's show!
Abnormally Funny People are performing at the Edinburgh Festival Fringe from August 14-16 and 18-31 in the Stand in the Square (Venue 372).