Accessible Air and Space Museums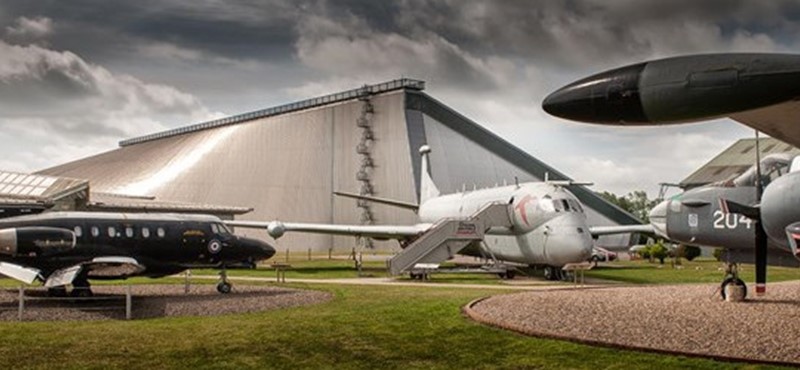 From wood and canvas biplanes to supersonic jets and space rockets, air and space museums help us learn more about these amazing machines that have taken mankind into the skies and beyond. These accessible air museums are the best place to see these amazing machines up close and hear the stories of the men and women who designed, built and flew them.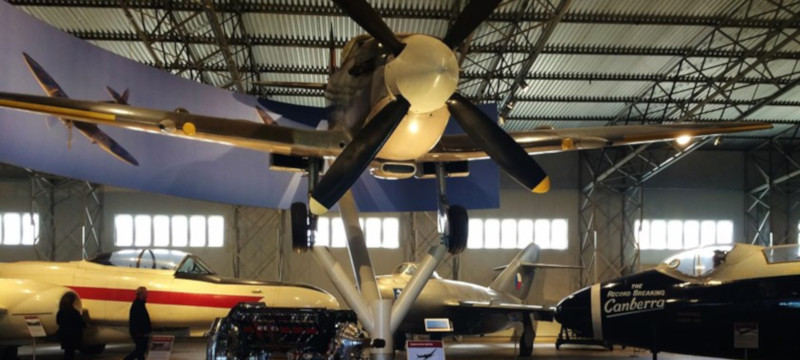 East Fortune, East Lothian, EH39 5LF
Scotland's national museum of flight was an RAF fighter station in the Second World War. The museum has over 50 aircraft including Vulcan XM597 which took part in the famous raids on the Falkland Islands in 1982.
Visitors can also explore the history of RAF East Fortune and the men and women who served there during the World Wars. The museum is spread across several buildings, all with level access for wheelchair users. There is a wheelchair-accessible 'land train' that ferries visitors from building to building at regular intervals.
"The buildings were all wheelchair accessible and the larger buildings had automated doors. […] Some areas had interactive exhibits and I found these easy to access and use - even a flight simulator!"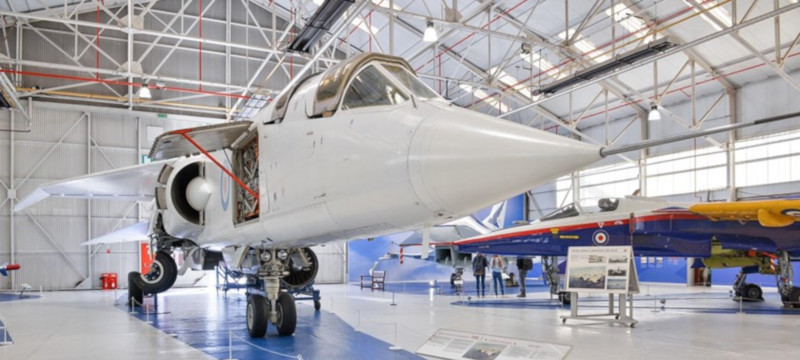 Shifnal, Shropshire, TF11 8UP
One of the largest museums of its kind, RAF Museum Cosford's collection includes over 130 aircraft, rockets, missiles, tanks and armoured vehicles spanning the last 100 years of engineering history.
The museum is also home to the National Cold War Exhibition and a dedicated Conservation Centre, where aircraft are repaired and restored for display. Cosford is still a working airfield, so you might also see aircraft taking off and landing during your visit.
One visitor had this to say: "Fantastic museum - all disabled friendly. Even has wheelchairs and mobility scooters to borrow. Very easy to find your way about and all exhibits are clearly marked".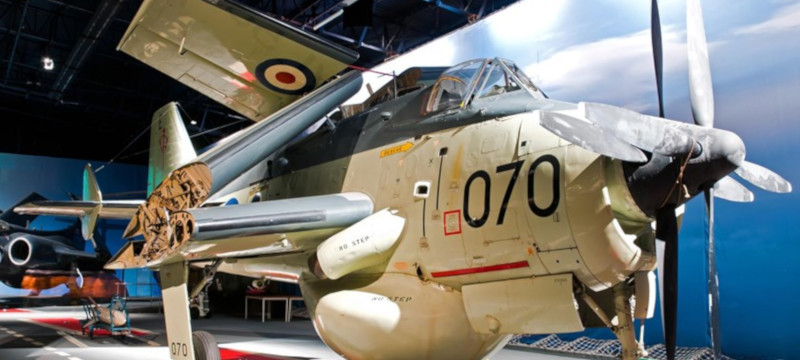 RNAS Yeovilton, Somerset, BA22 8HT
The Fleet Air Arm museum takes visitors through the long history of the Royal Navy's flying component from the birth of naval aviation over 100 years ago through to the way it uses cutting-edge technology to fulfil its mission today. The collection includes aircraft, vehicles and artefacts from aircraft carriers.
The museum also has a 'Carrier Experience' where visitors can learn about life on a Royal Navy aircraft carrier. A reviewer who tried this said that "this is well worth a visit and last about 40 minutes. Even this is accessible for wheelchairs. This is done through 'bomb lifts' which is quite a nice way of getting around access whilst keeping in character."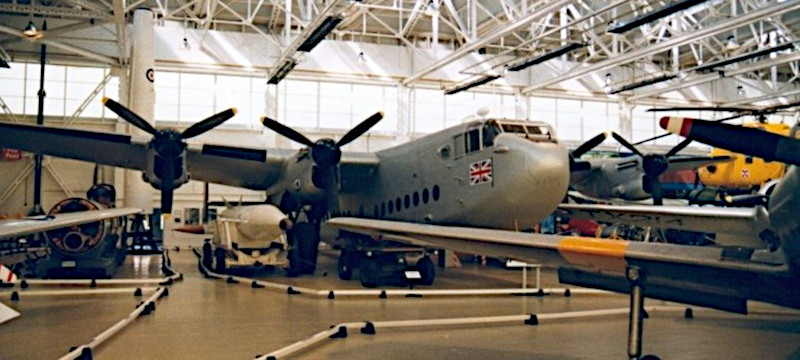 Elvington, York, YO41 4AU
Occupying the hangars at RAF Elvington near York, Yorkshire Air Museum lets visitors experience life on an RAF bomber base during the Second World War. The base was home to British, French and Commonwealth airmen and the exhibits reflect this. The museum's collection includes restored original aircraft including one of only three surviving Handley-Page Halifax bombers along with dozens of other aircraft from the pre- and post-war era.
As an airfield museum, the hangars, buildings and tarmac areas are all wheelchair-accessible apart from the control tower. Visitors can also try the wildlife trail on the airfield perimeter for a unique experience at an aviation museum!
A group who visited said that "The museum was very flat- we came across no steps, the floors where smooth meaning a wheelchair would face no problems when moving around the museum. […] Information signs were very informative in a large simple font which was very easily read."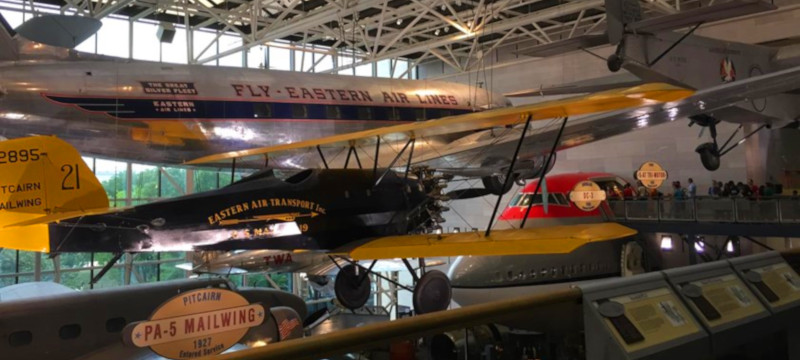 Washington D.C., 20560, U.S.A.
One of the largest air museums in the world and the third most visited museum in the world, the Smithsonian Air and Space Museum's main collection in Washington D.C. has exhibits from every part of aviation history. From the earliest attempts to achieve powered flight through to manned space exploration, the museum has original exhibits that pushed back boundaries and took mankind to new heights.
Famous aircraft and vehicles on display include the X-1 flown by Chuck Yeager, the Spirit of St. Louis, the Enola Gay and Virgin Galactic's SpaceShipOne – the first manned private spaceship in history.
One reviewer who visited said that "From the moment you enter you are immersed into an entire world of adventures in the sky. […] Access has been well thought out - regular maps show you where you are (it's a massive place) and there are lifts to transport you between floors. […] It's very spacious throughout the museum and you can see and do lots every which way you turn!"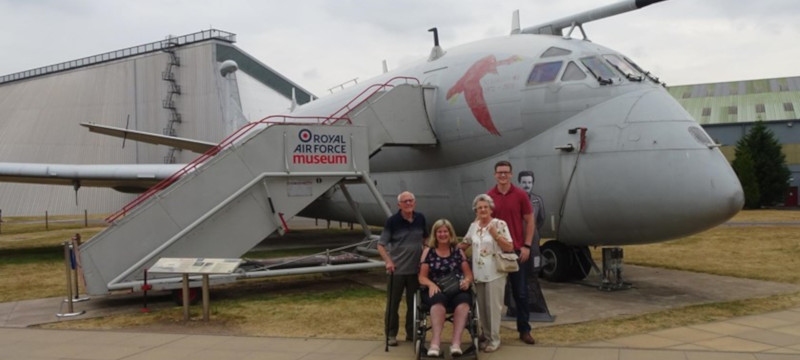 Other museums listed on Euan's Guide include the Shuttleworth Collection at Old Warden and the Imperial War Museum Duxford with its world-class collection of aircraft and tanks. Both museums are waiting for their first reviews!