What's On in May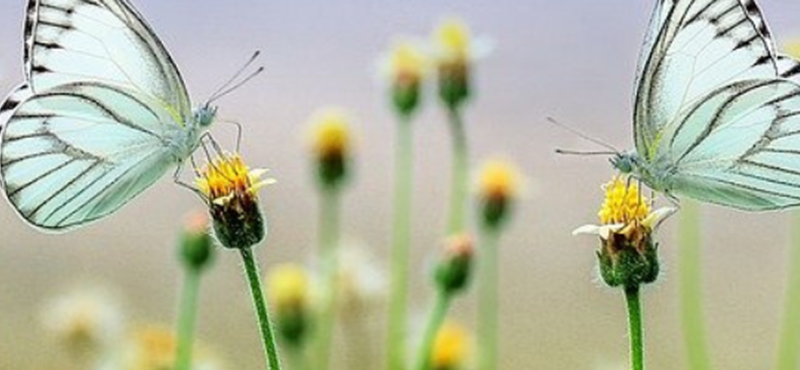 Upcoming Events May/June
Now that we can actually come out of the house again, it's easy to feel spoiled for choice. To help you choose we've got together a list of in-person and digital activities for you guys to try out! If you have any other events you'd like to share you can tell everyone about them on our forum!
The events are listed in date order and cover the rest of April and some events to look forward to in May.
Online After School Talk and Draw
When: Tuesday 4th May at 5:00 pm
If you're an aspiring artist or just like drawing as a hobby, this free online course should be right up your street! Some art skills are recommended, and you can participate with materials found around the house. Every week you'll be taught techniques to help you see your surroundings in a whole new light! The last session will even give you the chance to get feedback on your work from a University of Arts educator (Limited to 30 young people).
All sessions will be closed-captioned.
The Art of Remembering
When: Wednesday 5th May at 10:00 am
Full Price: £20.00
Memories can be tricky things. Fortunately, biographer Frances Wilson presents this short course on unlocking those buried memories lying just below the surface. The talks conclude on Wednesday 5th May.
This event will have live subtitles provided by Stagetext, delivered by MyClearText.
Treasure of Sutton Hoo
When: Wednesday 5th May at 5:30 pm
The British Museum is holding an online event showcasing the treasures of Sutton Hoo, an Anglo-Saxon burial ground lost for thousands of years. Sutton Hoo was unearthed from 1938 to 1939. Inside was a spectacular hoard of treasure, jewels, and armour. These ranged from treasures of the Eastern Roman Empire to the now iconic frowning helmet. With detailed photographs and graphics technology, Sue Brunning brings this stunning find to life, exploring the creativity and artistry that went into this remarkable burial.
This event includes live captioning provided by Stagetext and delivered by MyClearText.
Sir Percival David and his Collecting World
When: Thursday 6th May at 1:00 pm
In this presentation from the British Museum, Stacey Pierson, Reader in the History of Chinese Ceramics at SOAS, University of London, delves into the collection of Sir Percival David, one of the most prolific collectors of Chinese artefacts and ceramics. The talk will explore his life through the lens of this magnificent collection, on permanent display in Room 95 at the British Museum.
This event includes live captioning provided by Stagetext and delivered by MyClearText.
Vaccines: A Double Dose
When: Thursday 6th May at 6:30 pm
This online talk presented by Professor Brian Cox features a wide variety of scientists from across the world.
This event will have live subtitles provided by Stagetext, delivered by MyClearText.
Alternative Eurovision Song Contest
When: Saturday 15th May at 8:00 pm
Comedian Tom Allen returns for this cheeky take on everyone's favourite musical extravaganza. Joined by comedians Les Dennis and Russell Kane, the revival of this Oliver-winning show presents all-new songs in a mercilessly affectionate takedown of Eurovision.
The show will be live captioned.
Alternative Eurovision Song Contest
Introduction to Canoeing
When: Saturday 22nd May at 10:00 am
Location: Fell Foot Country Park, Windermere
Full Prince: £90 
This should be a fun day out for anyone who doesn't mind wet socks. This course will teach you to canoe on Lake Windermere. It costs £90 for tuition, equipment, and most important of all, lunch. It will teach you simple paddle strokes to allow you to manoeuvre your Canoe and go on a short journey exploring the shoreline.
This event is audio described, sensory-friendly, and signed.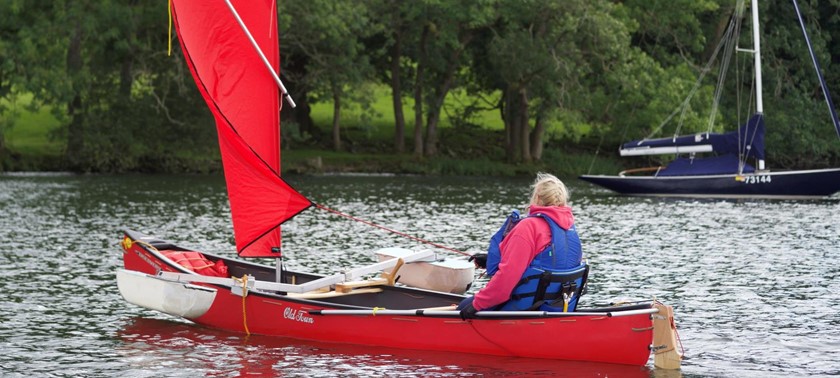 Image Of: A person sailing a canoe in a body of water. 
The Language of Kindness
When: Wednesday 9th June at 7:30 pm
Full Price: £20, £15 (concessions, including NHS staff)
Location: Shoreditch Town Hall
Inspired by Christie Watson's memoir of her time as a nurse, The Language of Kindness is an ensemble piece of theatre celebrating the nurses and front-line health workers who got us through the Covid pandemic. This event will be signed a socially distanced.
Podcasts
If you fancy a little easy listening or spine-tingling cosmic horror, our podcasts section on the forum has something for everyone. These include podcasts on the work of the Beatles and the chilling tales of HP Lovecraft.
What to Watch
If you're on the lookout for something to watch we've got a few suggestions. Our forum has a list of current shows from the BBCI player to All 4 and many more channels.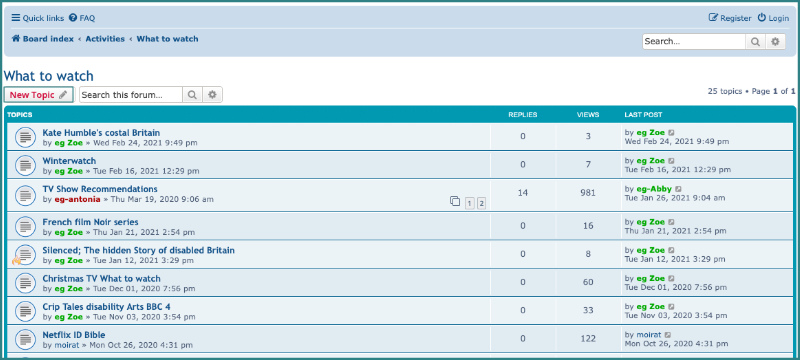 Image Of: The What to Watch section of our forum.