Belfast Lough Sailability: it's plain sailing for disabled people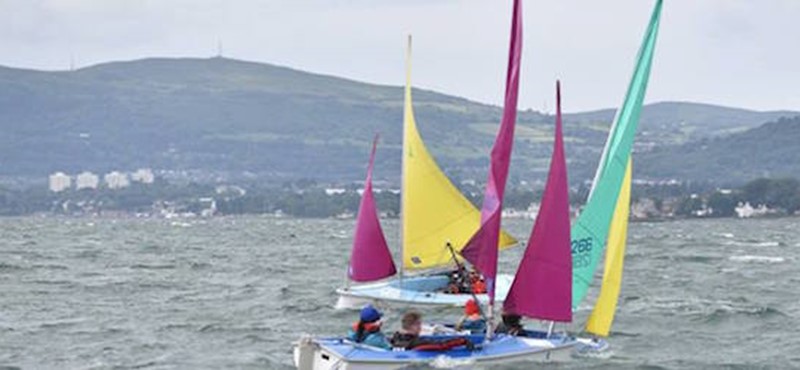 Do you love the sea? Have you ever thought about sailing? You can learn the skills behind captaining a boat and get out on the water with Belfast Lough Sailability, a charity run by volunteers who co-ordinate activities and events for disabled sailors to get behind the helm.
Belfast Lough Sailability welcomes disabled people and their families and carers to try something new and discover what it's like to harness the wind and be rocked by waves. There are opportunities for volunteers and sailors alike; but it's not just all about sailing - you can sit back and relax as a skilled volunteer takes you out on the water, or you can pick up the pace and jump on board a power boat for the afternoon. We asked the people behind Belfast Lough Sailability what makes a good sailor, and they told us that that while the technique is easy to grasp, like everything, it can get complicated the more you get into it. Essentially, practice makes perfect in the world of sailboats, and where better to do it than alongside a group of enthusiastic and well-trained sailors?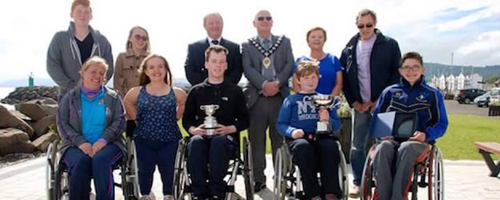 To show just what is possible when you try something for the first time, Belfast Lough Sailability hosted the 2015 Hansa 303 Irish Championship over one weekend at the start of August. The two-day competitive event was for disabled sailors of all ages and saw over 500 people turn up to the event.
'The quality of racing was brilliant and gave disabled sailors from all over Ireland the opportunity to both compete and enjoy a great social programme…I just wish I could bottle the event and take it home with me,' – Trevor Kirkpatrick, the Commodore of Carrickfergus Sailing Club.
The atmosphere was incredible as guests were treated to a supper and live music in the evening of the competitors' arrival. Over the weekend, families and friends could enjoy the racing from the comfortable surroundings of the Carrickfergus Sailing Club where warming comfort food awaited them in the boat shed away form the cool sea spray; and what better way to end a day of racing than with a party of even more food, a hog roast and a live band!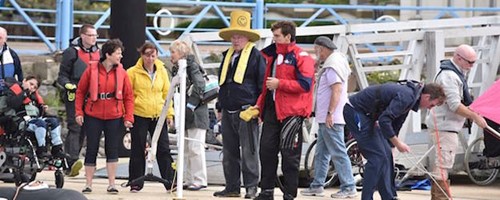 When the sailing season is in full swing, you can be sure to expect regattas, racing and afternoon teas. Jazz bands, boating demonstrations and maritime festivals at the Belfast Docks entertain sailors and their families and friends all summer long. When events like this aren't on the table, Belfast Lough Sailability welcomes school and youth groups to take part in fun water activities and taster sessions. For volunteers who do love to be beside the seaside, Saturday mornings are for learning the ropes as the Sailability runs practical courses including first aid and radio skills. If all that floats your boat, why not give Belfast Lough Sailability a go?
Another Sailability that is also very popular with Euan's Guide users is Castle Semple Visitor Centre and Country Park in Scotland. You can check out the reviews here. Both Belfast Lough Sailability and Castle Semple Centre are part of the Royal Yachting Association (RYA) of which there are over 170 groups in the UK. You can find your nearest Sailability club here.
We would love to hear your reviews of any other Sailability centres you have tried! Find out more about Belfast Lough Sailability and leave a review if you've visited. If you're familiar with Belfast, why not share reviews of things to do in the surrounding area too? We would like to hear more about the following venues that are listed on Euan's Guide:
Take a look at our guidelines for writing a review, or submit a review here.
Locations: Belfast