Birding for All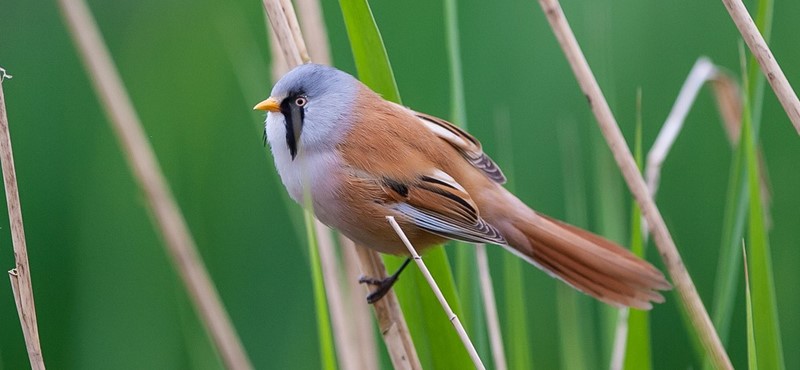 Birding For All is a relatively young organisation seeking to improve access for people with disabilities to reserves, facilities and services for birding. We have members across the world but the majority live in the UK. When we set up in 2000 it was known as the 'disabled birders association' but we changed the name to 'Birding For All' in 2010 to show that we are more inclusive, after all there is nothing you can do to facilities, services or equipment designed, which improves access for disabled people that makes them worse for anyone else! Indeed, improvements for disabled people may well improve things for all sorts of people, young and old, of both genders and all abilities. Any parent trying to push a 'stroller' around a reserve will know how hard it is and appreciate the difficulties someone who has to use a wheelchair has to face. If you change things to make it 'wheelchair friendly' it will be stroller friendly too.
The same goes for improvements for people like me who are 'hard of walking'. (I have an arthritic condition that makes walking any distance painful and occasionally impossible. There are days I can't walk to work… a problem as my office is right next to the bedroom as I work at home!) If you put in a bench every one hundred meters I am able on my very best days to walk and rest, walk and rest and complete a short circuit that without benches would be beyond me. Anyone of a 'certain age' will appreciate the rest stops too, whether  they be elderly or very young.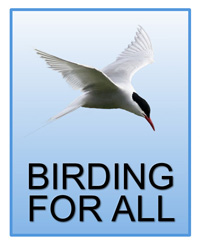 We would never compromise the needs of birds or other wildlife with our push to get better access for people, but we do believe that good design gives better access to people with mobility problems etc. and makes life easier for EVERYBODY.
Half our members have a disability and half do not - we welcome all as it will only be by an alliance of disabled and able-bodied people that change will happen. Ad alert! Please join us - Membership is FREE for all. (alert over)
Feel free to contact us with news, ideas or reports on reserves etc. If you are going to check access on your local patch or local reserve please print and use the form we have on line - so we can compare like with like. We are trying to build up a resource on our website to see where the good reserves are and which ones have to currently be avoided and so are in need of some well directed pressure.
Every year since 2001 we have had a stall at the British Birdwatching Fair - Come and meet us there, join up, buy a raffle ticket (where else could you get a pair of Swaro bins for a pound!), and see how we can help you and you can help us.
Top Five Accessible Reserves
1. Dungeness (RSPB), Kent… shingle banks and pits, disabled visitors may drive to several hides where there is hard standing… a gate will need to be opened for you by centre staff. (Regular rarities, Bittern, Great White Egret, nesting Purple Heron, all year round good birds)
2. Sculthorpe Moor (Hawk & Owl Trust), Norfolk… boardwalks through woodland reserve, disabled parking right next to start of trail (Great For Willow Tits and Golden Pheasant)
3. Tophill Low (Yorkshire Water, East Yorkshire… Old water treatment works with accessible hides down hard surfaced paths very close to disabled parking… (Great for Water Rail, and a variety of rarities.)
4. Oare Marshes (Kent Wildlife Trust), Kent… wader scrapes viewable from lay-bys with disabled priority, also seawall for views of Swale (Black-tailed Godwit, nesting Avocet, Bearded Tit and regular wader rarities + common seals on Swale)
5. London Wetland Centre (WWT), Barnes, Grtr Lndn… wheelchairs and scooter available on loan, 3-storey Tower with lift etc. (All wetland species and many scare migrants etc.)
Photo credit - Tony Smith