Blackpool's dazzling accessible attractions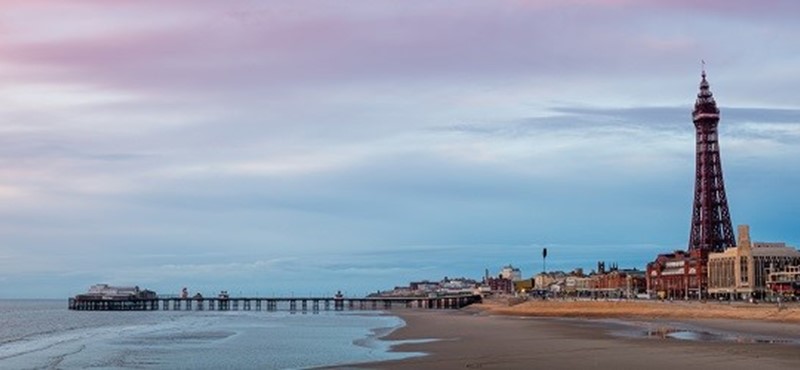 A fun city through and through, Blackpool is also home to some very accessible attractions according to Euan's Guide reviewers! With everything from giant towers and water parks to light displays and a popular wax museum, here are some of the city's most dazzling places to visit:
The Blackpool Tower
Soar 380ft above Blackpool and stand on a glass platform and take in the sweeping views along the coast. The Blackpool Tower is a landmark on the city skyline and a delight to experience, especially with the addition of a 4D cinema experience on the way up! One reviewer loved everything about it and wrote:
"Wheelchair accessible, very helpful friendly staff, I emailed beforehand and the staff gave me lots of useful information. The lifts right up to the tower were large and accessible. There was plenty of space to go onto the glass floor."
Blackpool Zoo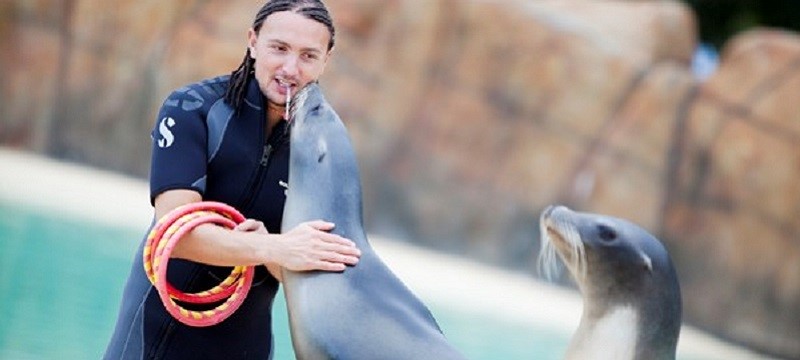 Located next to Stanley Park, Blackpool Zoo has all sorts of animals including penguins, meerkats, wolves, and sea lions! The zoo has been designed so that all enclosures have multi-level viewing, and there are plenty of quiet spots to escape for a break in between it all. Here one reviewer tells us about getting around Blackpool Zoo:
"Having experienced zoo visits before, hopes weren't high. Arriving, browsing and meeting folk it soon became apparent this was going to be something different. Getting around was okay for me as a powerchair user and my visually impaired friend just zoomed off exploring. Signposting was good and we managed to get in all the places we targeted, even going up an enormous ramp into the ape house!"
Stanley Park
Stanley Park, in true Blackpool style, is much more than an average city park! Alongside the trees and pathways are historical buildings, an interactive surfboard, model village, skate park, Art Deco café, crazy golf, bandstand, sports grounds and more. One reviewer went twice and called it "one of the best parks ever":
"Stanley Park turned out to be enormous and we didn't have enough time to explore everything. The tarmac paths made getting around easy for my powerchair and we visited the model village, the lakes, the Italian Gardens and more."
Madame Tussauds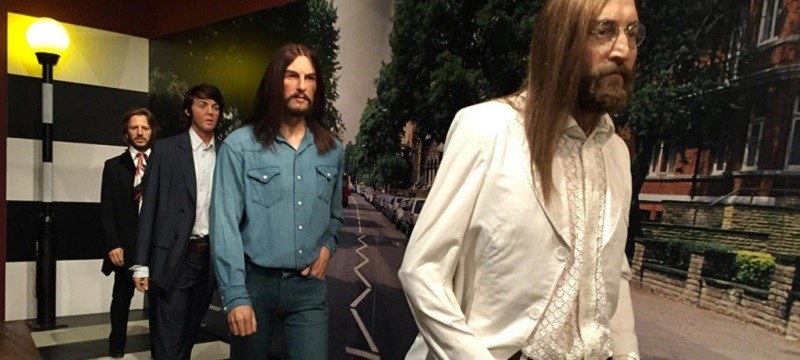 Would you like to take a selfie with a celebrity? We can't help you find actual celebrities, but Madame Tussauds is a close second! The life-like waxworks include Professor Brian Cox (who also gets his own 3D hologram), Ed Sheeran, and The Royal Family. One guest was taken by surprise at just how much fun the experience was:
"We had a great time and took loads of photos. There was plenty of space to mover around with my powerchair. The directions were easy to follow and the whole experience was relaxed and enjoyable.
Illuminasia
Magic springs to mind when we think of Illuminasia, a walk-through attraction at the Winter Gardens in Blackpool. It's the largest indoor attraction of its kind, and features a blend of Chinese lantern craft and modern technology to amaze guests. Excitingly, the newest display unveiled in 2017 features dinosaurs! One visitor loved wandering through the lights and wrote:
"An old building that has been made accessible with lifts. Can get really close to everything, brilliant for anyone with visual impairment as the exhibits are brightly coloured, lit up and large."
Sandcastle Water Park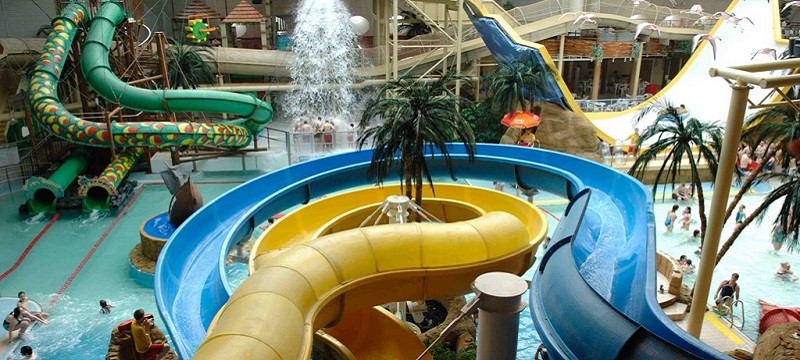 One of the top reviewed venues on Euan's Guide, Sandcastle Water Park is the UK's largest indoor waterpark and is constantly praised for its inclusive and accessible environment! Reviewers regularly tell us about the incredible Access For All Ambassadors that are always on hand to help around the park. One visitor loved the experience and wrote:
"Will definitely be back. The best attraction we have ever visited for a fully inclusive experience. Gold standard disabled changing facilities, pool chairs for easy access to water and water ambassadors on hand to assist in the pools."
Blackpool Illuminations
If you're visiting during autumn, prepare to be dazzled by the famous Illuminations that have been described as 'the greatest free light show on Earth'! The switch-on event is a big occasion with musicians and live acts taking to the stage in the city. Afterwards you've got a few months to stroll along the promenade and take in the twinkling, sparkling lights against the dark backdrop of the sea at night. One visitor recommends taking the tram for a sweeping view of the entire spectacle.
"Grab an accessible tram and take a ride or simply drive yourself along the length of the prom to enjoy the lights. There are accessible toilets on some of the piers or the nearby car parks."
Have you been to Blackpool?
If you know somewhere in Blackpool that has good disabled access, we want to know about it! Add your review to Euan's Guide.
You might also enjoy:
Disabled access reviews in Blackpool
8 English hotels for an accessible weekend break
Fun family days out with disabled access
Locations: Blackpool