Thanks to the Blackwood Foundation for their great articles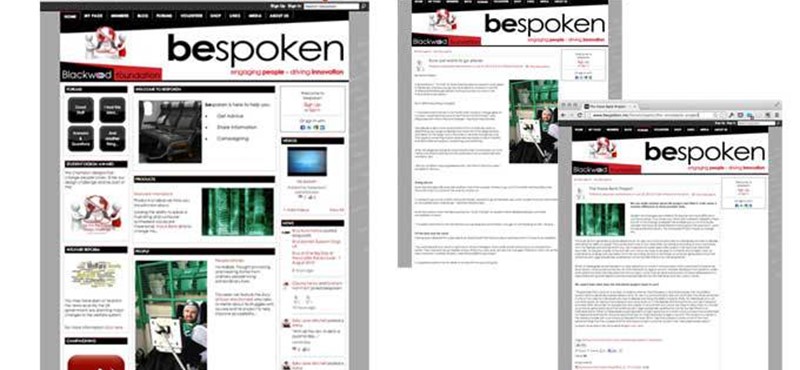 Thank you to the Blackwood Foundation and the team behind the Bespoken forum for their great articles on Euan, Euan's Guide and the Voice Bank project! Here's a sneak preview - but the full articles can be found on their site...
The Blackwood Foundation's Bespoken is a resource for disabled people & their carers to share information, ask or give advice & influence design & technology to improve lives.
Bespoken articles on Euan's Guide Euan's Guide - http://www.bespoken.me/forum/topics/euan-s-guide Euan just wants to go places - http://www.bespoken.me/forum/topics/euan-just-wants-to-go-places The Voice Bank Project - http://www.bespoken.me/forum/topics/the-voicebank-project