Celebrating 400 years of Shakespeare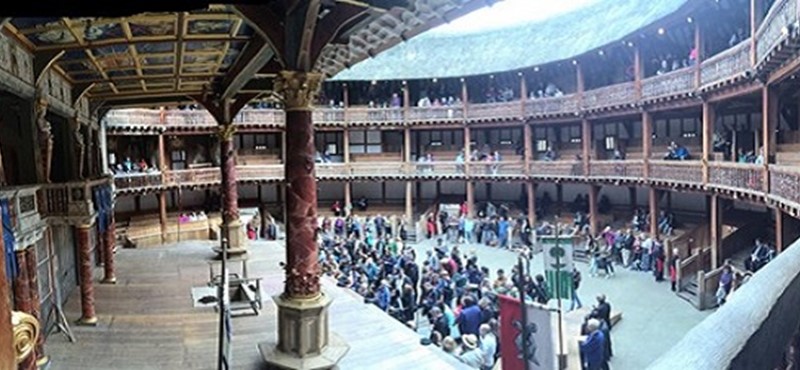 This year marks the 400th anniversary of William Shakespeare's death, and there will be events up and down the country celebrating the life and works of this world famous English playwright. If you're wondering whether this is all 'much ado about nothing,' here are some exciting events at accessible Euan's Guide listed venues to change your mind!
By me William Shakespeare: A life in writing
For a rare opportunity to see Shakespeare's last will and testament, this exhibition at 4 star rated Somerset House is a must-visit. It's a chance to see the playwright's handwriting across key documents that will take you on a narrated journey through important milestones in his life. One reviewer said, 'there were automated door buttons everywhere', while another visitor told us that 'Blue Badge holders can arrange to park within the complex by prior notice'. This exhibition runs from February 3rd to May 29th 2016.
London Philharmonic Orchestra performances
Southbank Centre has a 5 star disabled access review and will host London Philharmonic Orchestra performances influenced by Shakespeare this year. Look out for six concerts between January and April that contain major works inspired by and based on some of the playwright's stories. One reviewer said that Southbank Centre was their 'favourite venue in London, hosting a multitude of music and arts events, easily accessible from Waterloo or by car'.
Shakespeare in the Royal Library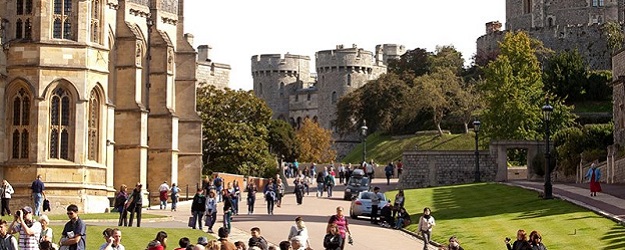 Head to Windsor Castle from February 13th onwards where you can see the Royal Family's collection of works by Shakespeare and inspired artwork by members of the family. Windsor Castle is rated 4 stars on Euan's Guide for disabled access. One reviewer told us, 'once inside the castle the disabled access is excellent,' and 'staff were helpful, attentive, polite and knowledgeable both about the castle and wheelchair access'.
RSC Shakespeare on Screen
5 star rated Barbican Centre is holding a film season of Shakespeare plays performed by the Royal Shakespeare Company and famous actors, including Judi Dench and David Tennant. One reviewer said, 'unlike many venues, I did not require any assistance from staff due to the high degree of accessibility'. Another reviewer also praised the hearing loop system at this venue saying, 'I was very impressed with the quality of the sound via the 'T switch' of my hearing aids'. Look out for Table Top Shakespeare here too where a salt and pepper pot could represent the king and queen, and a cheese grater may well be Macbeth!
400th Anniversary Project- The Complete Walk
Shakespeare's Globe Theatre is a 5 star rated Euan's Guide venue and is developing an outdoor project to show thirty-seven brand new short films recognising the work of Shakespeare. Around two and a half miles of pathway between London Bridge and Westminster Bridge will be the canvas for this project to mark the 400th anniversary. One reviewer told us that the staff working with the Globe Theatre were particularly helpful during their visit. The project will run directly in front of the Globe which has a highly praised accessible toilet in its basement.
See it on stage
Theatres across the country will be saving a space in their calendars for special Shakespeare performances this year. Some to look out for include King Lear at 4.5 star rated Royal Exchange Theatre in Manchester; The Merry Wives at the New Victoria Theatre in Newcastle-under-Lyme; or Hamlet at the Tobacco Theatre in Bristol.
If you're joining in the Shakespeare celebrations this year, please send us your disabled access reviews and pictures of any places you visit!