Euan's Guide does Christmas at the Botanics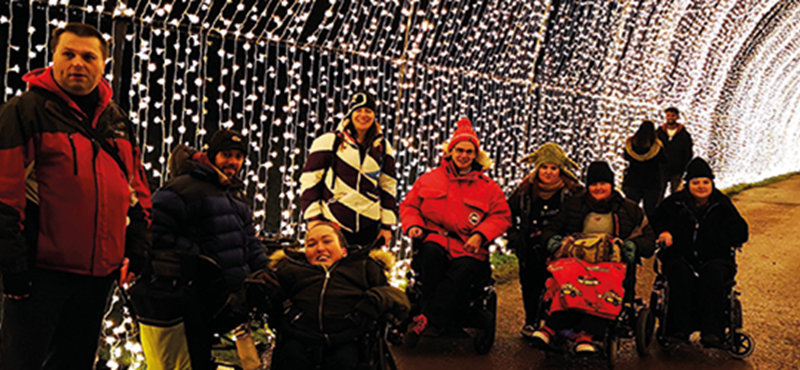 With Christmas just around the corner, the Euan's Guide team decided to take a festive trip to Royal Botanic Garden Edinburgh for their Christmas event.
As a venue with a high 4.8-star rating on Euan's Guide, we were all excited to see what this event would be like! Donning our Christmas Jumpers, hats, gloves and scarfs we made the journey from Edinburgh's Old Town to Stockbridge.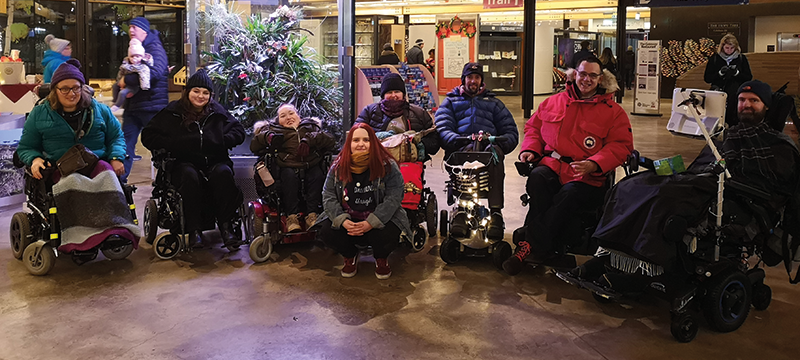 Image of Euan, Euan's Guide Ambassadors Jon, Karine and Sarah, and the Euan's Guide team.
Arriving at the west gate we received a warm welcome and soon we were setting off on the illuminated trail around the scenic gardens.
The mile long route feels like you are entering another magical world! One full of dark skies and sparkling lights. There is so much to see and admire as you move along the path, with numerous synchronised sound and light installations. We quite literally felt the love at the Light Hearted stop and gained a calm serenity from watching the delicate miniature boats bobbing up and down in the water at Voyage. We toasted our marshmallows by the Fire Garden, before capturing the perfect "Instagrammable" shot while walking through the Cathedral of Light.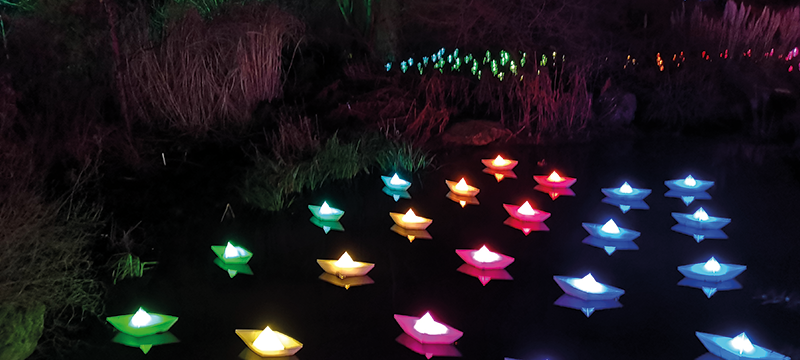 Image of coloured boats floating in the water.
We all agreed that the event was unforgettable and a brilliant team night out. The trail allows you to go at your own pace and never felt too busy. The installations were beautiful and the signage was clear. 
Christmas at the Botanics is now in its third year. It runs until Sunday 29th December with time slots from 4:40pm to 8pm. Adult tickets cost £17. Carers go free. There is also a discounted rate for children and families.
Find out more about the event on the Royal Botanic Garden Edinburgh website.
You can find more information on their accessibility on their Euan's Guide listing.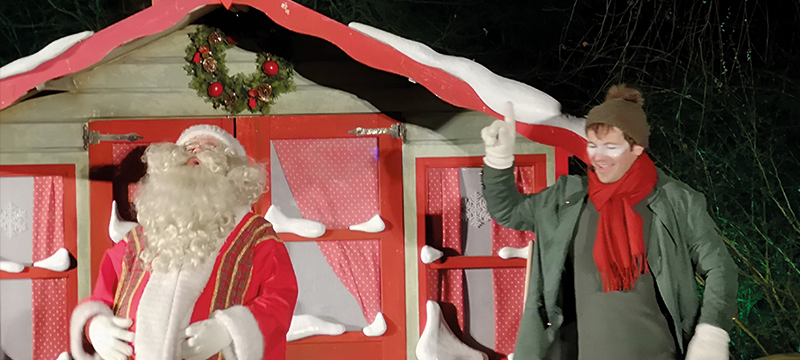 Image of Santa and Connor Fir.
We're heading off on our Christmas break shortly and we'll be returning to the office on Monday 6th January. We hope you all have a wonderful festive period and look forward to hearing all about the places you visit. Is there an illumination trail near you? Don't forget to share your experience on Euan's Guide!
Locations: Edinburgh