Comedy in the spotlight at Deaffest 2016!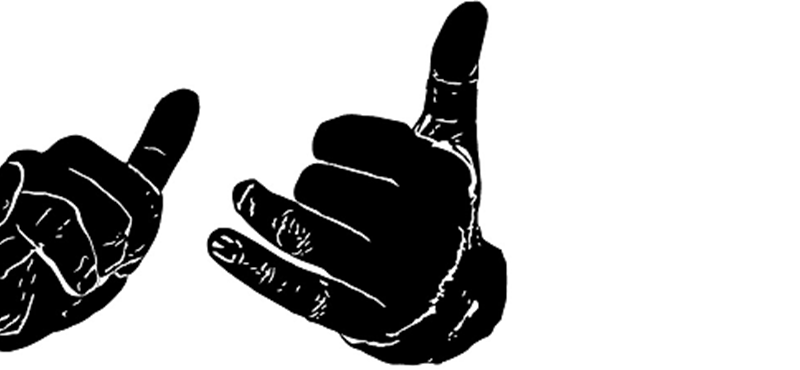 The atmosphere is buzzing in Wolverhampton just now as the Light House inside the historic Chubb Buildings gears up for this weekend's Deaffest! The line-up is looking particularly good this year with performers including Deaf comedian John Smith, and expert Visual Vernacular artist Giuseppe Giuranna.
It'll be smiles all round as 2016's theme is comedy, promising a weekend of laughter at the UK's leading Deaf-led Film & Arts Festival. Of course media artists will remain at the heart of Deaffest which was launched just over ten years ago to showcase the work of Deaf filmmakers.
We're very excited to follow the updates from this year's #Deaffest; and if you're going to be in Wolverhampton this weekend, here are some our top festival picks this year!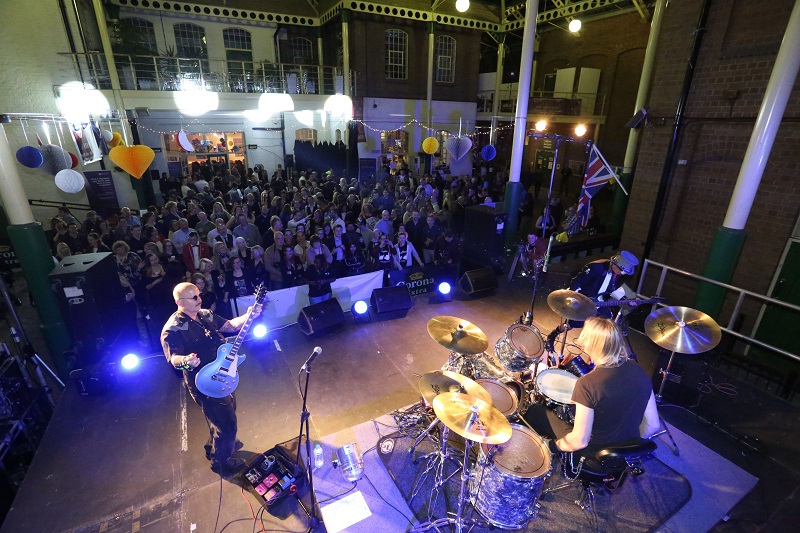 Launch of Deaffest 2016
The festival kicks off with the official 2016 launch on Friday 6th May at 6.30pm with an opening reception. Later, join Deaffest co-founders, Nikki Stratton and Marilyn Willrich as they open the festival and get the celebrations started! There will be live entertainment throughout the night from Deaf comedian Rinkoo Barpaga, and Deaf actor Matthew Gurney who appeared in BBC Two's 'See Hear' series. Stick around until 9.30pm for a screening of the highly acclaimed documentary 'Power in Our Hands', which unveils history's secrets of the Deaf community in the UK.
Deaffest Stalls Fair
On Saturday 7th May the Light House courtyard will be full of energy and bursting with food stalls, art stands and displays to explore. Take your time, it'll be there all day from 10am till 4pm!
Young Deaffest Poster Competition
Head along to Cinema One to admire the Young Deaffest Poster Competition entries and winners from 2016! Opening at 2pm on Saturday 7th May, there will also be an unmissable interpreted performance by Glasgow's wonderful Solar Bear Deaf Youth Theatre.
How to Finance Your Film
A seminar led by Michael Ford, Producer at Infinite Wisdom Studios will be happening from 2.45-3.45pm in Cinema One on Saturday 7th May. A fantastic interpreted event for artists curious about pitching film and TV ideas to broadcasters, with top tips on raising film funds.
Adults Comedy Workshop
Deaf comedian John Smith is hosting a lively workshop in the Arena Main Theatre from 2.30-5.30pm on Saturday 7th May. You'll be trying out all sorts of comedy techniques throughout the afternoon!
Paul Miller Animation Workshop
A fun and educational workshop for 11-16 year olds on Saturday 7th May 2-5pm; Paul Miller demonstrates how to create animations, flipbooks and stop motion. There will even be a chance to have a go at clay animation!
Late Night Deaf Party
The one that everybody is waiting for, the Deaffest party will be filling the Light House courtyard on Saturday night until 4am! With comedy acts to carry you through the night, there will be music, drinks and laughter until the early hours.
Subtitled screening of Walt Disney's 'The Jungle Book'
What better way to spend a lazy Sunday that relaxing with a screening of the brand new 'The Jungle Book'? Head along to Cinema One at 11am on Sunday 8th May to catch this adventurous story on screen.
Are you going to Deaffest this year?
We'd love your disabled access reviews of the Light House, the exciting venue that hosts Deaffest! Write a review now >>
View the full Deaffest programme here >>
Image credited to Mark Mecklenburgh, Willow Photography Ltd.