Cost of living crisis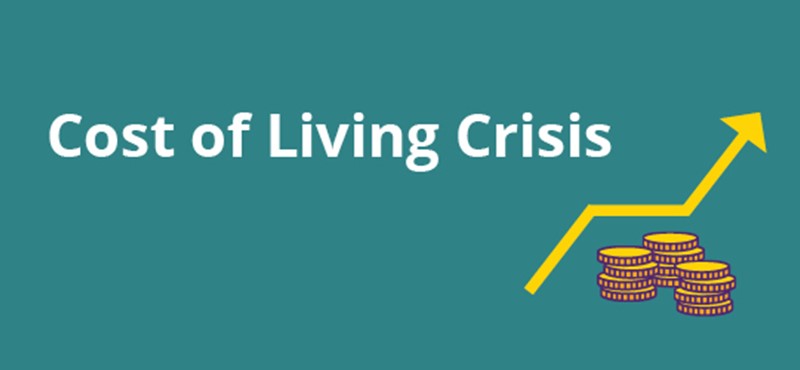 Euan's Guide research reveals disabled people are paying a higher price when it comes to the cost of living crisis, not just financially
New research from Euan's Guide has revealed that disabled people can't simply 'turn stuff off' to save money - and they're paying a higher price for the cost of living crisis as a result.
The research, conducted by disabled access charity Euan's Guide, shows that reducing electricity usage is not an option for people who rely on mobility aids and medical equipment, such as powerchairs and oxygen concentrators, as part of their basic daily needs. Turning these off results in reduced or no independence and poorer physical and mental health, as well as being life threatening. Due to the increase in the cost of living some disabled people are currently facing the decision of whether to charge their equipment or eat. 
The research confirms that over 57% of disabled people are concerned about their energy bills and a whopping 68% are already cutting back on energy usage.
Euan MacDonald, founder of Euan's Guide, the charity that conducted the research, said: "Disabled people are being disproportionately impacted by the cost of living crisis. As well as the increases familiar to us all, our community is further burdened by unfair additional costs necessary for everyday living. 
"We set up Euan's Guide to reduce the anxiety felt by disabled people when looking for disabled access information before visiting somewhere new. Now disabled people are experiencing more stress because they can't afford to charge their equipment as well as heat their homes. Making a choice between being warm or going to a medical appointment simply shouldn't be happening. 
"This is why we are sharing the results of our new research, in an effort to raise awareness of disabled people paying a higher price in the current economic climate." 
Energy bills and the price being paid
Some examples of how the cost of living is affecting disabled people were noted in the comments collected as part of the research:
"Using electrical equipment means we can only have one meal a day."
"Oxygen concentrator costs no longer covered since electricity cost went up. Feel like I'm paying to keep my daughter alive."
"Due to disability, I am having to make choices about how I manage each day. Some days it's heating other days it's eating."
"Everything has gone up, every part of my life is affected. I use a power chair, stair lift, bathlift, cpap machine. At times I feel like I have to choose between eating and breathing because my bill a year ago was £60 it's now nearly £150. "
"I'm cold in my own home. Don't do any journeys which aren't absolute necessity. No treats in our weekly shopping. No money spare to visit places to make memories, which is so sad when you have limited time here due to terminal illness."
In addition to standard household appliances such as washing machines and tumble driers, disabled people have the running costs of necessary equipment, resulting in higher monthly and annual costs than those of nondisabled people. 
These electricity costs soon spiral with other electrically-charged items as individuals often rely on multiple aids as a basic daily human need, including wheelchairs, scooters, hoists, stair lifts, suction, feed pumps, and ventilators.
People said:
"It's hard because I used to donate to food banks and now I need to go to them."
"I have an assistance dog, his food has gone up, which is so unfair as he is not a pet, but an aid so needed by me."
"Sitting in the dark. Limiting heating. Not washing as often despite having a greater need to wash clothing. Not going out in my Motability car as much as can't afford fuel. Struggling to afford to charge batteries for my scooter. Not eating as much. No spare money for hobbies or socialising."
Heating affects some disabilities 
Similarly, turning down the heating isn't an option for many disabled people. Many conditions require a warm environment because cold causes pain, or a reduction in temperature could be clinically dangerous. 
"Trying to figure out ways to keep my non-mobile disabled daughter warm without having the heating on."
"As someone with a disability, having the heating on more helps to keep our joints free. Having to cut back on the usage of heating means we are in pain more because of the cold."
"I have medical condition [that] requires I stay warm or risk losing toes, fingers, heart attack."
The impact of vehicle costs
The running costs of vehicles are a major concern, and the research shows that 34% of respondents are cutting back on vehicle costs, and 55% are doing less than they were. 
"I am now on oxygen so my energy costs have increased massively and also had to cancel hospital appointments due [to] lack of money to buy petrol."
"I am having to cut back on transport and activities due to the rising cost of fuel. However, as I am staying home more, I am worried about the cost of energy usage at home too. It's a Catch-22 situation."
Adapted vehicles are often the only means of transport for disabled people, providing a lifeline for people who need to attend medical appointments, visit warm / safe spaces, as well as everyday activities like going to the shops, visiting family and enjoying a coffee with friends. 
Physical and mental health affected
Many reported that the rising cost of living was affecting their physical and mental health, saying that they have had to cancel activities like swimming and aqua therapy, which has had a direct impact on health, as well as feeling more isolated and lonely, and increased levels of anxiety.
"The cost of living is causing depression with the inability to go out and do the extra little things that cause happiness. Like having a coffee with a friend going for a haircut or buying makeup… it's money for the bare essentials only."
"It is impacting my life because I have Motor Neurone Disease and have been told to do things while I still can. With everything costing more it is difficult."
The research respondents said:
68% have cut back on their energy usage
57% are concerned about their energy bills
80.5% have started making different choices when buying things
34% have cut back on vehicle costs
55% are doing less than they were before 
The research
The Euan's Guide research was carried out as part of the 2022 Euan's Guide Access Survey Supported by Motability Operations between September and November 2022. Over 7,000 disabled people, their families, friends, and carers responded to the survey, of which the full results will be available in spring 2023.