Could you be a Fringe disabled access reviewer?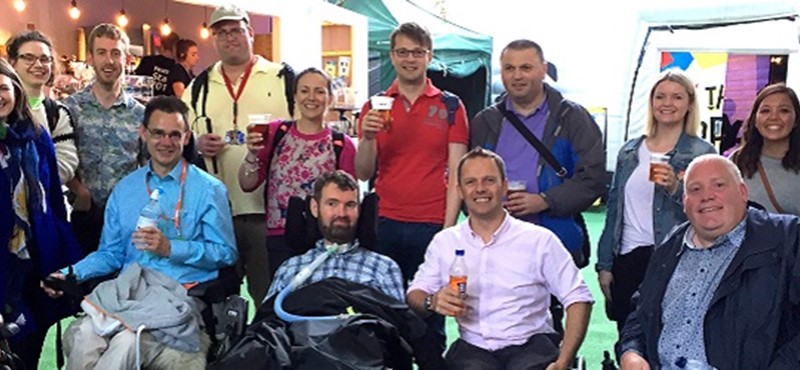 Would you like to help make the world's biggest art festival as inclusive as possible? The Edinburgh Festival Fringe is on the lookout for Euan's Guide reviewers to rate their experiences of disabled access at Fringe venues this year!
Together with the Fringe, we're offering our reviewers free tickets to a Fringe show of their choice. In return, we ask that you tell us how accessible you found the experience by writing a short review on the Euan's Guide website.
A limited number of free tickets are being provided by the Edinburgh Festival Fringe to hear from disabled people about what's good and what could be improved for festival-goers who have access requirements. For information about festival accessibility and how to request reviewer tickets, go to: www.euansguide.com/edfringe.
"We're lucky to have the world's largest arts festival on our doorstep and have watched how the Edinburgh Festival Fringe has made improvements to its access and inclusion over the last few years. A dedicated access team, pop-up Changing Places toilet at the centre of the festival and new sensory backpacks have been stepping stones to the Fringe becoming a truly world-class festival. I look forward to reading disabled access reviews from reviewers new and old who are attending the festival this year." Euan MacDonald, Co-founder of Euan's Guide.
How do you review a Fringe venue?
There is no right or wrong way – it's about your own experience! A disabled access reviewer rates a festival venue from 1 to 5 (where 5 is excellent!) and adding a few comments about how accessible the experience of attending an event was for them.
Depending on your access requirements and what you experienced or noticed, you might write include information about:
• Booking tickets
• The view from wheelchair accessible seating
• Accessible toilets
• Entering the venue
• Quality of captioning or hearing loops
• Visibility of signers
• Clarity of signposting and directions
• Helpfulness of staff
This is not an exhaustive list, and we encourage you to write about all aspects of your experience that you think may be useful to other disabled people who may visit this venue after you.
Locations: Edinburgh