An Update on Covid Confident Reviews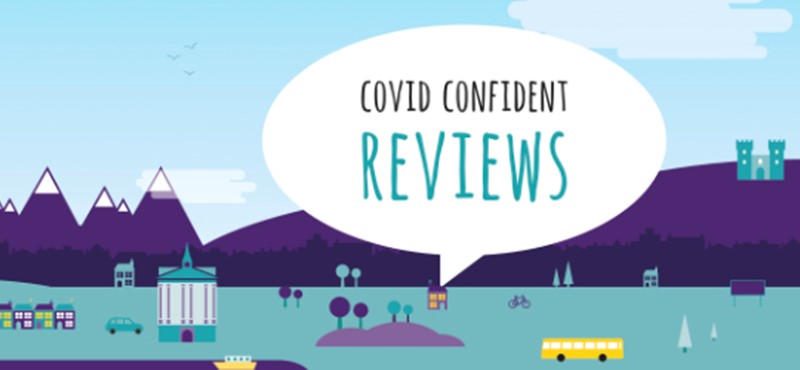 Since 2013, Euan's Guide has been helping disabled people find great places to go. Of course, since lockdowns were put in place this year, we focused on making sure disabled people feel safe and entertained at home by creating the Euan's Guide Forum, which you can visit here. As lockdown restrictions are beginning to ease across the UK, we wanted to make sure that disabled people's voices were heard as venues began to make changes that aligned with differing safety measures. Our Covid Confident feature for reviewers shows how important clear and up to date access information is for disabled people, or anyone that wants to know what precautions have been put in place to help stop the spread of COVID-19. We want to thank everyone who has submitted a review so far, and to venues who have updated their Covid information too.
In the YouTube video below, our Communications Intern and Euan's Guide Ambassador Kayleigh explains how important Covid Confident reviews are to her when she is planning to go out and about again.
Locations: Annan, Lymington, Leven, York, Keswick, South Queensferry, Holywell