Delectably accessible - A Great British foodie trail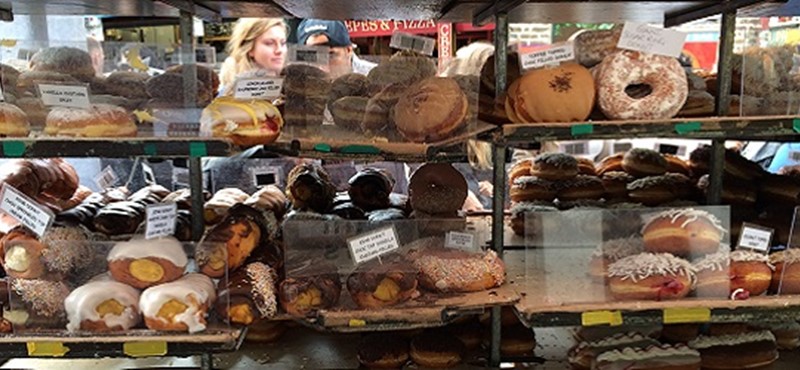 Whether you're visiting Britain for the first time, or you're simply a food-loving resident, we've handpicked some of the best accessible venues on the Great British food scene just for you. All of these gastro-venues are either listed or reviewed on Euan's Guide so you'll know just what to expect when you arrive. Dig in!
From the sea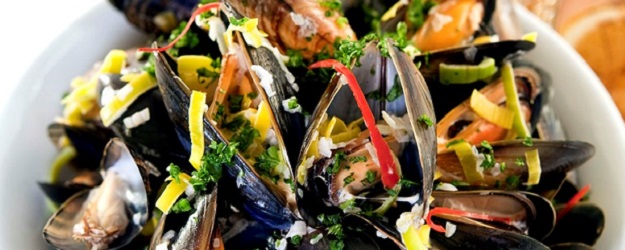 From coast to land, fresh ocean produce is at its best in these popular seafood restaurants.
Enjoy your plate of seafood in the right setting – on the beach. Hythe Bay at Dover Seafood Restaurant and Bar has a 5 star review on Euan's Guide for its accessibility and its 'beautiful position on the beach'. Our reviewer recommends booking a window by the table as the views across the White Cliffs, to Dover Castle and occasionally even to France, are not to be missed. Be sure to sample some of the Kentish ales and listen to the live music on Saturday nights if you can!
In northern England stop by Trencher's Restaurant to sample mouth-watering Whitby scampi and the popular Trencher's fish pie. With a 5 star review and winner of Loo of the Year Awards 2012, this is a wheelchair accessible restaurant not to be missed!
Edinburgh has no shortage of great seafood restaurants with many of them reviewed on Euan's Guide. Fishers in the City with a 4 star review offers delicious fish curry and is deemed the 'best seafood in Edinburgh' according to one reviewer. Meanwhile, Ondine Restaurant, also 4 stars, boasts the finest seafood from the East Coast, and is the perfect place to try shellfish for the first time during Oyster Happy Hour.
Locals and visitors to Cardiff should also experience the no-menu ethos of Burger and Lobster, 'a spacious restaurant with various table heights' awarded a 4 star rating on Euan's Guide.
Pub grub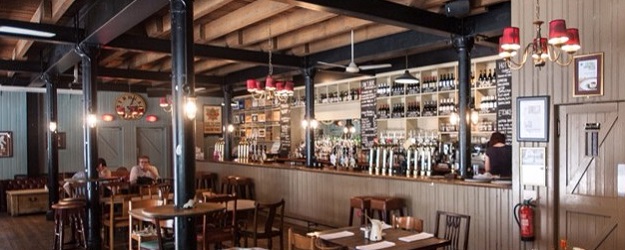 Sometimes there's nothing better than the comforts of a warm, cosy pub. Especially when you're presented with a tantalising gastropub menu topped off with a traditional sticky toffee pudding…
If you're out exploring North Yorkshire, 4 star rated King's Head Inn is a hearty pub offering a warm welcome and space to move around. Londoners on the other hand can get the stylish gastropub experience in the 4.5 star Loose Box Bar and Kitchen described as a 'gem of a gastropub with good access'. Great for a Sunday lunch or evenings lounging on their heated terrace.
Veggie trek



Britain is well known for its abundant natural larder; and with such a variety of root vegetables, berries and flavours on offer, it's no wonder we have a phenomenal range of seasonally changing vegetarian dishes on offer!
Markets are a great place to find the best quality produce and food stalls. Edinburgh Farmer's Market and London Borough Market are both highly rated venues on Euan's Guide and offer an enjoyable experience browsing the stalls.
Like markets, farm shops are a fantastic place to pick up top quality fruit, veg and more. Many farm shops have their own cafes, such as Uncle Henry's in Gainsborough which has a 5 star review for good access and disabled parking right beside the entrance.
Hot and fast, or low and slow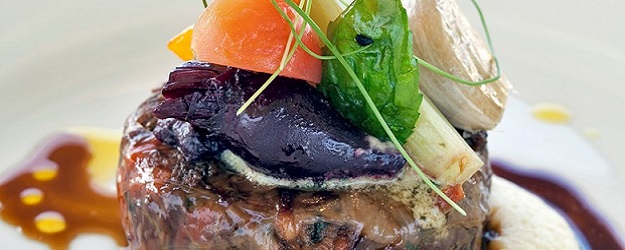 These stylish steakhouses, carveries and downright good restaurants will prepare your meat just the way you like it. So whether it's a Sunday roast you're after, a tasty steak or a good old burger, rest assured these venues can make it your way.
'If you have the outstandingly delicious pork spare ribs, you will not need to eat for the rest of the day, and quite likely most of the next day'. London has lots of top restaurant reviews on Euan's Guide, including of Bodean's, the city's original smokehouse which has a 4.5 star rating for its 'easy access, great food, friendly staff, and a good accessible toilet' – and those pork spare ribs of course! Goodman City also received a 4.5 star review and is a wheelchair accessible steak house in London.
Burger connoisseurs should give the gourmet burgers at 4.5 star rated Craft Burger in Cromer a go. According to one reviewer, Craft Burger has 'very friendly staff and excellent access'. Their burgers are handmade from the best Norfolk steak mince.
Remote restaurants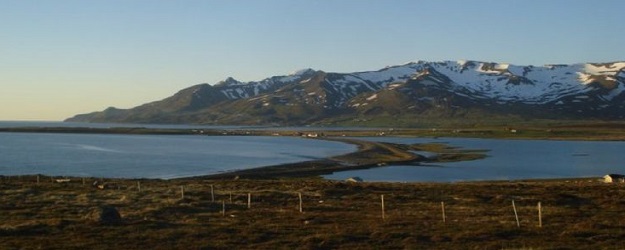 What are the chances of finding a restaurant all the way out here? Not high, but if you stumble upon any of these top quality rural eateries you'll be in for a treat!
The Anchorage in Leverhulme on the Isle of Harris has a 3.5 star review for its great food and attentive staff. Or, if you find yourself in Rhu, the Rosslea Hall Hotel Restaurant has a 4 star review and serves up award winning food. The hotel has disabled parking spaces beside the front door.
Although not a restaurant, cheese lovers who find themselves in Lancych will be delighted to know that Caw Cenarth Cheese Ltd. will invite you behind the scenes to witness how cheese is made, for free! Audio description is available on the tour for visually impaired visitors, and you will get the chance to sample different cheeses on site.
Beautifully baked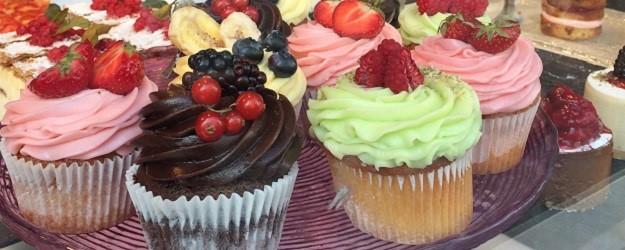 British people love dessert, cake, pudding, tea and biscuits, elevenses…whatever you want to call it, so there's no shortage of great accessible bakeries all across the country!
For incredible cakes along the lines of toffee poppet flavour, a walnut whip cake and after eight cakes, try Columbia Coffee Lounge in Scunthorpe, with 4 stars for level access and a large disabled toilet. Serving up similar portion sizes is Mimi's Bakehouse in Edinburgh, an award-winning family bakery and home to the beforenoon tea. Mimi's Bakehouse has a 4 star review on Euan's Guide.
If you're looking for something a little more traditional, Betty's in Harrogate is part of the famous bakery chain and has a 5 star access rating. One our reviewers recommends picking up a few fondant fancies on the way out!
Busy Londoners looking for a cake fix should drop into Sally White Food Lover who also offers picnics and hampers for customers. One reviewer wrote 'it's easy to get into this amazing bakery, which does fantastic handmade sweet and savoury baking'.
Who's cooking up a storm near you?
Share with us your favourite foodie spots in the UK and beyond! We want to hear about the best accessible markets, farm shops, food festivals, cafes and more. Read our guide to reviewing, or go ahead and submit a review here.