Disabled Access Day is Coming!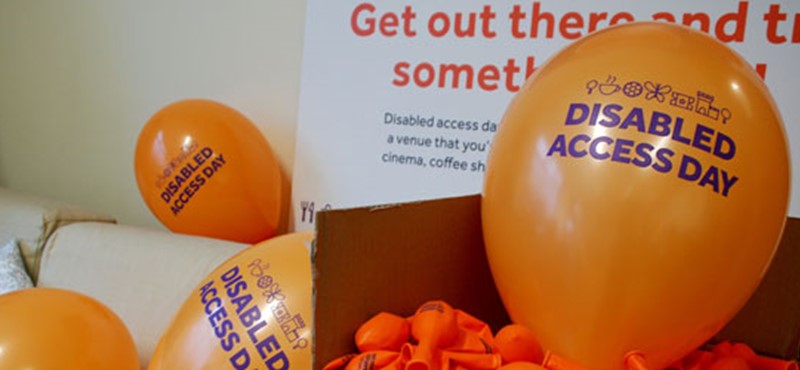 Disabled Access Day is now just one week away! Here at Euan's Guide we are busy preparing for the big day. We have over 1,000 balloons but only 24 hours to celebrate what promises to be an amazing day!
We are extremely proud to be the main sponsors of the first ever Disabled Access Day and have enjoyed watching as the list of events has grown longer week by week. There are now over 200 companies and organisations taking part in the UK and beyond.
There are also a wide range of events taking place from touch tours at the Tate Modern to the launch of the Cutty Sark's brand new audio described tour. All films shown at the Tricycle Theatre on Disabled Access Day will have subtitles and Caffé Nero are offering a complimentary hand crafted coffee on the day in selected stores. In Portugal, there is even a chance to enjoy a taster session of Portuguese Sign Language!
In the North of the UK, you can visit The Deep in Hull, which is home to a whopping 3,500 fish, or climb aboard the Royal Yacht Britannia with discounted entry or visit the The Queen's Gallery in Edinburgh for free!
If there isn't an event taking place near you, don't worry you can still join in the fun by visiting somewhere new and sharing your experience! You can tweet about it, submit a review on Euan's Guide or simply tell a friend about where you went. Hopefully by promoting places with great accessibility more and more businesses will become accessible.
The message of Disabled Access Day is simple: get exploring!