Disabled Access Day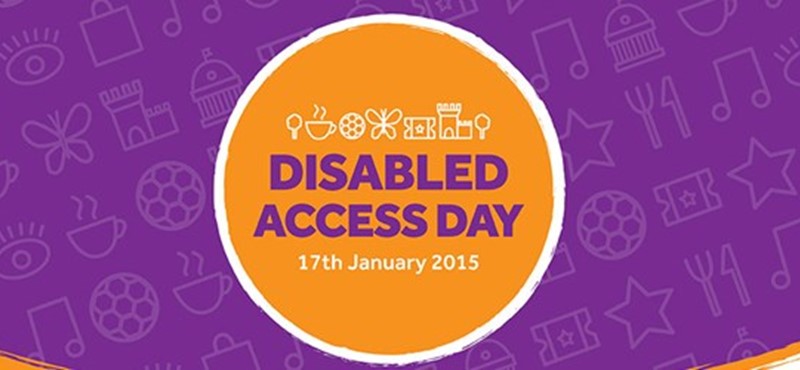 Euan's Guide are very proud to be the lead sponsors of Disabled Access Day. We hope that attractions and venues will use this day to show off their fantastic disabled access and individuals will discover new places to go.
Kiki MacDonald, Co-Founder at EuansGuide.com, commented: "Promoting good disabled access is at the core of what we do, so this campaign is close to our hearts. We hope many people get involved with the initiative, and feel inspired to see a part of the country they've never seen, or engage in activities that they don't typically do."
Can I take part?
Absolutely! Anyone can take part in Disabled Access Day no matter where you live. You simply need to visit somewhere you have never been before.
Can I help?
We need help to spread the word and ensure as any many people as possible have the opportunity to take part in Disabled Access Day.
The Disabled Access Day website is coming soon with more info for individuals & venues - here's a sneak preview of what we're asking you to do:
Venues
If you are a business, we would like you to make people feel especially welcome on Disabled Access Day! Could you hold an event on the day? We know there's no such thing as a free lunch - but could you offer a free coffee perhaps? Or if you charge people entry could you offer a discount for the day? And if you're not able to offer a deal then how about a good old fashioned welcome? Just let disabled people know that they are welcome and that you have good disabled access!
Individuals
You can help make Disabled Access Day great by organising a trip with some friends to somewhere new or if you belong to a club you could promote Disabled Access Day in their newsletter. If you have Twitter, you could also tweet about Disabled Access Day to raise awareness of the event.
Example Tweet - I'm taking part in Disabled Access Day on the 17th of January. Are you? @access-day
Get in touch and stay tuned for more developments. If there's anything else you can think of just holler!
Why is Disabled Access Day so important?
Euan's Guide believes that celebrating great disabled access will encourage more businesses and venues to increase their accessibility and deliver their products or services to everyone. Disabled Access Day will also raise awareness of the issues faced by disabled people on a daily basis.
What's next?
Visit www.disabledaccessday.com for more details or email info@disabledaccessday.com to join the mailing list. Make sure to follow @access-day or like the Facebook page to keep up with the latest Disabled Access Day news. Finally, spread the word to make Disabled Access Day a success!