Disabled Student's Guide to Edinburgh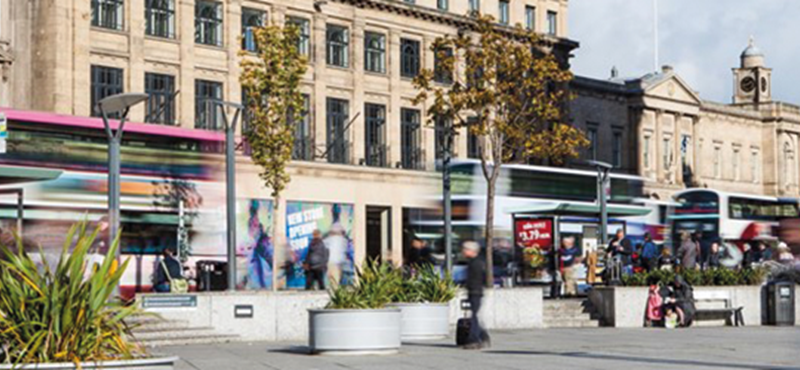 | | |
| --- | --- |
| | Written by Kayleigh O'Neill, Communications Intern  |
Hello! My name is Kayleigh and I am a student of English in my final year and I live in Scotland's capital city, Edinburgh. I also work at Euan's Guide writing blogs, social media posts and creating content for the website. Before this I'd use Euan's Guide almost daily to help plan outings, trips or adventures. I'm originally from the West but have chosen Edinburgh as my home! Some people are surprised at this because they assume that Edinburgh isn't very accessible for wheelchair users like myself. I once thought that too! However, after taking the plunge and moving here at seventeen, I soon had a newfound independence that I never had at home.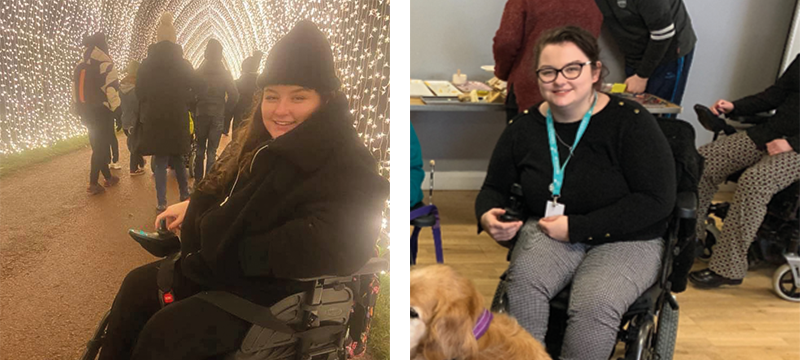 I wanted to write a blog about my experience as a disabled student living, studying and working in Edinburgh that also incorporates reviews I, and others, have posted. I hope that other wheelchair users are inspired to visit Edinburgh as I believe it's one of the greatest cities in the world.
How I get around
One of the main reasons I chose to study in Edinburgh was the ability to travel around the city relatively easily. Yes, some streets are filled with cobbles and old kerbs that aren't dropped – but the public transport is wonderful. Every bus in the Lothian Buses fleet has a ramp and space for a wheelchair user. The Edinburgh Trams are also fantastic! There is no need for ramps and there are two wheelchair spaces next to each other which makes getting on and off very easy. Because of this, it makes the task of getting to and from work or university in my power-chair stress free.
Where I study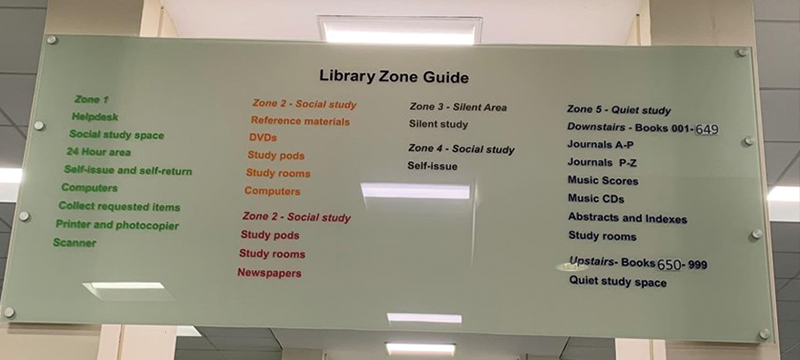 As much as I'd like to say I'm conscientious enough to study at home and in bed, I really need to be in a study environment especially when it comes to writing. My go-to is my campus library which I slink into after a long lecture in hope that the warmth and being surrounded by books inspires some words to flow. The Merchiston Campus library has level access, an accessible toilet, silent areas, group study rooms and a height adjustable desk which I use a lot so I can sit comfortably in my own chair whilst studying.
Also, on the Merchiston Campus, is the Jack Kilby Computing Centre which boasts over 500 computers to use and is open 24/7. This is a great spot when I have to do some late-night cramming or last minute touches on my essays.
If I feel like going off campus I usually head to the National Library of Scotland. I like to come here when I want to put my research hat on. Instead of just researching an essay on poetic form I pretend I'm using the archives to research an up and coming crime or fantasy bestseller which would put Ian Rankin or JK Rowling to shame. One can dream!
This library has lift access throughout, and staff are wonderful if you need help using the locker rooms, carrying books into the reading rooms or using the materials themselves. They also have a height adjustable desk and automatic doors into the main reading room. The café in the foyer is also lovely to visit even if you don't have to use the reading rooms.
Where I relax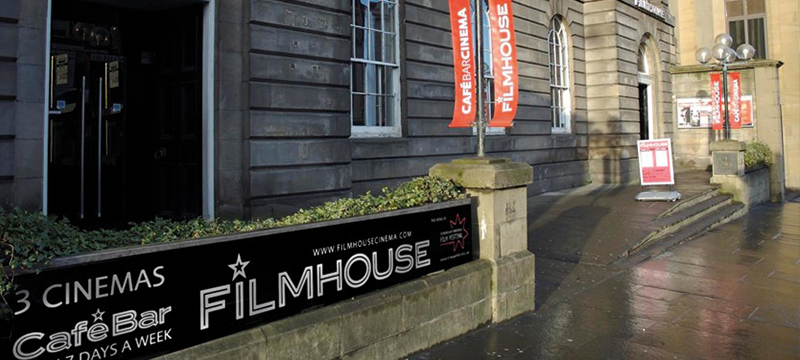 When I have loads of set reading to do for university, you can most definitely find me in a bookshop looking at other books to buy and read instead! My favourite central bookshop for access is Waterstones on Princes Street as it has four floors of literary wonders and they have a lovely café, where they often have book club or author events. The accessible toilet is on the same floor as the café next to the travel books.
My favourite place to catch a new film release or watch an old classic is the Filmhouse on Lothian Road. I have been a member for a few years and love going to the café/bar after a film to reflect on what I've watched with a pint. All three screens are accessible via lift and the wheelchair spaces aren't down in the front row meaning you have a comfortable view. There are two accessible toilets, and the Filmhouse puts on captioned screenings, provides large print brochures, and all viewings have Audio Description through a headset.
Places to eat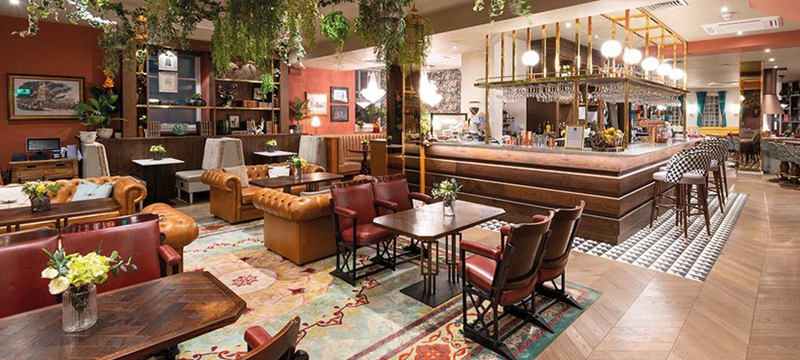 McLaren's on the Corner is next to my campus which means I usually pop in for a lunch or snack between or after lectures. This beautiful venue opened only last year and has been great in making the place as accessible as possible for everyone. I would recommend the veggie burger and desserts!
Close by, in the beautiful area of Bruntsfield you can find Black Ivy with its festive lights on all year round. I would go every Tuesday after a club with a group of friends and we would all share sides and have a couple of drinks – it has such a wonderful atmosphere!
In January I took part in Veganuary which brought me to Henderson's on Holyrood Road. This is a sweet café that has a great menu including homemade lemonade and cakes. I like this area of Edinburgh as it is relatively new meaning there are smooth paths leading all the way down to the Scottish Parliament Building.
Places to drink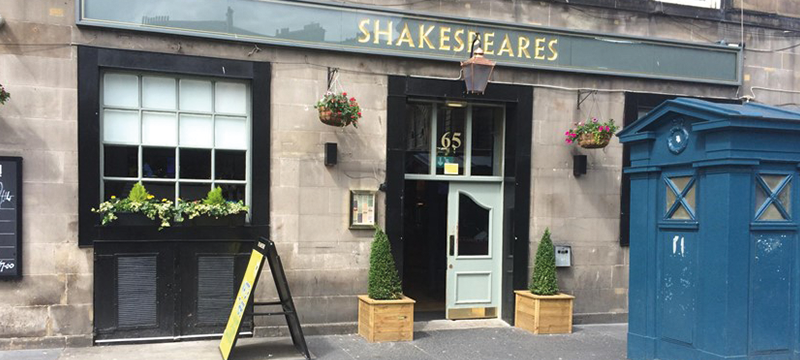 During rugby season my favourite place to drink is The Black Bull on Grassmarket. Although the area is awkward to get to as paths are narrow and only one bus passes through, the views of Edinburgh Castle, and the atmosphere is totally worth it. I go in via the side door and this brings me to the back of the venue – next to TVs, the bar, and an accessible toilet, what else could you ask for?
In the city centre I like coming back to Shakespeare's on Lothian Road – maybe it's the literature geek in me! This venue is great for drinks after seeing a show at the Usher Hall as they are just a few metres apart. This bar has a nice drinks and food menu, TVs for sport and the staff are always very helpful.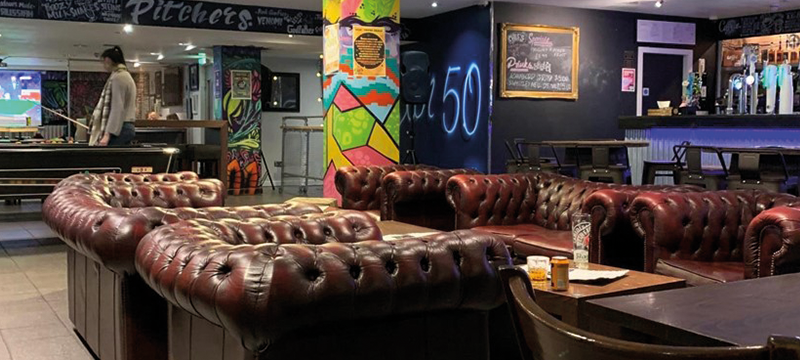 Bar 50 is hidden in the Cowgate area of Edinburgh which, like it's neighbour Grassmarket, isn't the easiest to get to but is worth it for a night out! I found this venue by mistake as I rolled across a side of the street I normally don't, I saw a beer garden covered by twinkling lights and live music was playing from inside. The bar is level access throughout and an accessible toilet is nearby meaning I was comfortable staying all night and into the wee hours. I love finding an accessible spot spontaneously that makes me excited to share with other people on Euan's Guide.
Final thoughts
I am so grateful that I am able to live in Edinburgh and experience its beauty every single day. I don't think I will ever tire of finding a new close or trinket shop on my way to work. My favourite part of the city is what some people say it's worst for – the access. I have access to everything I would ever need, and modes of transport can get me there no problem. I hope in years to come the city becomes even more accessible so I can find more places. As that happens, I'll be sure to write my reviews on Euan's Guide so other disabled people can plan their own adventures.
Leave a review on Euan's Guide
Locations: Edinburgh