The granddaddy of Edinburgh festivals is making a spectacular entrance in 2015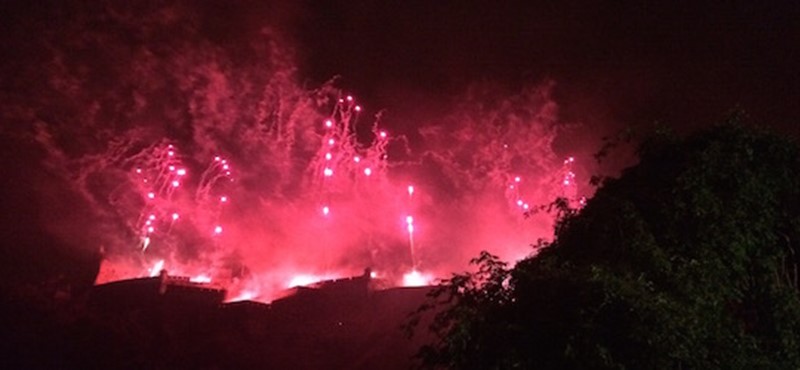 Tonight marks the beginning of this year's Edinburgh International Festival, and it's no small event. One of the festival's grandest venues will be illuminated this evening by artistic lighting effects to the sounds of John Adam's choral work 'Harmonium'. Festival-goers are invited to stand in the Festival Square to take part in the free event from 10.30pm on Friday 7th August. We're looking forward to checking it out from the wheelchair viewing area! You can read the access information for Festival Square here.
The Festival has an impressive line-up this year of music, theatre, dance and opera. We're also a big fan of Edinburgh International Festival's access guide which has a listing of all accessible shows at this year's festival. The guide also gives detailed information about how to get to venues and what to expect when you arrive. A full guide to accessibility and accessible performances, including audio guides, is available here.
Here are some of the shows we're most excited about:
Lanark – The Royal Lyceum Theatre
A new production of Alasdair Gray's 'Lanark' is a collaboration between Graham Eatough and David Greig. An exciting and thought-provoking theatre performance which is great for first-time festival goers.
Audio Described – Saturday 29th August 12.45pm
Captioned – Saturday 29th August 1.00pm
Touch Tour – Saturday 29th August 11.45am
British Sign Language – Friday 28th August 7pm
The Magic Flute – Festival Theatre
This comedic Mozart opera is an imaginative and epic production that features ginormous spiders and Buster Keaton among other inventive delights. Created by Barrie Kosky and theatre group 1927, it is all performed in German with English supertitles.
Franz Ferdinand & Sparks (FFS) – Festival Theatre
A thrilling new music collaboration between the iconic bands Franz Ferdinand and Sparks called FFS is coming together live at the Edinburgh International Festival. Not one to miss for music fans! 
We'll be posting more about the shows and events we'll be enjoying throughout the festival.
The festival season will conclude on August 31st with a dazzling display of fireworks at Ross Theatre and Princes Street Gardens. Euan is a big fan of the festival finale and the helpful event staff who made the evening a memorable experience last year!