Edinburgh Local Hero Awards 2022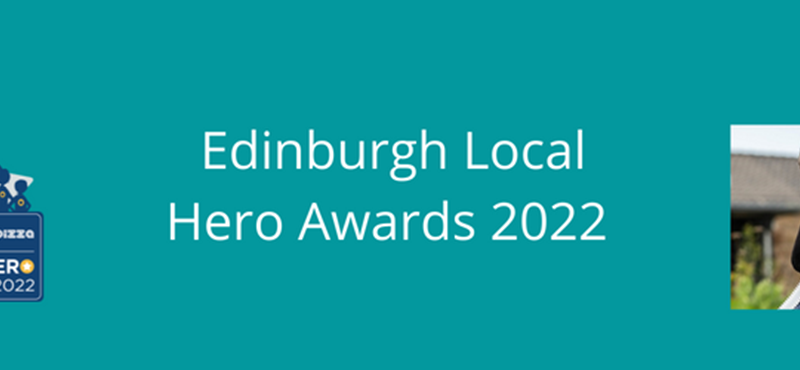 We're really excited to share that Euan is a finalist in the Edinburgh Local Hero Awards!
Judged by an independent panel of experts, the Edinburgh Local Heroes Awards 
take place on Wednesday 7 December at the Sheraton Grand Hotel and Spa. They aim to honour the talented and the brave, the compassionate and the determined - the people who make Edinburgh what it is today.
You might already know that Euan is from Edinburgh, and this amazing city is where our offices are located. It makes us very proud that Euan has been shortlisted in the Community Champion category. 
He's in great company - you can find out who made the final list on the Edinburgh Local Heroes website, where you can also book tickets to attend the event hosted by Arlene Stewart. 
Let's keep everything crossed for the night!