Euan's Guide Book Club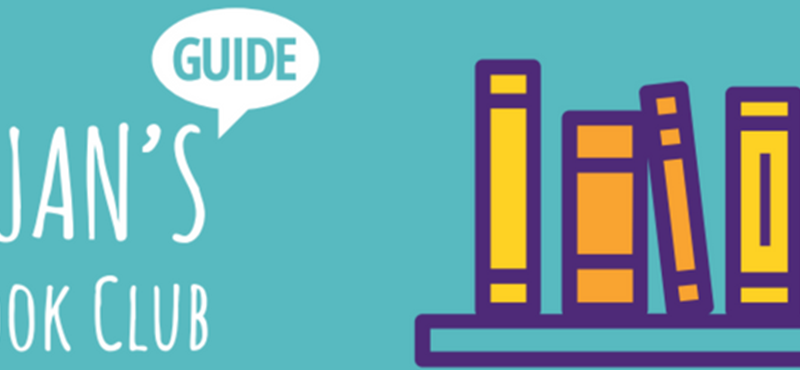 Last year we started a Euan's Guide Book Club with our Ambassadors and it has been very successful and enjoyable for all involved. When our Volunteer Coordinator Claire started to organise our book club she spoke to our Ambassadors about how they wanted things to run and what genres of books people wanted to read. All genres were on table apart from romance novels and we have a month and a half between each book. Claire shares different polls throughout the year to our Ambassadors to get an up-to-date list of what books people would like to read. As mentioned we cover most genres in our book club and all our readers read our chosen books in different formats including paperback and audiobooks.
Here is a list of the books we have read in our book club so far:
The Bone Collector by Jeffery Deaver – "This is a past paced murder mystery with a clever serial killer, but an even smarter criminalist leading the investigation. Ex Detective Lincoln Rhyme was a top criminalist with the NYPD before becoming a quadriplegic due to an accident at a crime scene."
Lily's Promise by Lily Ebert and Dov Forman – "In Lily's Promise she writes movingly about her happy childhood in Hungary, the death of her mother and two youngest siblings on their arrival at Auschwitz in 1944 and her determination to keep her two other sisters safe. She describes the inhumanity of the camp and the small acts of defiance that gave her strength."
10 Minutes, 38 Seconds in this Strange World by Elif Shafak – "Leila's brain is busy for ten minutes and thirty-eight seconds after her heart stops, and the next two-thirds of the novel trace Leila's life: her early years in a small Turkish city, how she ended up in a brothel in Istanbul, the hardships and hard-won comforts of that life, and how it ended."
Where the Crawdads Sing by Delia Owens – "For years, rumors of the 'Marsh Girl' have haunted Barkley Cove, a quiet town on the North Carolina coast. So in late 1969, when handsome Chase Andrews is found dead, the locals immediately suspect Kya Clark, the so-called Marsh Girl. But Kya is not what they say. Sensitive and intelligent, she has survived for years alone in the marsh that she calls home, finding friends in the gulls and lessons in the sand. Then the time comes when she yearns to be touched and loved. When two young men from town become intrigued by her wild beauty, Kya opens herself to a new life - until the unthinkable happens."
Get involved
Looking to the future of our Euan's Guide Book Club we are going to share more information on our website after each meeting on how everyone enjoyed the current book and we would like to open it up to all our Euan's Guide volunteers. If you are interested joining our book club please get in touch with us at volunteers@euansguide.com.