Euan's Guide in the Press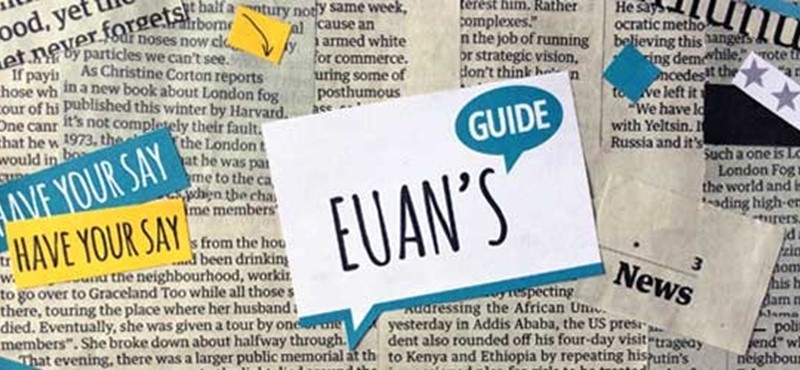 It has been a busy couple of months at Euan's Guide HQ! Way back in January we were named as one of the tech innovations that could improve lives in 2015 by the Guardian. Not Impossible Now reported that 'Euan's Guide gives disabled people the gift of spontaneity'.
Disabled Access Day, a project sponsored by Euan's Guide, generated great media coverage of issues related to disabled access throughout February. The event was featured by the BBC and Sky News!
In May, we launched our Red Cord Cards which help to highlight how important alarm cords are in accessible toilets. Many of our users have found that, after placing the Red Cord Cards in accessible toilets, the cord had been restored to working order on their next visit. The cords were described as 'eye-catching' by Enable Magazine.
Our partnership with Edinburgh Festival Fringe was featured in The Stage who described the Fringe's drive to improve disabled access as a 'major innovation'. Our newly launched award for the most accessible Fringe show and venue was reported by Able Magazine last week and we have already received our first nominations!
At the weekend, an article in The Sunday Times recommended Euan's Guide and commented that 'every review makes it a richer resource'.
What's next? Make sure you are subscribed to our newsletter to find out!