Euan's Guide turned 3!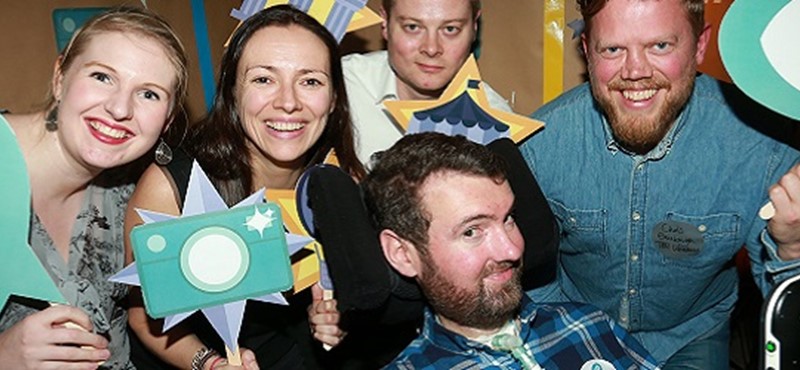 Last night we celebrated our third birthday with local reviewers, charities and businesses in Edinburgh's Creative Exchange, and we had a big announcement to make! We unveiled something very special for all our reviewers, and you might have noticed something a little different on Euan's Guide this morning…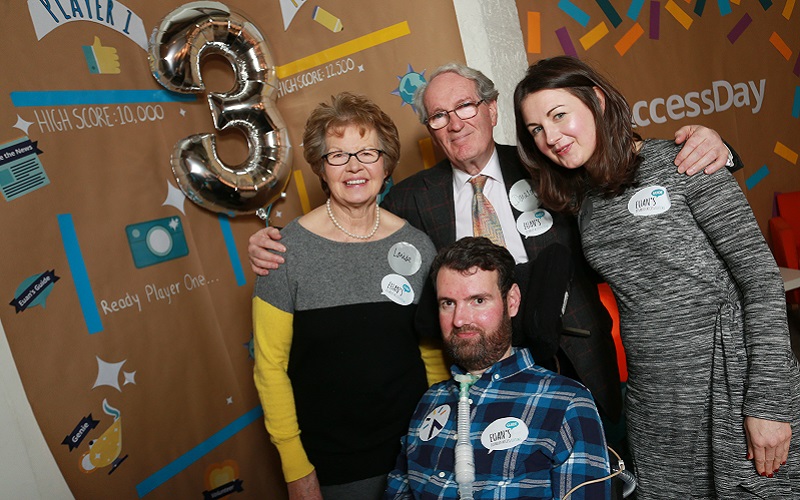 Photo: Louise, Donald, Kiki and Euan
The night was made extra special by the friends, reviewers, charities and businesses who joined us for a fun-filled night of music, games and cupcakes! Gary Smith, our Reviewer of the Year 2014 was in attendance, and was wearing one of our new badges for the occasion – perfect for the fun photo booth!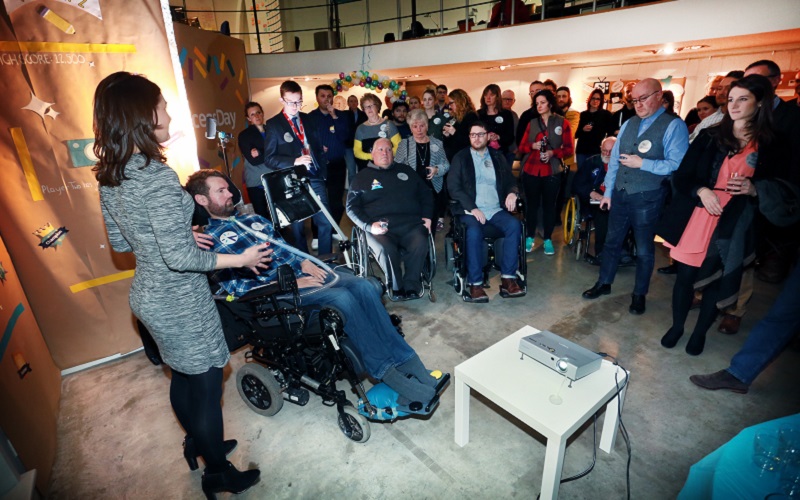 Photo: Kiki and Euan speaking at The Creative Exchange
With the night in full swing, Kiki opened the birthday speeches with the exciting news that we've reached 5000 places on Euan's Guide in over 30 different countries. We've got all our fantastic reviewers to thank for this achievement in three short years!
With this good news came a surprise; Euan made the big reveal that reviewers can now unlock badges, earn points and level up! You'll now be able to find all your badges on your brand-new profile.
Euan said: 'Our aim is to make the site more personalised, fun and rewarding. So, the first thing for us has been developing enhanced profiles. People can add their own profile pictures and background photos.'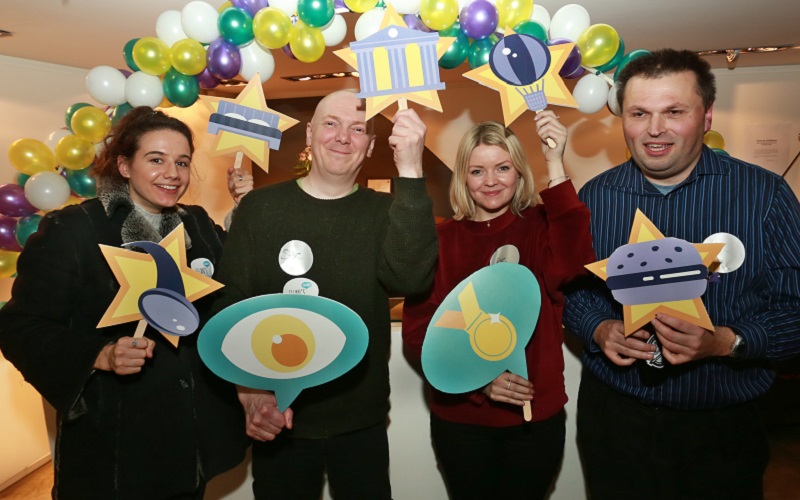 Photo: A few of the Euan's Guide Team and friends!
If you joined us at the party, you will have seen our colourful new badges on posters, dotted on our timeline and decorating our photo booth. There are lots to collect, and you can find out more about the new features here. Challenge accepted!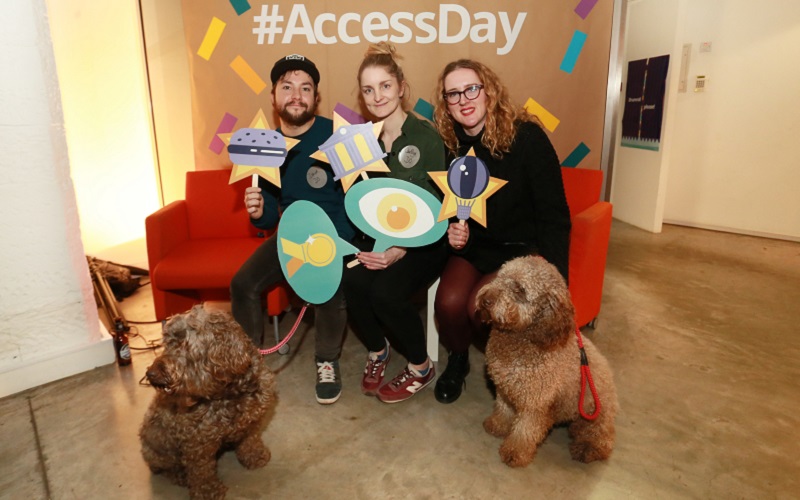 Photo: David, Carolyn and Jennifer with accompanying labradoodles!
We were also joined by our friends from DO who worked with us on the new look Disabled Access Day. Here they are with our friend Jennifer and her ever-popular labradoodles!
Euan said: 'As we lead up to Disabled Access Day, there will be more opportunities than ever to review new venues, so we hope to see some big scores from our loyal and new reviewers to Euan's Guide.'
Thank you to everyone who celebrated with us, and we can't wait to see what you do with your new Euan's Guide profiles!
Find out more about our new badges, points and levels >>
Locations: Edinburgh