Euan's Guide turns two!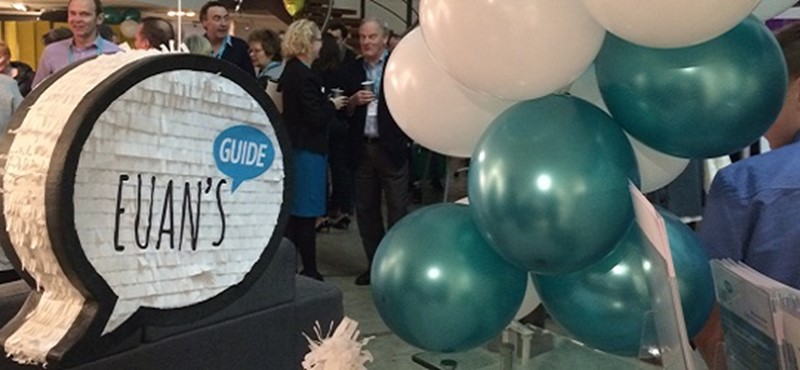 Last night everything turned turquoise and yellow as we celebrated our birthday bash at Euan's Guide HQ with our friends and local reviewers for an evening of cake and bubbly! The event was a fun-filled affair as Euan commenced celebrations with a birthday speech and guests were invited to whack the piñata or try out the latest Euan's Guide tech on the mezzanine. You can see all the pictures from the event here.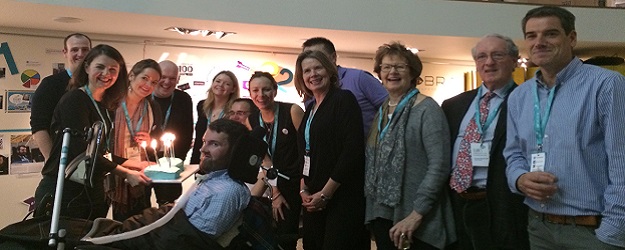 Two years of Euan's Guide
Euan's Guide has come a long way since the idea was sparked between Euan and Kiki in 2013, and today the resource has grown to include thousands of reviews and listings in over 800 towns and cities. We celebrated these achievements with our birthday timeline which included milestones from launching the website in November 2013 to appearing in the Nominet 100 in December 2014. More recently we've just welcomed our first Duke of Edinburgh Award volunteer who started with us on the party day!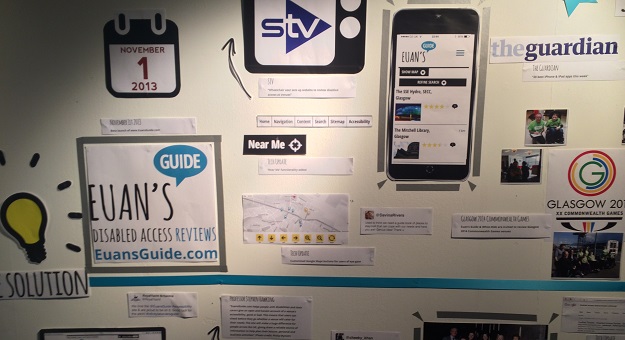 Euan got the party started with his speech by sharing some of his favourite memories since beginning Euan's Guide. He talked about how the team kicked off with a meeting round a kitchen table in 2013 and how it has now grown to involve many more people in our home at The Creative Exchange. Euan also emphasised how the support of our reviewers is a big motivator for us, and he wanted to extend our thanks and gratitude to them. We also had an exhibition by Disabled Access Day which included a map spotlighting hub cities and locations of events on the day!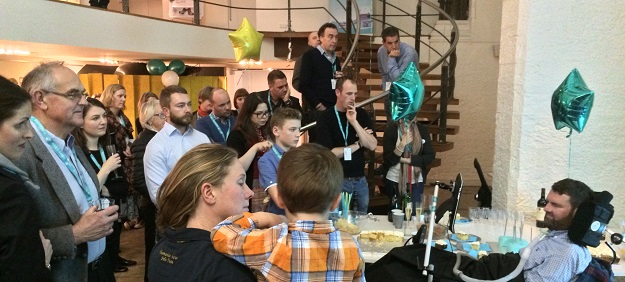 Of course it wouldn't be a celebration without cake and bubbly! Once the candles were blown out it took a team effort to break into the Euan's Guide piñata. Thankfully with a little help from our friends, we managed to release the sweeties inside…