Euan's Guide Unveiled at the Euan MacDonald Centre Ceilidh
Were you at Friday's Euan MacDonald Centre ceilidh?

It was a great evening of music from Borborygmi ceilidh band, dancing, delicious haggis, neeps & tatties and a great raffle & auction supported by generous donors. We really enjoyed ourselves and the Centre raised over £3000 for their fantastic work.
We were also pleased to do a very impromptu introduction to Euan's Guide. The Centre was one of the first people we spoke to about Euan's Guide due to the obvious personal connections & we are pleased that they see the benefit of the site for their patients and for people with motor neurone disease.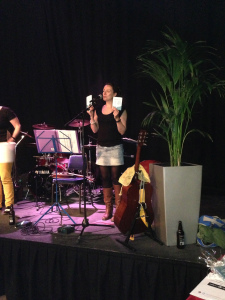 We're very keen to work with organisations and charities that work with anyone with a disability or accessibility issues and to tell them more about Euan's Guide. If this is you then please get in touch!

The Euan MacDonald Centre is a hub of clinical and academic research excellence at the University of Edinburgh. They are committed to defeating Motor Neurone Disease through partnership and innovative research.
The Euan MacDonald Centre provides:
A full spectrum of clinical services for MND patients
World-class research into the causes of MND and potential therapies
Training for the next generation of clinicians and research leaders
For more information, please visit www.euanmacdonaldcentre.com.