Euan's Guide write a guest blog for Independent Living
Thanks to our friends over at Independent Living for asking us to write this guest blog post.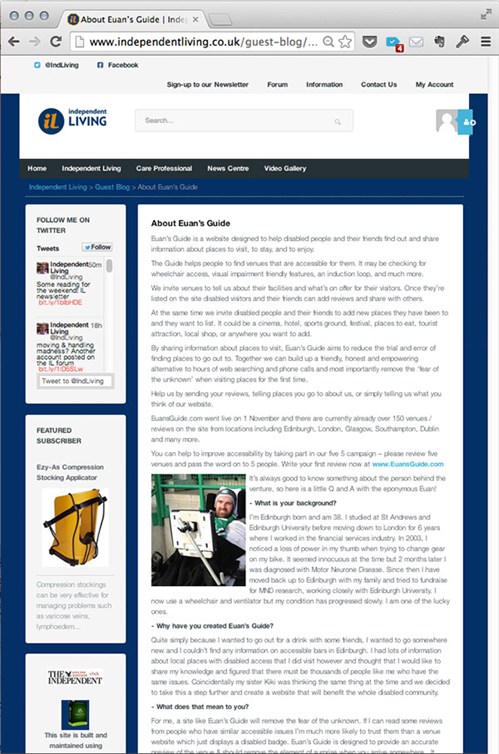 More information about Independent Living... In their own words:
"Independent Living has been online continuously for well over a decade; in fact, we have been providing information about living independently with a disability since the last millennium.
We set up the site in the first place simply because there was nowhere to find out about products and services that could make daily living and mobility easier. To be honest, there weren't nearly so many websites around anyway back in the 1990s, but there certainly wasn't a single place you could visit with information about a range of different suppliers' products."