Face Coverings Exemption Cards and Badges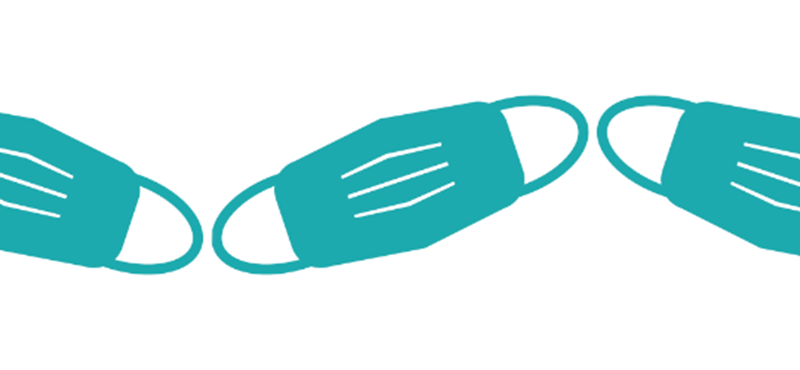 We are pleased to say that last week the Scottish Government started offering their own exemption cards. These physical and digital cards are specifically for people who are exempt from wearing a face covering for the reasons outlined by the Scottish Government who would feel safer or more confident in public with an exemption card. These cards are similar to the digital resources provided by the English and Welsh Governments.
Across the UK, Government guidelines clearly state that exempt people should not need to provide proof, so none of these resources should be a requirement. The use of any exemption card, badge or other resources for people who are exempt is personal choice and is not necessary in law.
We do know from the feedback we have received how useful our own resources have been for helping exempt disabled people avoid unnecessary questioning and harassment for not wearing a face covering. We were in discussion with the Scottish Government in our role as a disabled access charity demonstrating the need for resources such as this because of the problems exempt disabled people have faced even though proof is not required. The Scottish Government have stated that they do recognise that other face covering exemption cards, badges and lanyards have been produced and these can still be used.
The Use of Face Coverings
Most people can wear a face covering and must do so in the required spaces to prevent the transmission of COVID-19. Wearing a face covering helps protect ourselves, each other and the NHS.
There are situations where some people are unable to, or it would be inappropriate for them, to wear a face covering. The reasons why someone might be exempt are explained on Government's websites:
Our Resources
We have been producing Face Mask Exempt badges since June and have provided over 20,000 badges to disabled people who are unable to wear a face covering and are exempt under the Government guidelines. Our badges continue to be available free of charge. Visit our dedicated Face Mask Exempt Badge webpage for more information on how to request a badge or how to download our printable resources.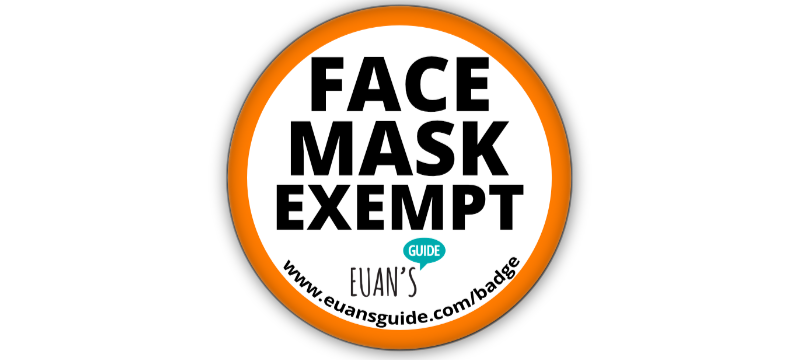 Image of: A Euan's Guide Face Mask Exempt badge
Scottish Government's Face Covering Exemption Card
Disability Equality Scotland are distributing the face covering exemption cards on behalf of the Scottish Government. Due to high demand, there may be a slight delay in receiving both the physical cards and the digital cards. They can be requested online via www.exempt.scot or by calling the free helpline on 0800 121 6240.
English Government's Face Covering Exemption Card
There are resources which can be downloaded and printed or shown on mobile devices for people who are exempt from wearing a face covering according to the Government's guidelines. Go to the Gov.uk exemption from face covering resources.
Welsh Government's Face Covering Exemption Card
The Welsh Government has produced a printable card which people who are exempt according to their guidelines can use to show their exempt status. Access the Welsh face covering exemption card.