Face Mask Exemptions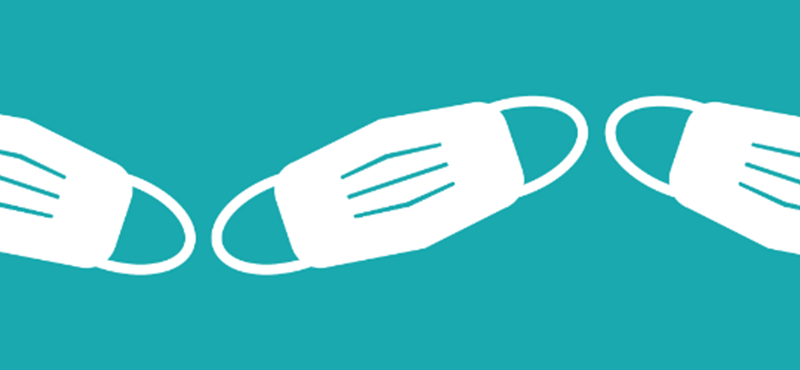 Face coverings are important in helping to limit the spread of Coronavirus. We ask everyone who is able to wear a face covering to wear one to help keep yourself and others safe. 
We also have always been aware of people who are unable to wear face coverings and that they have been very concerned about how they will be treated going out without a face covering even though they are exempt according to Government guidance across the UK. We heard this directly from users who said they were worried about being harassed by members of the public or being turned away from places. It was also echoed in Disability Rights UK's research published earlier this year which showed that nearly 60% of people who cannot wear a face covering feared being challenged for not wearing one. 
As a disabled access charity we wanted to help prevent unacceptable harassment and so we started producing Face Mask Exempt badges in June. Since then we have given out around 17,000 badges free of charge to disabled people in the UK who are exempt according to the Government guidelines.
Our badges are not designed to act as official proof that the wearer is exempt from wearing a face covering. Instead, the badges are designed to make the exempt wearer feel more comfortable visiting places where the majority of people will be wearing face coverings and to help them avoid embarrassing questioning and discrimination.
We ran a small survey with people who received a badge and the results of that survey can be found below.
Before receiving their Face Mask Exempt Badge:
18% of participants said that they had been refused entry for not wearing a face covering
40% of participants had been questioned by a member of staff for not wearing a face covering
These figures reduced to 9% and 27% respectively since receiving the badge. Suggesting that while resources are going some way to help more needs to be done. People need to understand that there are exemptions and that the reasons for being exempt might not be obvious. They also need to be educated that being unable to wear a face covering does not mean that an individual can stay at home and avoid going places.
Since receiving their Face Mask Exempt badge:
93% of participants felt more confident vising places
88% of participants felt that the badge was helping to prevent unnecessary harassment
47% have another resource as well as the Face Mask Exempt badge to help signal their exempt status, most commonly they are also using The Hidden Disabilities Sunflower Lanyard Scheme®.
This survey was taken by 114 people between October 15th and November 20th.
Welcoming your feedback
If you have feedback you would like to share about our Face Mask Exempt badges then please do get in touch.
Far from perfect
It is great to hear that our badges are helping disabled people who are exempt from wearing a face covering according to Government guidance, but more still needs be done. 
So many places still don't acknowledge exemptions in their messaging and signage to customers, which can make people who are exempt feel unwelcome and put them off visiting. 
There is no legal requirement to prove you don't need to wear a face covering. Despite this, we are still hearing of people who are exempt according to Government guidance being turned away or questioned by staff or members of the public for not wearing a face covering. 
Face masks and coverings are essential in the fight against Coronavirus but we hope that more people will understand that not everyone can wear one and that exemption is not a choice but a very challenging reality.  While resources like our badges are available, they are not a requirement and an individual's reasons for being exempt may be hidden and highly personal. 
More information
Anyone interested in finding out more about our Face Mask Exempt badges and how to get one if you are a disabled person who is exempt according to Government guidance then please visit our dedicated badge webpage by clicking the button below.