Fairtrade Fortnight - Accessible cafes and coffee shops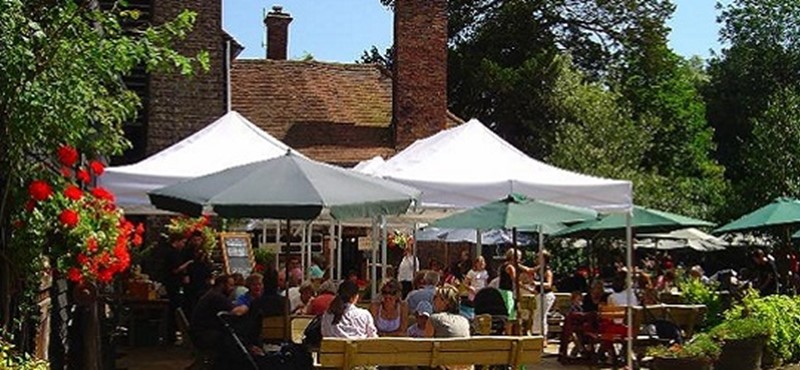 Fairtrade Fortnight is from February 29th to March 13th this year, and raises awareness of the challenges that are faced by farmers and workers who grow the food that we so often take for granted. If you like to support Fairtrade, we've put together a selection of Euan's Guide reviewed and listed cafes and coffee shops that sell Fairtrade food or drink for you to explore!
Unity Kitchen Café is a social enterprise who are all about sustainable business! They do their best to always buy from independent suppliers, and their coffee is all Fairtrade. Did you know they make their cutlery from plants, not plastic? One reviewer gave this venue 4.5 stars staying that the café had 'wide aisles, an automatic door, new loos and level access'.
2. The Waffle House, St. Albans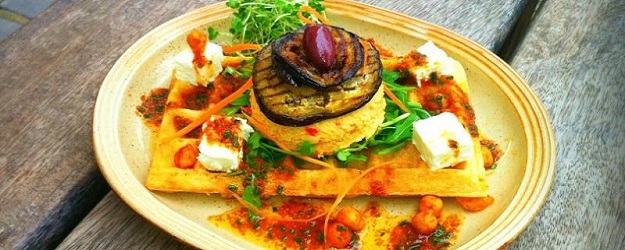 Do you love waffles? The Waffle House is inside a working 16th century watermill beside the River Ver and specialises in savoury Belgian waffles. If you like chocolate on your waffles, the good news is that this waffle house sources Fairtrade chocolate, as well as Fairtrade tea! Not all areas of this listed building are wheelchair accessible, but the café is able to accommodate some wheelchair users, and there are accessible toilets at the house.
You'll find this coffee house surrounded by gardens, tennis courts and putting greens; and it is home to the first Changing Places facility of its county! Not only do they serve freshly ground Fairtrade coffee, but they also have an organic ice cream parlour! This venue is listed on Euan's Guide as being step-free and spacious.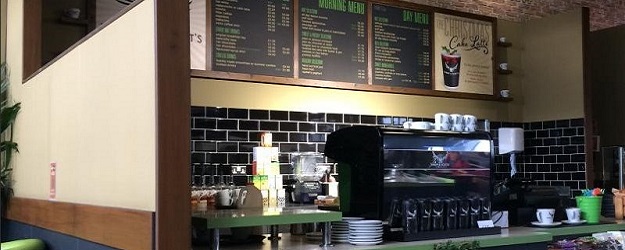 Coffee lovers will enjoy Paddy & Scott's in Pool where they proudly serve slow roasted coffee while supporting Fairtrade, as well as Rainforest Alliance and their Bean to School Foundation. One reviewer gave this coffee shop 5 stars saying it has 'excellent access, is nice and warm in the winter, cool in the summer. Great coffee and grub too!'.
This city centre coffee shop serves up Fairtrade coffee as well as tasty cakes and food too! One reviewer gave this venue 4.5 stars saying they stumbled across it and found the access to be step-free, and there was a 'decent loo opposite the entrance to the café'. Now that's what we call spontaneity!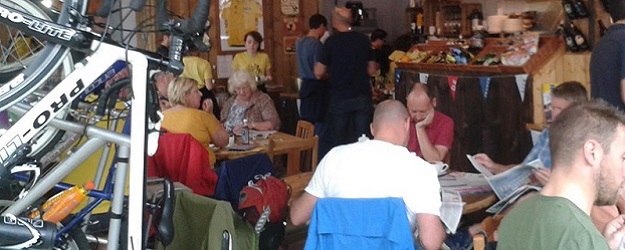 This 5 star rated venue not only serves up good coffee and locally sourced food, but it's a great place to get a bike serviced or to pick up a spare part! They source their coffee from the local York Coffee Emporium who support Fairtrade. One reviewer told us this venue is, 'a fully accessible bicycle-themed café, which is also a repair shop, in the centre of York. It's bright, spacious, warm, and has a lovely atmosphere. Very good food and drinks'.
One for vegetarians and vegans, River Green Café aims to use 'locally produced, Fairtrade and other ethically sourced food, drink and ingredients' with everything they make! They even create healthy home frozen meals which they describe as 'a take away with a difference'. One reviewer gave this venue 4 stars, recommending that you reserve a table in advance and let them know if you require their portable ramp.
Where is your favourite Fairtrade restaurant or coffee shop?
Send us reviews of venues you love with great disabled access! Write a review and send a picture >>