Famous accessible filming locations around the UK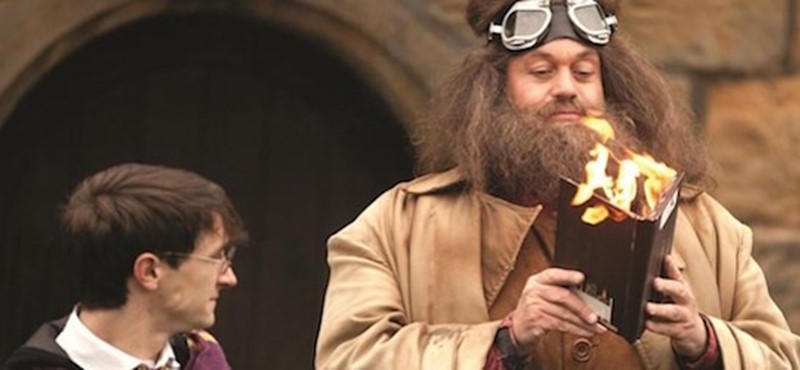 Did you know you don't need to go to Hollywood to wander the sets of your favourite movies? There are plenty of accessible filming locations spread across the UK for you to explore! If you think yourself a bit of a movie buff, why not see if you recognize any of these famous big screen destinations.
1. 'The name's Bond, James Bond'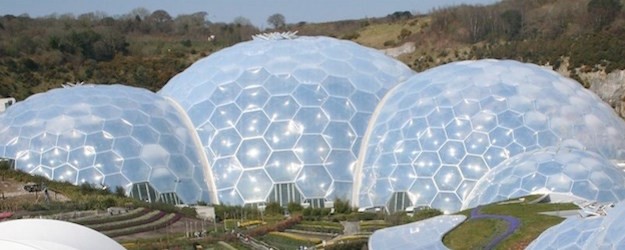 007, the quintessential London spy, has appeared on screen at various British locations and in numerous movies. Explore the real location of where the scenes from Graves' diamond mine were filmed at the Eden Project in Die Another Day. The Eden Project has a 4.5 star review on Euan's Guide where 'all staff are friendly, helpful, well informed, and actively ask for input about what needs improving'.
Moving east to London, Somerset House has appeared in a few Bond movies. In Goldeneye it featured as a square in St Petersburg, and in Tomorrow Never Dies it was the Ministry of Defence. Take your pick when visiting this 4 star rated venue!
2. 'I solemnly swear that I am up to no good'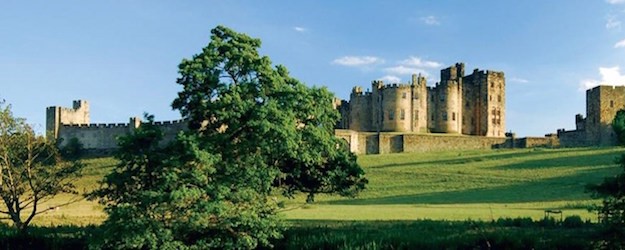 Although not strictly a filming location, Platform 9 ¾ at King's Cross Station is a fantastic photo opportunity and popular with Harry Potter fans travelling to London! The station has a 3 star review where 'access into the station and around the concourse is generally good'. Although, fans will know that Harry Potter did not travel to Hogwarts via national railway lines; he boarded the Hogwarts Express which travelled through some exceptional locations across the country. Most memorable is perhaps the Glenfinnan Viaduct, which, if you're driving towards the Highlands of Scotland, can be easily seen from the road.
The film wouldn't be quite so magical without it's castle, and luckily Hogwarts exists in real life as Alnwick Castle in North East England. The castle has listed its access information on Euan's Guide but is yet to be reviewed; so if you've been to Hogwarts, be sure to tell us what it's like. Don't forget, if you're looking for the full magical Harry Potter experience, you can take the Warner Bros. Studio Tour in London - a 5 star Euan's Guide rated attraction!
3. 'Professor Langdon, you are in grave danger'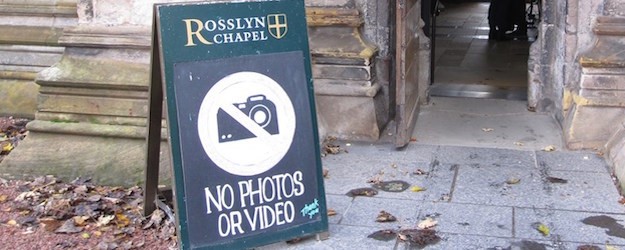 Puzzle solvers and mystery lovers who enjoyed The Da Vinci Code should stop by these famous locations and relive some of the scenes from the suspenseful film. While Westminster Abbey features heavily in the movie, filming was not allowed to take place inside the building as officials claimed the book it was based on was 'theologically unsound'. Instead, the interior of Lincoln Cathedral became a main filming location for the blockbuster and has an impressive 5 star review on Euan's Guide.
As the mystery unravels, Rosslyn Chapel in Scotland plays a key part in the story. This beautiful venue has 5 star reviews on Euan's Guide, and according to one reviewer 'the Rosslyn Chapel Trust have invested in creating a superbly accessible experience for disabled visitors'. Audio guides and signed tours of the Chapel are available on request.
4. 'I realize that when I met you at the turkey curry buffet, I was unforgivably rude, and wearing a reindeer jumper'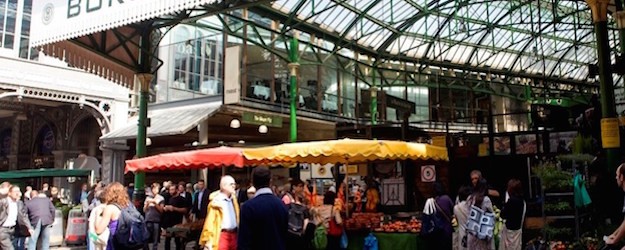 Experience a few of the excerpts from Bridget Jones's uninhibited diary by taking in the sights and sounds of London beneath the railway lines. Borough Market, where Bridget is seen wandering through after a dismal discovery, has a 4 star review on Euan's Guide. According to one reviewer, the market 'provides a labyrinth of stalls selling food and beverages to explore and enjoy. It's fairly level access with the odd cobblestone to negotiate.'
If you'd rather go where Bridget and her bold and brilliant friends hung out, then head to the Tate Modern Restaurant. It can be found on the sixth level of the Tate Modern which has a 5 star access review on Euan's Guide 'with a great deal of thought being put in to making accessibility an integral part of what they do'.
5. 'Because he's the hero Gotham deserves, but not the one it needs right now'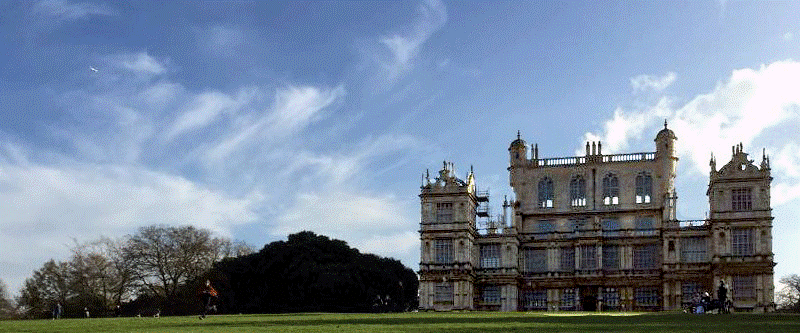 It's doubtful that Batman will be in, but you can explore Wayne Manor and its grounds which together have a 4 star review as Wollaton Hall on Euan's Guide. Although the interior is a bit different from what you'll remember in The Dark Knight Rises, this impressive Tudor mansion certainly looks like it was lifted straight from Gotham.
If you're exploring London, you might recognise the supposed Italian bar from the closing scene of the movie in its true location, the Old Royal Naval College in Greenwich. Yet to be reviewed, this fascinating building has listed its access information on Euan's Guide.
Can you add to our collection?
If you've been somewhere with great disabled access, tell us about it! We'd love to have your reviews of venues on the site. Read our guide to reviewing, or submit a review here.