Father's Day is just around the corner!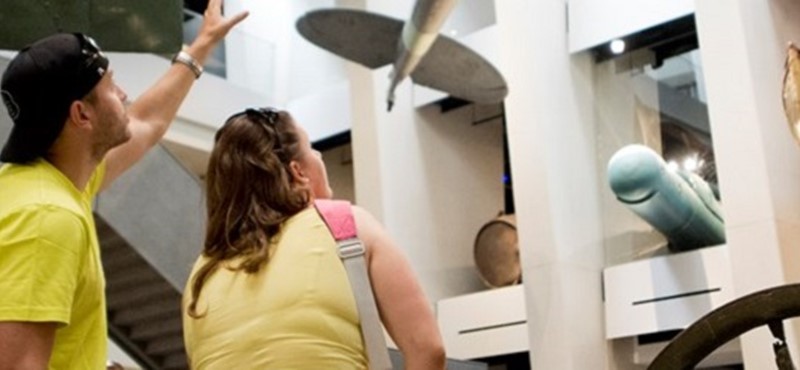 What does your Dad love to do? We've got reviews and listings for all sorts fun places around the country for you to explore over Father's Day weekend! If you want to take your Dad fishing somewhere that has wheelchair access, or to lunch at a restaurant with a hearing loop – these disabled access reviews have got you covered!
The outdoorsy Dad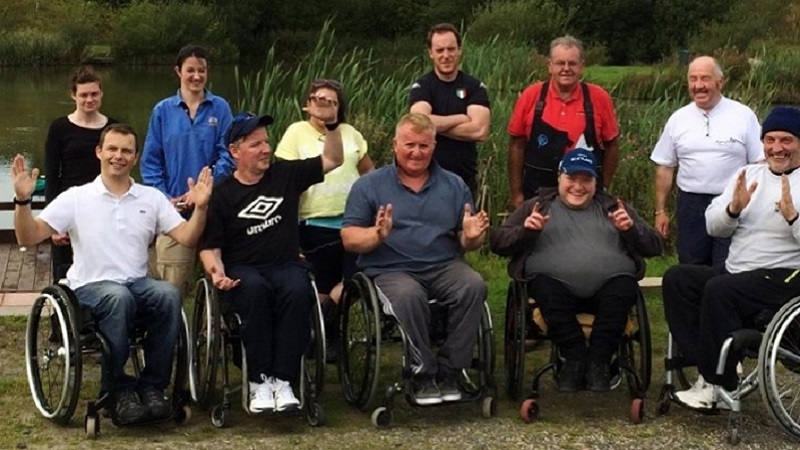 Does your Dad enjoy a bit of fishing? Springwater Fishery in Dalrymple was rated 4 stars by one reviewer who said 'you can park right in front of the disabled platform you are fishing from, although it is not marked as disabled parking'. Don't forget to pack some lunch!
For adventurous Dads, The Tony Edge National Centre in Wraysbury is used by the British Disabled Waterski and Wakeboard Association. This is a great place to try something new…and fast! One reviewer gave the centre 5 stars saying:
'Whilst my friends enjoyed windsailing I got the better side of the bargain, strapped to the end of a speed boat sat on a wakeboard…I was waterskiing. The facility was perfect. I was comfortable whilst doing the activity and had immense fun – I'll never forget it.'
The history lover
If your Dad loves history, old stories, and facts; why not take him out for a day of exploring? One reviewer gave the Imperial War Museum in London 4 stars saying 'the museum has plenty to keep you occupied all day' and that there were 'plenty of accessible toilets'. Their #Don'tForgetTheOldMan gift shop also has lots of ideas for Father's Day gifts right now!
For those wanting to get right into the heart of the action, you can enlist your Dad for battle at the 4.5 star reviewed Bannockburn Heritage Centre in Stirling! One reviewer wrote that they went 'to battle in a wheelchair' and that 'accessibility is good.'
Alternatively, if this all seems too high energy, why not take Dad to the National Coal Mining Museum for England? They are hosting a Father's Day Afternoon Tea with the Carlton Main Frickley Colliery Brass Band! The museum is listed on Euan's Guide saying 'many of the museum's buildings are on a single level, but access is facilitated in some places through either a ramp or a lift.' You need to book in advance for this event and can do so here.
The sports fan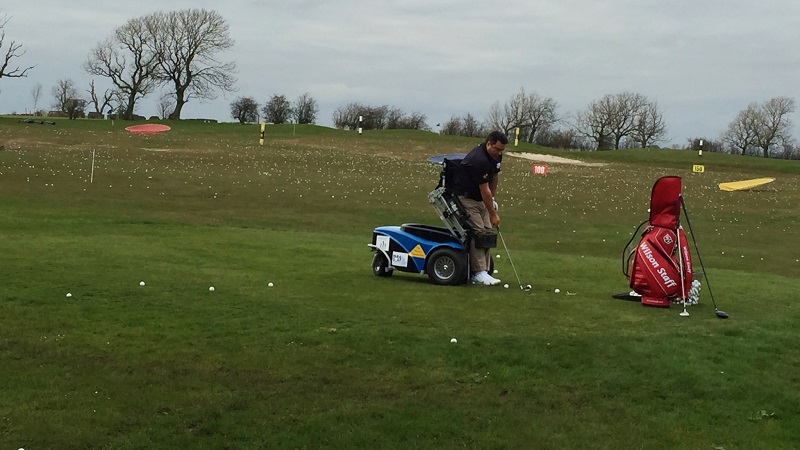 Have you or your Dad ever tried Paragolf? Mearns Castle Golf Academy has the equipment to play and has been rated 4 stars on Euan's Guide! One reviewer told us they thought it was 'a fantastic place with extremely friendly helpful staff giving wheelchair users a rare opportunity to play golf with the aid of the paragolfer wheelchair!'
Alternatively, this weekend is a great time to take your Dad out for a pint and some pub food! Euro 2016 is being screened in lots of pubs and bars around the country, including at The Gate in Newcastle where Players Bar has the largest screen in the city. One reviewer said 'due to the excellent access and friendly staff, this is a venue I regularly attend and will continue to attend with my friends and family.'
The busy Dad
Does your Dad never seem to stop? Father's Day is the perfect opportunity to take him out and relax for an afternoon! Castle Drogo in Exeter are holding a Father's Day Lunch which includes a traditional roast, or if your Dad prefers, he can order one of the famous Drogo venison burgers! Castle Drogo is listed on Euan's Guide saying 'there is an access map showing visitors which parts of the formal gardens are wheelchair accessible.' The castle also lists an induction loop, Braille, and information in large print.
In Edinburgh, why not treat your Dad to a whisky tasting experience? The Scotch Whisky Experience is an exciting way to learn about the distillation process and different kinds of whisky – and it's been rated 4 star by several reviewers! One reviewer wrote: 'the palate discovery experience was my favourite part of the tour! We had to use our sense of smell to decide which whisky we would like to try.' Check out even more great distilleries and breweries around the country here.
More ideas for Father's Day: