February 2021 – What's on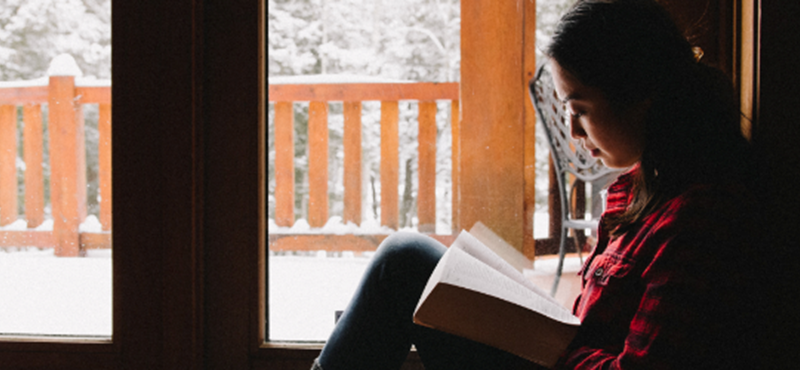 We're back with more upcoming events. It is great to see so many options out there! Don't forget to let us know any online events you have found – you can share them on the forum and let us know what you think of any that we've suggested on there too.
This blog is looking specifically at some of the events taking place in February. The events are listed in date order, and amongst other things, it covers conversations with comedians, authors and artists! Take a look…
Brighton Dome's Livestreams
Various dates in February
We were excited to see Brighton Dome's series of 'A Night In With…' livestream events taking place in February, featuring an array of popular authors and presenter Stacey Dooley:
Wednesday 3rd, 6:30pm – Nikesh Shukla, author of Brown Baby: A Memoir of Race, Family and Home
Thursday 4th, 6:30pm – Marian Keyes, author of Grown Ups
Sunday 7th, 6:30pm – Julia Quinn, author of the Bridgerton book series
Friday 12th, 6:30pm – presenter Stacey Dooley
Wednesday 17th, 6:30pm – Raven Smith, author of Trivial Pursuits 
Friday 26th, 6:30pm – Kiley Reid, author of Such A Fun Age
Tickets for each event start at £10 and the events will be available to view up to 7 days after the event has ended. Find out more about each of these events and how to book on the Brighton Dome website.
Leicester Comedy Festival
Wednesday 3rd – Friday 21st February
The 2021 line up includes interviews and live streams well known comedians like Al Murray, Felicity Ward, Ed Bryne, Zoe Lyons and Iain Stirling. So look out for podcasts and buy tickets to watch the online shows. Given the current situation, Leicester Comedy Festival has a sliding scale ticket price for this year's online events. You can choose to pay £5, £10 or £20 for each event. Find out more on the Leicester Comedy Festival website!
They also run the UK Kids' Comedy Festival which takes place at the same time and includes the free school's out comedy club with Philip Simon, on at 3:30pm each day between 5th and 21st February. Visit the dedicated UK Kids' Comedy Festival website for more.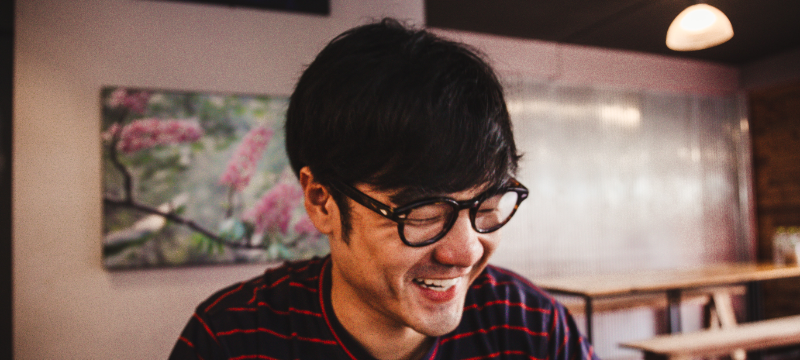 Image of: Someone laughing in their house.
Hidden/revealed at The British Museum
Friday 5th February 11:00am – 7:00pm
Disabled artists re-examine the Museum's collection and exhibition programme across 4 events, all free and with live captioning from Stagetext:
11:00am – What Athena saw when Tiresias looked: Greek myth and contemporary poetry 
Poet, performer and theatre maker Ellen Renton reimagines stories of Athena and Tiresias and examines themes of blindness in Greek mythology with Dr Jane Draycott.
1:00pm – In the Shadow of the Midnight Sun 
British Museum curator Dr Peter Loovers joins artist and film director Juan delGado, and Syrian-Swedish writer Khaled Alesmael as they discuss their creative documentary, In the Shadow of the Midnight Sun. The talk will be followed by a screening of an excerpt of In the Shadow of the Midnight Sun.
Poet, playwright and performance artist Chanje Kunda introduces her short film, Kintsugi Gold. She is joined by Japanese Kintsugi artist Iku Nishikawa.
6:00pm – Scored in Silence
London-based Deaf Japanese performance artist, choreographer and British Sign Language (BSL) art guide Chisato Minamimura will present an artist talk and excerpt of her solo show, Scored in Silence. Scored in Silence unpacks the hidden perspectives of Deaf people who survived the horrors of the atomic bomb atrocity in Japan in 1945. This event includes BSL interpretation.
Find out more about each of the events and book your ticket from The British Museum's website.
Cumbria Dark Skies Festival 
Friday 5th – Sunday 21st February
We like the sound of this festival that explores the wonders of the night sky. There are lots of events to choose from. What about joining Dr Martin Kitching for Creatures of the Night at 7pm on Saturday 13 February for an insight into some of the Cumbrian nocturnal wildlife? Tickets for this event cost just £3.50. Browse all the events on Friends of the Lake District's website.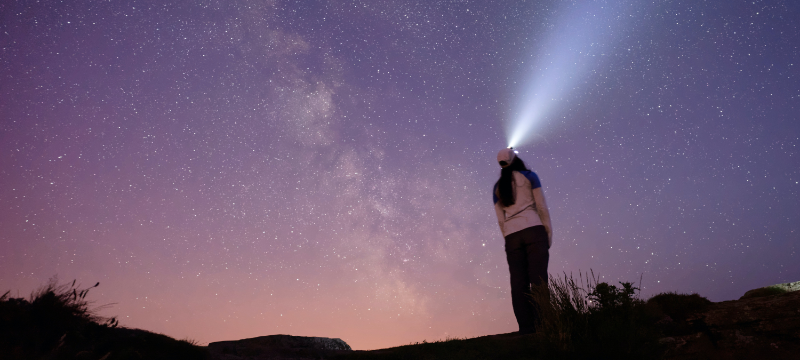 Image of: Someone looking up at the stars in the night sky.
Glasgow Film Festival
Wednesday 24th February – Sunday 7th March
This year the Glasgow Film Festival will be streamed on Glasgow Film At Home, a new online streaming platform. It is free to join and you only pay for the films that you want to watch. The film festival titles are priced at £9.99 each. The programme contains 6 World premieres, 2 European premieres and 49 UK premieres. You'll see that some of the films have subtitle and captioning options. Check this page for Glasgow Film Festival access information.
We hope you enjoyed our round up of February events. Are you looking forward to any online events taking place in March and April? Let us know and they could be featured in our next what's on blogs!
Find and share more things to do online on the Euan's Guide Forum.
| | |
| --- | --- |
| | Written by Abby Richards, Communications Manager |