Fitness activities to try this year - Accessible gyms and sports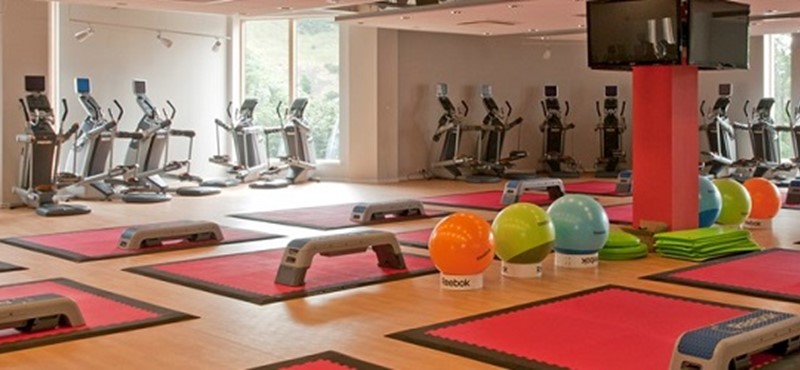 Keeping fit can be a challenge, especially if you're unsure whether your local gym or sport clubs are accessible to you. Luckily, many Euan's Guide reviewers have been keeping active and have shared their experiences with us; so we've put together a selection of fun, accessible things for you to shake up your fitness routine in 2016!
Grab your gym buddy
Going to the gym can be daunting, but you won't know if it's for you unless you try! Pleasance Sport Complex and Gym in Edinburgh has a 5 star review for being a 'sporting spot with great access'. One reviewer told us:
'Several of the pieces of equipment have hi-vis markings, and the climbing centre has a sling to help wheelchair users to experience the climbing room'.
Northwich Memorial Court is another leisure complex with a 5 star review. A reviewer wrote, 'most facilities are all on ground level, with wheelchair access to the front and the back of the fitness centre'.
Try out tennis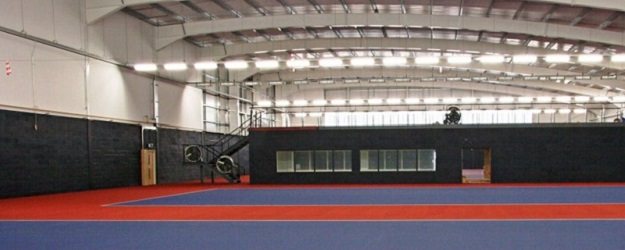 Grab a pair of shorts and a racket; everybody will be talking tennis by the time summer comes round, so now's the time to get your skills up! Newlands Lawn Tennis Club in Glasgow has been given 4.5 stars by one reviewer who said, 'staff have had disability awareness training and actively promote disability tennis through posters and leaflets throughout the venue'. There is level access into the building and four accessible parking spaces directly outside. That's definitely an ace!
Find your golfing groove
Think you could be handy with a golf club? Golfing is a good way to exercise and unwind, whether you're outdoors in the fresh air or indoors practising your best shot. Mearns Castle Golf Academy in Newton Mearns has a 3.5 star review for good access. One reviewer used the Academy's paragolfer and said they would definitely return to use it again.
Western Gailes Golf Club in Irvine is another golfing location worth a visit as it received a 5 star review from one reviewer who told us it's a place to 'play the 19th in a wheelchair'.
Take a dip in the pool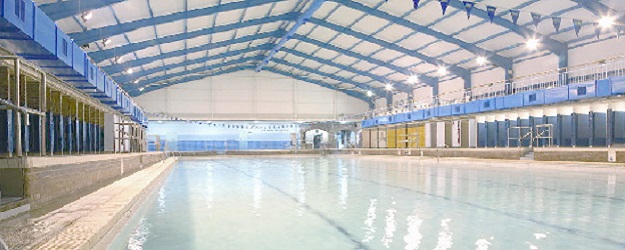 If you want to increase your fitness and de-stress at the same time, swimming could be the activity for you. Warrender Swim Centre in Edinburgh is a refurbished Victorian pool that has a 4.5 star review for disabled access. The pool has a hearing loop system fitted at the reception, and one reviewer told us:
'The centre offers disabled parking, a ramp up to the main door, a lift to the swim area, accessible toilets and a hoist into the lovely 29 deg C water'.
Yearsley Pool in York has also proved popular with reviewers. One reviewer gave the swimming pool 4 stars saying, 'a manual hoist is situated pool side for access in and out of the pool, as well as easy access stairs with four steps leading into the shallow end of the pool'.
Dare to dance?
Having fun is a great way to keep fit, as you'll want to keep going! Dancing is a fun activity that can help you exercise, learn a new skill, and meet new people. Dancebase in Edinburgh has 5 stars overall for disabled access with one reviewer saying, 'Here the combination of good physical access with staff awareness came together to make a memorable experience' Another reviewer told us that Dancebase include a video on their website that shows viewers how to get 'Danceable'.
Look out for Wheelchair Dance Sport Association (WDSA) classes and taster sessions up and down the UK year round too.
Become a water sports legend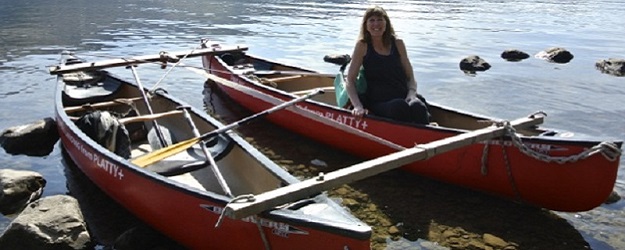 You can have lots of fun outdoors on lakes, rivers and in the sea with all kinds of water sports. Just slip on a life jacket and grab your paddles! Platty+ in Cumbria is a water sports centre that offers a variety of different experiences including kayaking, canoeing or even a shot in a Viking longboat if you're up for it. Platty+ received a 5 star review for great staff and good access. One reviewer told us, 'two canoes were securely rafted together so that it was impossible to tip the canoes'.
In Northern Ireland, Belfast Lough Sailability offers visitors the opportunity to take to the water and experience sailing in a safe, fun environment. One reviewer gave Belfast Lough Sailability 5 stars saying, 'access extends beyond ramps and toilet facilities to the very real practicalities of getting people with a variety of needs onto boats'.
Where do you like to go to keep fit? Tell us about it in a review!