Fringe Interview - Laughter is the Worst Medicine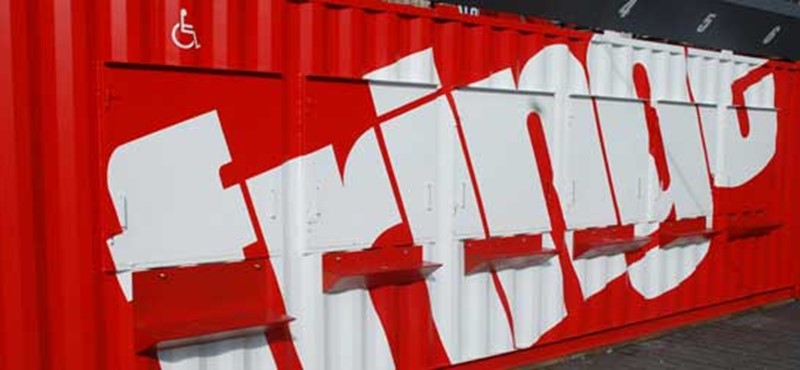 Lost Voice Guy is a stand-up comic with a difference. He can't speak. He is currently at the Fringe with his show 'Laughter Is the Worst Medicine'. The show is about the funny side of being stuck in hospital in the middle of last year's Fringe and what it's like to be stand-up comedian. The humour is dark in places, with the destruction of a beloved children's book at one point, but Lost Voice Guy's personality makes his act very likeable. Conclusion - definitely worth seeing!
What is your show about?
It's basically about my experience at last year's festival where I ended up in hospital with pneumonia after two weeks. So it is mostly about the funny side of being stuck in hospital. At the time it wasn't very funny but I've managed to find the funny side since.
How would you describe your show? Is it all stand-up?
Yes, it is mostly stand-up although I do use a bit of multi-media just because it is easy to incorporate when I use an iPad.
Do you interact with the audience during the show?

I have a bit of banter with the audience at the start because I think it relaxes us all a bit.
Do you think the Fringe has changed over that time?
I would say so, yes, but maybe that is just because I look at it differently now. It think it is bigger and it seems more diverse.
Do you still enjoy watching stand-up or does it just seem like work?
I still enjoy watch it but I think I watch it slightly differently now. I tend to look at how a comic has written something more closely or I look at how they have put on the performance more.
You also have a full-time job, what do your colleagues think of your standup?
They have been very supportive for which I am grateful. For example, they have allowed me to cut my hours to make it easier for me to get to gigs. I hope they find me funny as well!
What are your plans for the future? Do you think you will do comedy full-time?
I would like to think I could do one day, but that is probably a while away yet. I'm just happy to keep working away at it and see where it takes me.
Do you ever get hecklers in your shows?
I'm still waiting for someone to heckle me. I'm not sure how the rest of the audience would react but I have some comebacks ready just in case.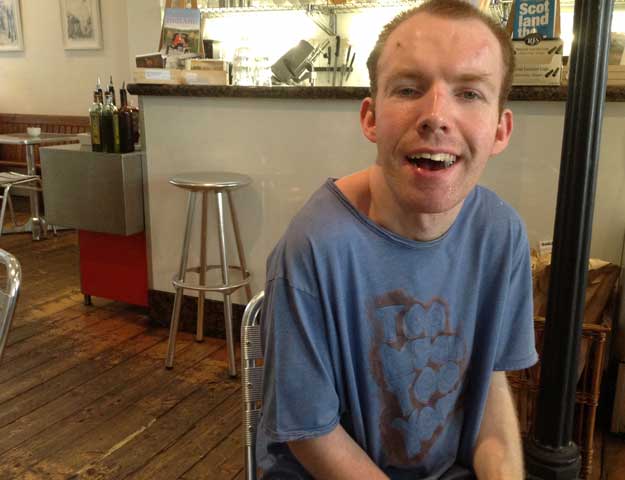 Do you consider if a venue is accessible when booking your gigs?
It is nice when it is but I rarely find comedy clubs that are very accessible. Obviously I would find it easier if they were accessible. Quite a lot of them seem to be upstairs or in a basement. I just have to struggle really.
Have you found Euan's Guide useful?
Yes, I found places that I wasn't aware of. To be honest, I love Edinburgh but it is awful for accessibility so it was a useful resource.
Did you want to be a comic when you were at school?
Not really, I loved to write, so all I wanted to be was a journalist. Thankfully I had a great English teacher who encouraged me to follow my dreams. He really pushed me to do my best.
What has been your funniest experience at the Fringe?
I think the funniest moments are always the ones you least expect, so I've seen a lot of funny and weird stuff on the Royal Mile.
You can see 'Laughter Is the Worst Medicine' at the Fringe from the 12th to the 24th of August.
Locations: Edinburgh