Garry Robson: On the circus, storytelling and a talking pig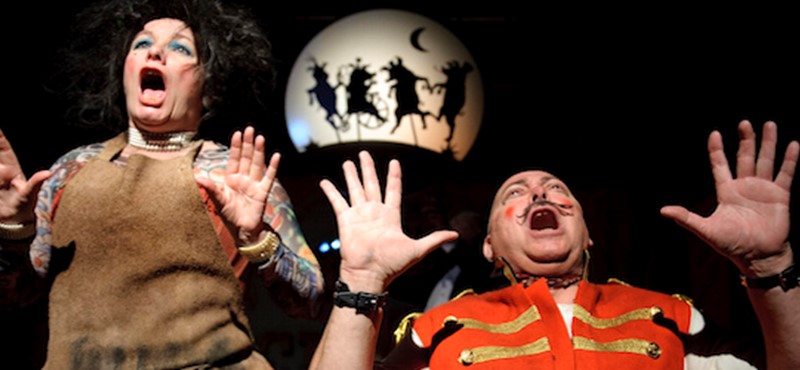 Fringe Feature: Theatre
We met up with artistic director, Garry Robson, at the Edinburgh Festival Fringe this year where an Edward Gorey poem is being brought to life in the deaf-friendly musical, 'Edmund the Learned Pig'. The performance features a broken down circus and a witty, out-of-the-ordinary pig who somehow manages to steal the show.
Was the circus something that you enjoyed growing up?
Yes, very much so! I love the circus. You don't see it so much nowadays, but I loved the small-scale circuses. So you would buy your ticket off a lady and then the next time you saw her she was dangling from the high wire! I love that everybody does everything.
What is your favourite kind of circus performance?
It has to be the trapeze or the high wire!
The show is based on an unpublished poem by Edward Gorey. Do you think this story works better as a theatre production than it does as a poem?
Well, it's such a great story that it works in all sorts of ways. We first picked it up as a song called 'The Learned Pig' by the Tiger Lillies on the album, 'The Gorey End'. We then approached them, and Martyn Jaques came to write the music and songs for 'Edmund the Learned Pig' which is how it all came about really.
The show uses deaf storytelling techniques – what makes a really good storyteller? How do they bring the story alive?
It's a mixture of things. Visual work especially because it's really important to not just tell the story through speech or sign, but also using strong images. A good storyteller has to be engaging. A lot of productions use this concept called the fourth wall (an imaginary wall at the front of the stage which audiences see the action through), but we're more about drawing the audience in.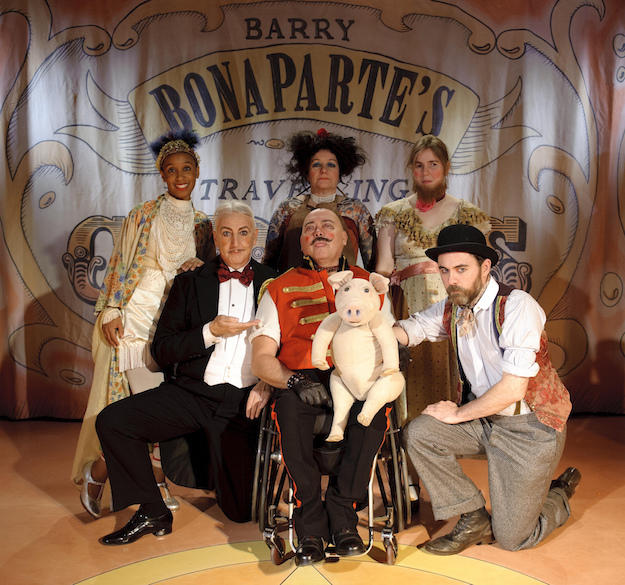 What do you think audiences remember most about the show?
Oh the pig. Sadly us humans pale in significance compared to Edmund! He is a witty raconteur with a terrible ego (but don't tell anybody that!). He's a nightmare to work with, he's the star of the show and he knows it.
What does an artistic director do exactly?
The job involves coming up with ideas, then developing them before moving on to write or direct them. My favourite part of the job is finding ideas and then seeing them come to life.
You are also in charge of Fittings Multimedia Arts and have lots of projects listed. You must be very busy, but you dedicate time and resources to creative education for children. How important is this to you?
It's vital really. For me, it's particularly important for deaf and disabled children because the truth is they get fairly raw deals in the arts as many things are still not accessible. We need to nurture and foster their talents. Find out more about Fittings Multimedia Arts educational resources here.
'Edmund the Learned Pig' will be running from August 24th-30th in Summerhall (Venue 26) at 11.20am. All performances are audio described.
The show will also be performed in the Norwich Playhouse on Monday 14th September and in the Arena Theatre in Wolverhampton on October 1st and 2nd.