Get in the loop - Top attractions for hearing impaired visitors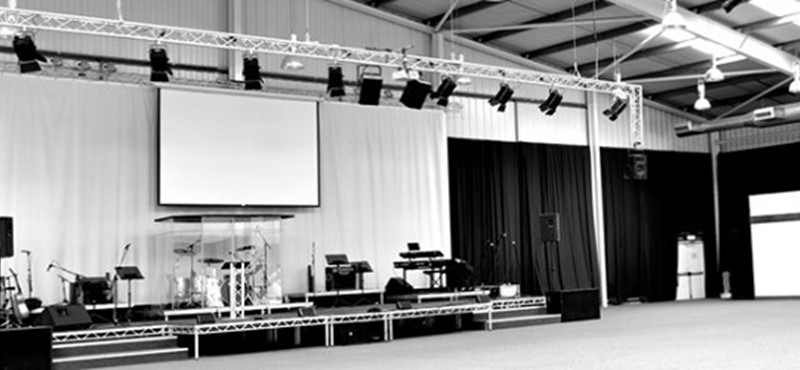 Great conversation, good music, incredible speeches, inspirational lectures, helpful advice…there's a lot to be heard; but around six million adults in the UK are living with hearing loss or impairment and have a very different listening experience from those with full hearing capacity. That's why this week is dedicated to Hearing Loop Awareness, and volunteers across the country are working with Hearing Link on a mission to 'loop the UK'.
What is a hearing loop?
Chances are, if you're hearing impaired you are already very familiar with this kind of sound system. If not, you may have seen the T and ear symbol at reception desks in public spaces where you live. This symbol indicates that a hearing loop system is in place, and it lets hearing impaired visitors know that they can switch their hearing aid to 'T' to inconspicuously experience a higher clarity of sound. The technology is surprisingly simple too! All that's needed is a microphone, an induction loop amplifier and the loop cable which can either be installed right around a room, or into a desk such as at a reception or retail point.
You can find places to go with hearing loops on Euan's Guide by selecting 'induction loop' on the left hand filter when searching for venues. Here are some of our top picks with excellent hearing loop systems:
1. Chichester Festival Theatre
'Their loop system is fantastic, it meant I could hear every word, including the singing which is usually masked by the volume of the musical accompaniment. A most enjoyable show'.
Experience the full performance at Chichester Festival Theatre by switching you hearing aid to 'T' before the show starts. One reviewer gave this venue 4.5 stars for excellent staff and a very effective hearing loop system. That definitely deserves a round of applause!
'A great place to enjoy exploring as well as a welcome coffee stop. It's a great example of what can be done to include everybody.'
Hear what's going on at the Scottish Parliament where there are hearing loops installed in main locations including the visitor information desk, committee rooms, the Debating Chamber, and crèche to name but a few. Don't worry about remembering all this though, because the locations of these loops are clearly signposted throughout the building. On a tour? That's not an issue either as the Scottish Parliament will provide portable hearing loops for areas not covered by a fixed system. We'll vote for that!
3. Eden Project
'That they have thought about accessibility from the outset is evident – it hasn't been bodged in as an afterthought.'
Get clear information at Eden Project ticketing booths and in the Visitor Centre with their fitted hearing loops. If you're looking to order a taxi or make a phone call, don't forget that there are accessible telephones fitted with hearing loops around this attraction! Wonder who planted that idea?
4. Cutty Sark
'The staff can only be described as fantastic for the welcome, help and information provided during my visit.'
There are no sinking feelings when you arrive at this famous tea clipper attraction as they're working hard to make it as accessible as possible! You'll be able to use hearing loops at the information and retail desks and in the Even Keel café for visitors. The people behind the attraction are now working on an access map to show the locations of these loops. Even where it's simply not possible to fit a hearing loop because of the ship's original wrought iron structure, Cutty Sark arrange BSL tours of excluded zones.
5. Tate Modern
'The Tate Modern easily earns the full five stars. With a great deal of thought being put in to making accessibility an integral part of what they do.'
Everyone defines art differently, and we think that the hearing loop systems fitted around Tate Modern information desks and the auditorium are inspirational! You'll also find hearing loops on most gallery tours.
Do you know somewhere with a fantastic loop system? If you do, please share it with us by writing a review!