Graeae - A Disabled-led Theatre Company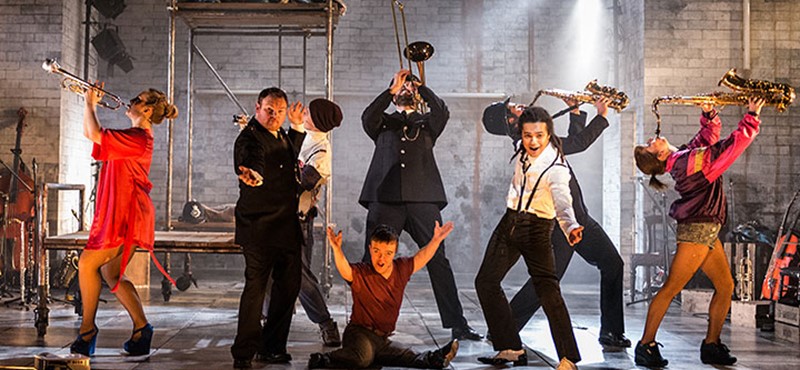 Graeae is a disabled-led theatre company which was formed over 30 years ago. We currently have our offices and rehearsal space in Hackney, East London. Our home is a beautifully accessible building, converted stables in fact, where no detail has been left to chance, including our award-winning door handles!
The company champions accessibility and provides a platform for new generations of Deaf and disabled talent through the creation of trail-blazing theatre, at home and internationally. Under the direction of Jenny Sealey, Graeae's Artistic Director (who also co-directed the London 2012 Paralympic Games Opening Ceremony), we place Deaf and disabled artists centre stage from writers, directors, actors and choreographers.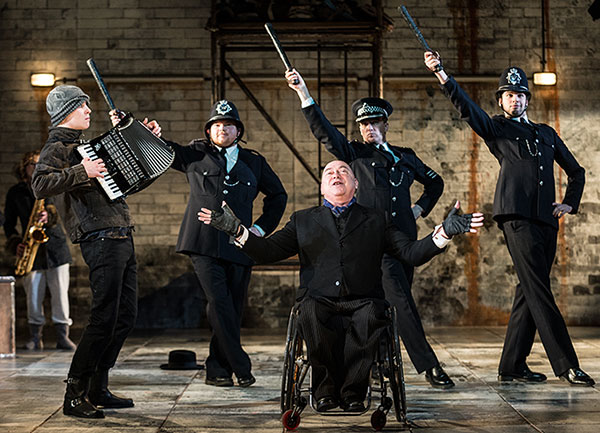 As a touring company, we visit many venues and sites around the UK and abroad, but only perform in accessible venues and spaces. This has included venues as diverse as the Hackney Empire, Ipswich Waterfront and the Queen Elizabeth Olympic Park. Our productions are just as diverse tackling classic texts, devised work and new writing. All Graeae's productions are fully accessible at each performance and this can include audio description, captioning and BSL interpretation. We also create an array of additional materials so you can enjoy a BSL synopsis, audio flyer or request something in large print. It's always great to have the venues support with this as it's vital that they are promoting our accessible marketing materials widely to the right audiences.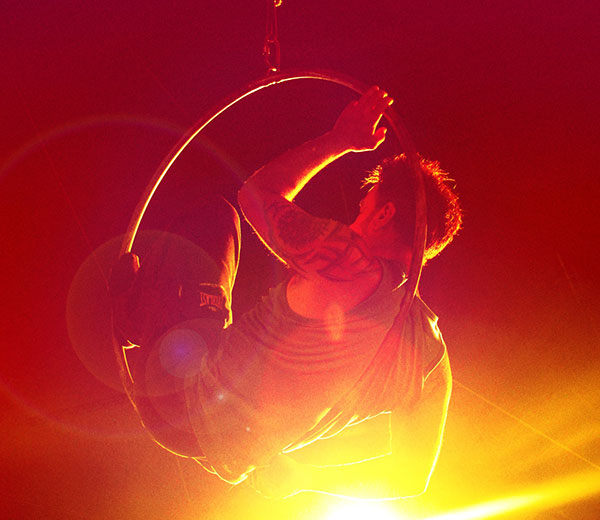 One venue which Graeae has returned to and worked with on many occasions is the New Wolsey in Ipswich. At present we are in the midst of touring The Threepenny Opera in co-production with New Wolsey, Nottingham Playhouse, Birmingham Rep and West Yorkshire Playhouse. These are all great accessible venues who also put in the time to develop new audiences. For more information on The Threepenny Opera visit:
http://www.graeae.org/productions/the-threepenny-opera/
Graeae performs in both theatres and outside spaces. For the last few years the company has been part of Greenwich+Docklands International Festival. GDIF always ensures that sites are accessible to audience members and has supported Graeae's exploration of creating accessible outdoor performances. Graeae always wants to continue to explore how signing, audio description, sound, light and film can enhance the theatrical experience. In the company's next show, Belonging, we are working across four languages; English, Portuguese, British Sign Language and Brazilian Sign Language. This will be performed in a circus tent at Roundhouse, London as part of CircusFest 2014 and Graeae make sure to discuss how this site specific venue will me made accessible and ensure there are ample wheelchair spaces available. For more information on this show visit: http://www.graeae.org/productions/belonging/
Photo credits - Patrick Baldwin