How complete is your Euan's Guide listing?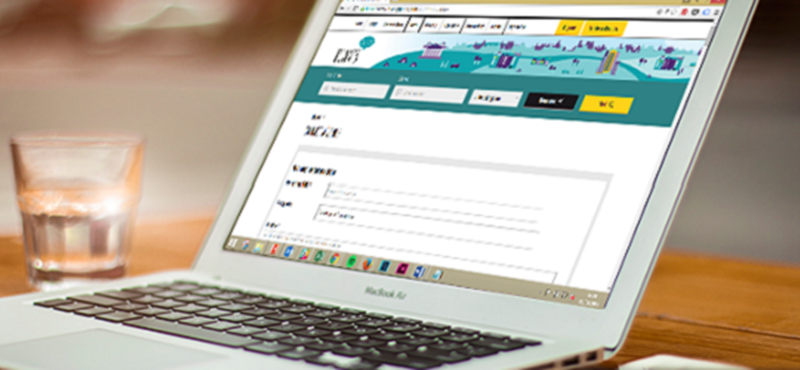 Your Euan's Guide listing is a great opportunity to be seen by new cutomers and potential visitors, so it's important to make sure you keep yours up to date and full of relevant, intersting information! If you're unsure whether you're making the most of your listing, here is our checklist of things to consider when you next log in.
Have you sent us your best images?
Old pictures can be misleading, and they won't do as good a job at representing your venue as current photos! Make sure you use large, high quality images when you list on Euan's Guide and update them if anything changes.
How attention grabbing is your profile?
After your picture (and your star rating of course!), your profile or 'Venue Description' is often the first thing that people will read about you. You have 1000 characters to show people why they should visit your venue, and you can really use this to stand out from the crowd!
Award winner?
Think of this as your very own trophy cabinet! Awards are a great way to show people that you're good at what you do; and if you have any accessibility awards – even better!
Yes, no, not sure?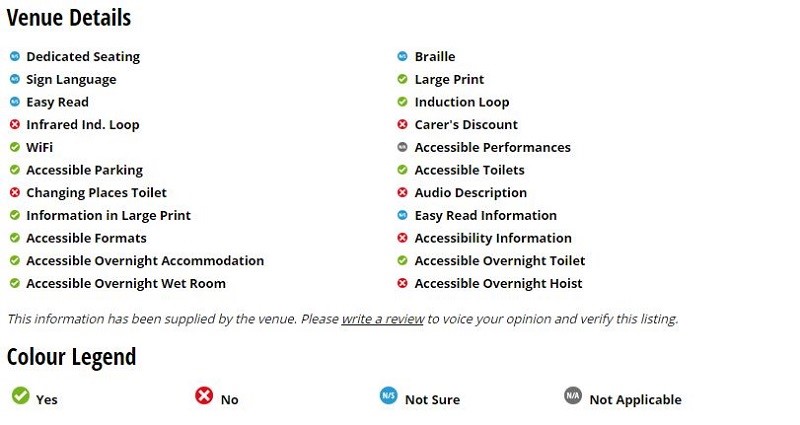 Sometimes, people are just looking for quick information. This means that your 'Venue Details' need to be correct and up to date! These are the green, red, blue and grey check circles that show at a glance what kinds of access facilities your venue has. Read these carefully, because you might be using a lot more red than you need to. A theatre isn't expected to have 'Acessible Overnight Accommodation', so you can tick 'Not Applicable' rather than 'No' – this means you will have less red checks under your listing. You don't want your venue to look less accessible than it is!
Do you have a Changing Places Toilet?
Don't keep it a secret if you have a verified Chaning Places Toilet – this is something to shout about! Make sure you let us know if you install a Changing Places facility, or simply log in and update your listing.
Already have an amazing access statement?
We want Euan's Guide to be a place where people can see access information for thousands of venues all in one place – but we also encourage all venues to have their own access guides and access statements on their websites! Link to your in-depth statement or guide that you have created so that Euan's Guide users can delve even further into your disabled access information.
Have you made a video?
Videos are a great feature to add to your listing as you can incorporate subtitles, audio description or BSL. The more accessible formats you have to get your access inforamtion across, the better!
Got an event coming up?
Don't forget to use the 'What's On' section of you Euan's Guide listing! Particularly if you have accessible performances or events coming up, Euan's Guide is a great place to spread the word.
Got any questions?
Get in touch if you have any questions about editing your listing – we'd love to help! Email us at hello@euansguide.com or call us on 0131 5105106.