International Day of Disabled Persons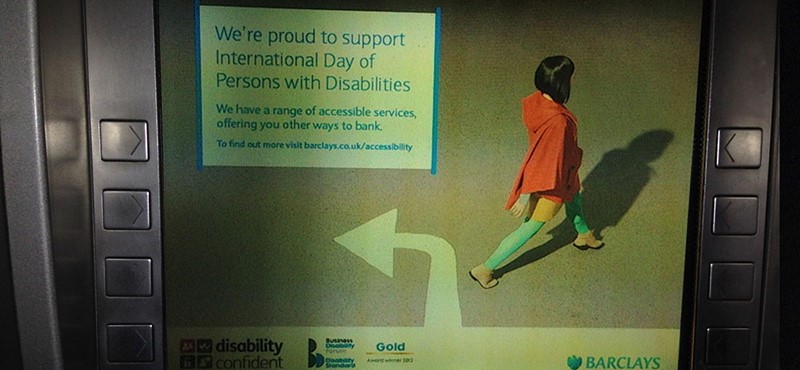 Tuesday 3rd December is the International Day of Disabled People. In 2013, this day provides an opportunity to raise the awareness of disabled people and accessibility and aims to remove all types of barriers, open doors and realise an inclusive society and development for all.
The International Day of Disabled People has been promoted by the United Nations since 1992. There is a different theme each year, previous years have focused on "Arts, Culture and Independent Living" (1998), "Making information technologies work for all" (2000), "Nothing about Us, Without Us" (2004) and "Decent Work for Persons with Disabilities" (2007). Euan's Guide is proud to support the 2013 International Day of Disabled People and its theme: "Break Barriers, Open Doors: for an inclusive society and development for all".
Why is it important? For a start you might be suprised at the number of disabled people. The world population is said to be over 7 billion (Wikipedia) and the World Report on Disability 2011 (World Health Organisation / World Bank) estimates that 15% of us are disabled people... That's over one billion people and that's why Euan's Guide has been created. The day aims to promote an understanding of issues disabled people face and support their dignity, rights and overall well being. Another aspect to the day is that it calls for inclusion of disabled people into every facet of political, social, economic and cultural life. 
One of the best examples we've seen of how to celebrate International Day of Disabled People comes from Disability North.  Disability North are a charity in the north of England who promote "Inclusion, Independence and Choice for Disabled People". This  afternoon they host a series of talks and workshops around inclusion, with the line up featuring education establishments, theatre groups, charities, the English Federation of Disability Sport and the Equality and Human Rights Commission. Their evening event will feature performances by disabled people and inclusive groups from around the region featuring song, dance, music, drama and film.
Another organisation celebrating today's IDDP are Remploy who say that it is one of the biggest days in their calendar. They are celebrating IDDP by "encouraging people to become more 'disability confident', think differently and showcase the success and abilities of disabled people." On their website they encouraging people to take a disability confidence quiz to improve disability confidence, identify any areas where they can develop skills and understanding and maximise employment opportunities for disabled people. In addition, many Remploy branches are holding events so check out your nearest location for details. 
And support for the day is even coming from the corporate sector. At the weekend one of our team spotted an advert for IDDP on their Barclays Bank cashpoint screen, pictured above. "One of our ambitions is to become the most accessible and inclusive bank for all our customers and clients." says Sir David Walker, Barclays Group Chairman. We guess supporting the International Day of Disabled People is certainly one way to do this!
Keep up to date on Twitter about the day with hashtag #iddp and don't forget to Follow us @euansguide for all the latest news.
Links to more information: