It's good to be back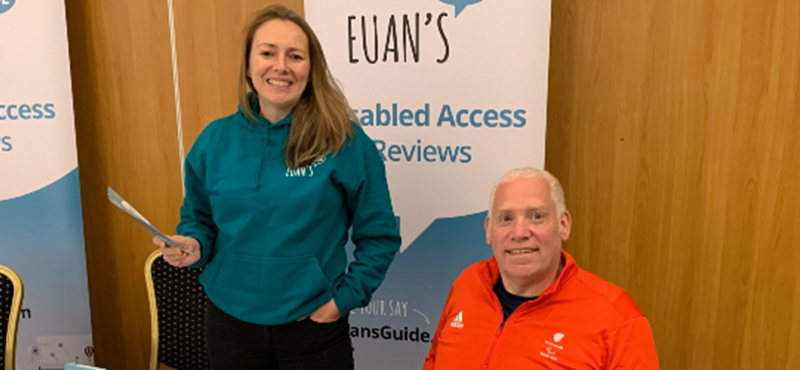 The Euan's Guide team visited a few cities for events last month. With so much of the past two years having been spent in lockdown or under strict restrictions, we really enjoyed being out and about meeting our partners and reviewers again. 
First up were the Digby Brown Head Injury Information Days in Edinburgh and Glasgow. At the events people could access vital information on physical recovery techniques, pioneering new tech, care services and hear inspirational tales from other survivors. It was also great to catch up with fellow charities and organisations involved in brain injury across Scotland. For more information please visit the Head Injury Information Director.
Pictured Euan's Guide Managing Director Antonia Lee-Bapty with Euan's Guide Ambassador and Paralympian Gary Smith. 
We were also delighted to exhibit at Motability's The Big Event at the NEC in Birmingham. Over two days we met lots of friends old and new including Billy the Motability Bear! There are further Motability events this year in Exeter, Harrogate and Edinburgh were you can learn more about what is available on the Motability Scheme and discover what you need to know for worry-free motoring. Find out more at the Motability One Big Day website.