Jo Verrent: On creativity, arts and accessibility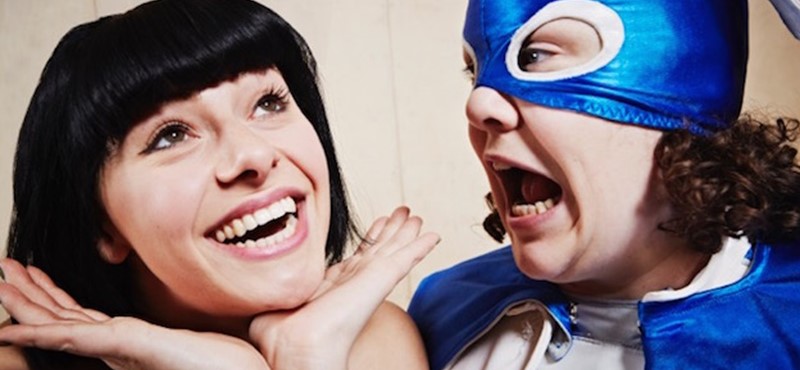 Fringe Feature: Discussion
Jo Verrent, Senior Producer at Unlimited, has a fresh perspective on disability. Jo will be holding a discussion at this year's Edinburgh Festival Fringe to talk about the benefits of disability within the arts and creative industries. We had a chat with her about her Fringe event, 'Disability – A Creative Advantage' earlier this month.
In a sentence, what do you hope to achieve from holding this discussion?
'Disability - A Creative Advantage' is a chance for us to turn the tables, to look at disability
through a different lens. What would happen if the cultural sector didn't see disability as a
problem or as barrier to creating work, but instead looked at it as a positive creative influence?
What was your inspiration for creating this event? Were you inspired by a particular show or artist?
The idea is based on having looked at the work of many disabled artists over the last 20 years, including those supported by Unlimited. We'll have some on the panel for the discussion too – Jess Thom from 'Touretteshero' and Richard Butchins, who has an installation in our exhibition at Summerhall.
Jess's work is all about turning tables on the way Tourettes is usually perceived. She embraces her condition, relishing its spontaneous creativity and has pretty much turned this into an artform within 'Backstage in Biscuit Land', the piece she as set up at the Fringe this year. Richard's demonstration of creative advantage is more subtle. His installation, '231 Things about You', focuses on the incredible creative potential of disability, and also how in our society we still so often fail to acknowledge, support and value it.
Can you tell me what you think are some benefits that disability brings to creativity?
It brings a fresh perspective, a new way of framing the world. It involves more people, and more diverse people. We keep being told that the arts need to reach out to new audiences, and this is a direct way to widen the audiences that work can reach – what's not to like? It can also solve so called 'problems' – disabled people are hugely experienced problem solvers. Thinking outside the box is what many of us are used to on a daily basis just to navigate our lives, so when we bring that to a creative arena the impact is huge.
What makes the Fringe festival a good place to hold 'Disability – A Creative Advantage'?
The Fringe is the biggest arts festival in the world, so it's a great place to push out the message that involving disabled people isn't just a boring legal requirement, but can be a creative spur to artform development.
Are you seeing a positive improvement at this year's Fringe for accessibility, for both performers and audiences?
Things are improving for sure, it's just that progress is so painfully slow. There are more shows by disabled artists and more events have access features such as BSL interpretation, captioning, audio description, or relaxed options – but it's still a drop in the ocean. The concepts of access and inclusion are just not considered by most promoters, even though they can offer an artistic fusion, where excellence and access can both excel.
An hour is not a long time – will the discussion continue, either online via social media or at other events?
I hope so! We'll certainly report back. If people are interested in feeding into the discussion, before or after, why not send us a tweet (@weareunltd) or email us (joverrent@weareunlimited.org.uk)? 
'Disability – A Creative Advantage' is happening at the Edinburgh Festival Fringe on Wednesday 26th August at 11am in Fringe Central (Venue 2).