Keara's Guide To Edinburgh
This week we are very pleased to have a guest blog by Keara Murphy. Keara has been performing stand up since 1998 and has produced seven solo shows for the Edinburgh Fringe. 
When I look for a venue to run an event I always consider if there is wheelchair access or not. My mother uses a wheelchair, I worked with wheelchair user students at Telford college many of whom loved comedy but couldn't find anywhere accessible for them to go and see some live. Also I ran comedy workshops for a while and there was a talented, smart, funny young man who wanted to take the course but the venue I was using at the time didn't have wheelchair access and we would not have been able to get him on the stage to perform for his showcase. It was bloody annoying. Happily, my brand new night, Keara's Comedy, Cocktail & Cabaret Club, does have wheelchair access so everyone is welcome. Yay!  Just don't heckle or you will be treated exactly the same as everyone else! You have been warned! Are you up for it?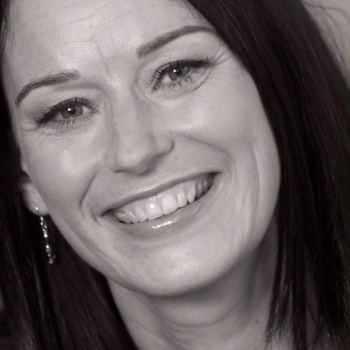 So here are my My Top Five Cool Accessible Places in Edinburgh For…
THEATRE: The Royal Lyceum Theatre is my favoutite theatre in Edinburgh, it is just so damn beautiful. And it is even more beautiful this month since one of my favourite classic plays from one of my favourite comedy playwright is on there: Noel Coward's Private Lives. A Handy Tip: If you're thinking of getting divorced and remarrying someone better, think long and hard about it, maybe – just maybe - it really is better the Devil you know… http://www.lyceum.org.uk/your-visit/accessibility/ I'm going on Thursday night with a friend. Are you coming? 
COMEDY: The Angels Share Hotel has good access to the bar, the hotel rooms and to the Speakeasy Basement Bar, The Devil's Cut, where my Comedy, Cocktail & Cabaret Club runs every month or so. The next show is on the 1st March at 7.30pm. Full information for the hotel accessibility: http://www.laterooms.com/en/hotel-facilities/92819_the-hudson-hotel-edinburgh.aspx Full information for Keara's Comedy, Cocktail & Cabaret Club: http://www.edinburghguide.com/events/2014-03-01/14213-kearascomedycocktailcabaretclub Book tickets here: www.KearaMrphy.com/Cabaret Just let me know if you want to come and I will look out for you and look after you. Personally! Then may take your email address and stalk you! You have been warned!
DRINKING: Harvey Nichols has a lift right up to the rooftop bar where you can drink champagne in style overlooking the rooftops of the city and with amazing views of the castle and Fife. Fife is best viewed from this vantage point, actually. Details here: http://www.conference-leeds.com/Conference-venues/Harvey+Nichols+%26+Co%5CFourth+Floor+Caf%E9+%26+Bar/90
MORE DRINKING: If you have champagne tastes but beer money, The Alexander Graham Bell is fully accessible and does a not bad pint for £3 – THREE QUID!! Why are you waiting? http://www.edinburghspotlight.com/2010/06/news-alexander-graham-bell-george-street/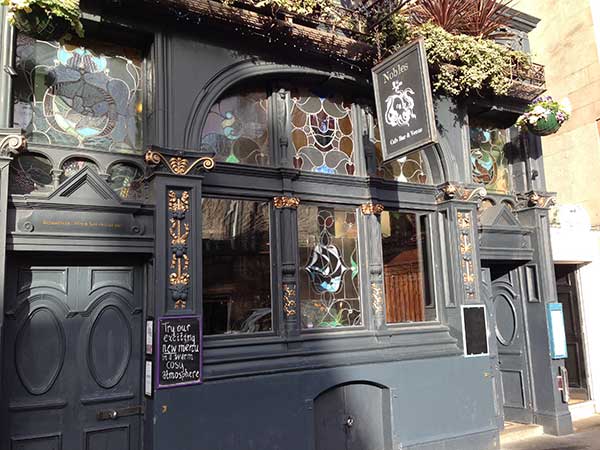 MUSIC: Nobles Bar: Well, I'm a Leither and if you're not spending any time in some of Leith's finest bars, you're not really living. Not only is Nobles very, very pretty it is also very accessible to wheelchair users, with big doors, loos on the level, a very lovely food menu, all the papers and regular FREE live music See here: http://www.noblesbarleith.co.uk/ I may see you there. Do say 'Hello!'  
Locations: Edinburgh