Let's enjoy the Nevis Range this winter, it's stepping up its access game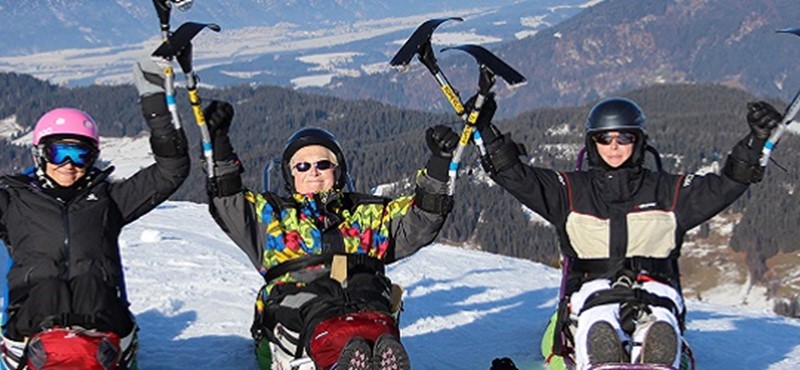 With a co-founder who has tried sit-skiing and Ambassadors who have been giving it a go in Glasgow, you can imagine our excitement when we heard the news that Nevis Range is partnering with Disability Snowsport UK (DSUK) this winter. The highest part of the UK is about to get a whole lot more accessible which is great news for disabled skiers and snowboarders and those who've always wanted to hit the slopes.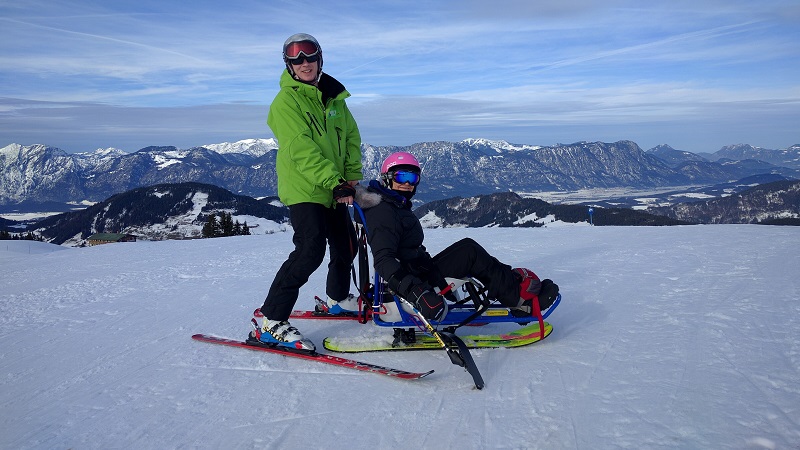 So, what does this partnership mean? For winter 2018/19, there will be a greater choice of specialist equipment available for hire at the snowsports destination as well as more opportunities to learn with a DSUK qualified instructor.
Nikki Stafford, Marketing Manager at Nevis Range Mountain Experience, said: "We are really excited about our partnership with Disability Snowsports UK for this coming winter. Partnering with DSUK means that our mountain will become even more accessible to all abilities and at an affordable price. The partnership will also enable us to provide a training facility for para athletes, as well providing the facilities and equipment to develop the skills of up and coming para athletes. Snow has already started falling on the mountain and we can't wait for the season to begin."
The Nevis Range gondola system is Britain's only mountain gondola, and it's been reviewed on Euan's Guide. Accommodating wheelchairs up to 60cm wide and 119cm long, the carriages can be a bit of a tight squeeze, so it's a good idea to check dimensions before you plan your ascent. There is one wheelchair available to borrow if required, and the carriages will be stopped to allow you to board.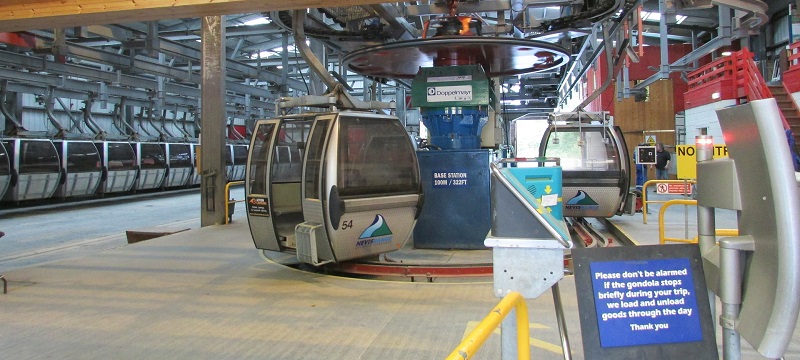 Mark Kelvin, CEO of Disability Snowsport UK, said: "We're so excited to partner with Nevis Range in making skiing and snowboarding accessible to disabled people. We're looking forward to working with local accommodation providers in order to package specialised short-breaks so that disabled skiers and snowboarders can experience the thrill and exhilaration of snowsport at one of the UK's finest mountain resorts. This is a fantastic addition to our current adaptive snowsport schools at dry slopes and indoor snow centres throughout the UK, and a great opportunity to try out a mountain resort before joining us on one of our trips abroad."
Have you always wanted to give sit-skiing a go? Let us know if you try the Nevis Range this winter and add your reviews to Euan's Guide! Write a review >>