Let's talk toilets - World Toilet Day 19th November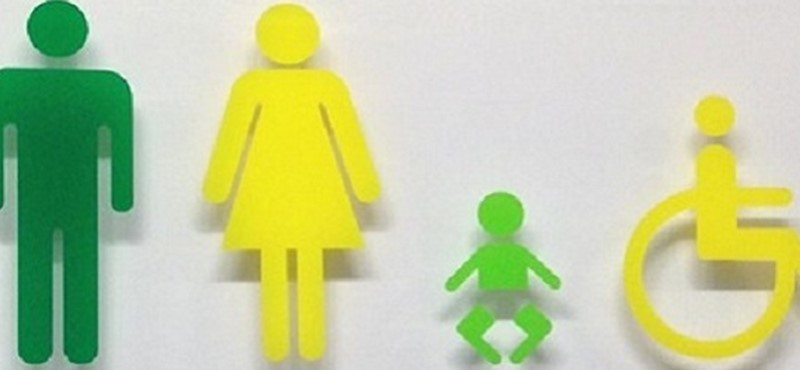 Don't laugh – it's no joke; World Toilet Day is an awareness campaign started by the charity Water Aid to alert people to the fact that one in three people around the world still do not have access to a safe and private toilet. Water Aid know that talking about toilets isn't always easy, and so this year they're using comedy to help people overcome their embarrassment and take action to ensure everyone everywhere has toilets by the year 2030. Yet even where there are toilets it can be difficult for disabled people to access them. That's why we're bringing accessible toilets into the discussion on the 19th November.
Why do we need accessible toilets? Let's be frank.
Have you ever asked the question, why do we need accessible toilets? Thinking about the answer to this seemingly obvious question can help you to make your facilities as accessible as possible. The function of an accessible toilet is designed to enable disabled people to have quick access to facilities that may differ from regular public toilets in size, layout, or equipment for example. Everybody is different however, and a toilet that is accessible to one person may not be to another.
Tapping in to great toilets
The still-taboo subject of toilets means that many people don't understand how an accessible toilet should function. We've put together seven handy tips to ensure you're offering your visitors the best amenities possible!

1. Check what's needed
If you're lucky enough to have a large space and are designing a toilet facility from scratch, be sure to allow as much room as possible for users and their carers to move around. While there are recommended guidelines for accessible toilet sizes and dimensions, it's always good to exceed these if you can, as people often need more space to manoeuvre than you think. Remember to also think about the position of your door; will it open outwards? Is it a sliding door? The best accessible toilets don't open up into a public space as sometimes carers will need to leave the toilet whilst somebody is still in there.
Always remember to think about how people will use your facility. For example, when a wheelchair-user washes their hands and the paper towels are positioned on the opposite wall from the sink, they have to use wet hands to move their wheelchair elsewhere. So think your toilet through one step at a time to keep things flowing smoothly! This goes for light switch, sink and mirror heights as well.
2. Be toilet proud
A well-maintained toilet is the best kind, so avoid using accessible toilets as storage cupboards and check on the cleanliness regularly. Highchairs and cleaning products should have a designated storage space elsewhere, and also check that there are no obstructions to the entrance of the loo such as furniture or potted plants. Look out for water spilled on the floor as well as this can be a dangerous slip hazard for visitors. Finally, don't be afraid to get creative just because it is an accessible toilet; some bright colours on the walls or tasteful grab rails can make the facility feel a lot more comfortable and looked after.
3. Get to know your toilet
Yes, really! It always helps to have dimensions and measurements of your facilities to hand in case somebody contacts you with an enquiry. While it's great to tell people that you have an accessible toilet, this information isn't as helpful as you might think. Like people, wheelchairs come in different shapes and sizes, therefore not everyone will be able to fit comfortably into a room that meets the minimum dimensions. All of a sudden, you no longer have a wheelchair accessible toilet. In this scenario, a well-informed member of staff is the most accessible feature you have. By being able to tell potential customers the dimensions of your toilet, you are helping them to decide whether or not the facilities on your premises meet their needs before they choose to visit.
4. Attach a red cord card – it's free!
We love our red cord cards! They are a handy tool that come at no extra cost to you; simply request your card and when it arrives easily attach it to your emergency red cord. The purpose of a red cord card is to ensure that nobody ties the cords out of the reach of disabled people. When this happens, it prevents somebody calling for help in the event that they need it. This is one simple feature you don't want to leave out, so request a red cord card here! Don't forget to test your emergency alarm system on a regular basis as well.
5. Find out what a radar key is
It sounds like something out of a spaceship, but really these magic-like keys are large and silver and there are most likely over a million of them in use around the UK today. These keys exist to give disabled people quick access to locked toilets without having to ask a member of staff for a key beforehand. But why do they have to be locked in the first place? Sadly, lots of people misuse toilet facilities that are designed with disabled people in mind, and sometimes they are used for inappropriate activity as accessible toilets are often more likely to be unoccupied compared to regular public toilets. By keeping your toilet locked with the RADAR system, patrons will not have to go in search of a key and your venue will benefit from having an accessible loo that can easily be used by people who need them.
6. Is it easy to find?
When you've got to go, you've got to go; and there's nothing worse than not being able to find where the toilet is. The panic begins to build, and your experience of the premises you are on is lowered. Avoid this calamity by having clear signage to your visitor toilets. Position signs at different heights so that they will be visible from various points of the room, either up close or far away. Remember that signs positioned lower on the wall are easier to read by wheelchair users.
Don't forget to set out a clear pathway to your accessible toilet. Many of our reviewers complain that while everything about a venue was fantastic, their experience was let down by furniture obstructing the route to the toilets. 

7. Attract more customers
Larger venues with high footfall should consider installing a Changing Places toilet in addition to standard accessible toilets. A Changing Places toilet is a fully accessible toilet with additional specialist equipment including a hoist, a changing bench, a privacy screen, a peninsular toilet and space for up to two carers. Having a facility such as this will open your venue up to nearly a quarter of a million more people and their family and friends in the UK. Read more about Changing Places toilets here.
What will you do?
Can you make one small change to your accessible toilet for World Toilet Day? Share your upgrades and fixes with us @EuansGuide using the #WorldToiletDay or #ItsNoJoke. Don't forget, if you've got a red cord card on display Tweet it to us with #RedCordCard!