London Underground Maps for Colourblindness and Other Vision Impairments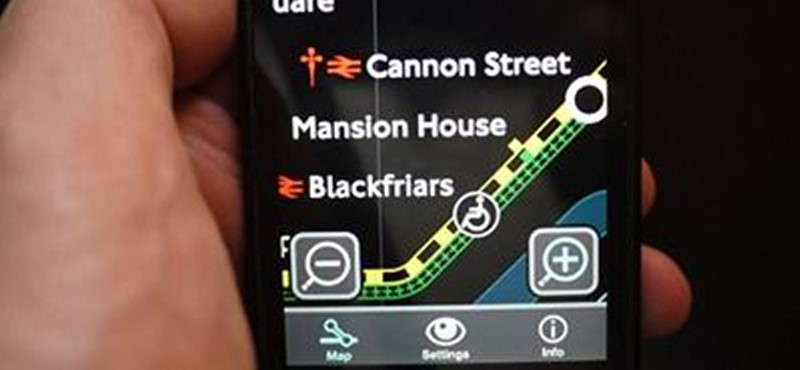 A smartphone app to improve the accessibility of London's transport information has been awarded best tourism app and best small studio at the Design100 app awards.
The app was developed in response to colourblind traveller's complaints about difficulty using the London Underground map. A black and white map already exists, but it was a left-over from before colour printing was cheaply available, so is not designed to suit the needs of colourblind travellers.
After extensive licencing negotiations to be able to modify the iconic map, an alternative design was produced that combines both colour and pattern, to avoid confusion between lines while retaining the quick recognition that colour allows, for those colours that can be seen.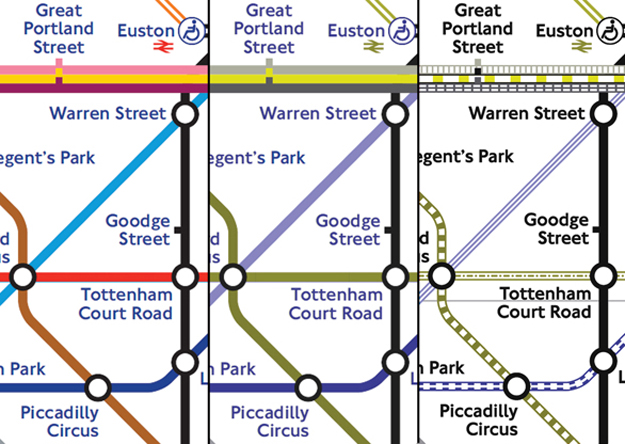 Tube map viewed with full vision Vs red-green colourblindness, and again with patterns added
As it is a digital map in an app, it was also possible to make use of previous experience developing video magnifier software to provide alternative map designs for other types of vision impairment, e.g. yellow on blue background for cataracts.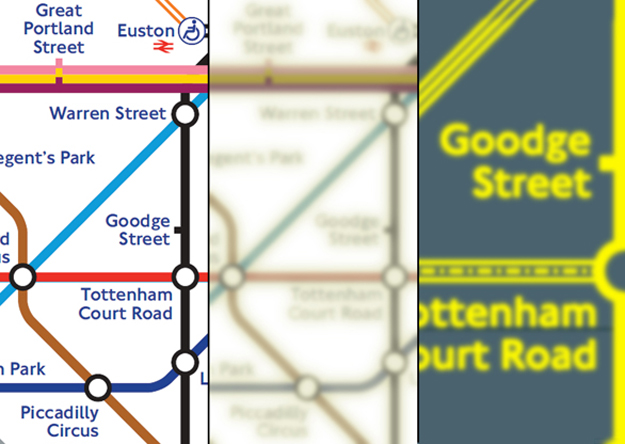 Tube map viewed with full vision Vs cataracts, and again with custom colours and high zoom
Again for other types of vision impairment there is also a choice of font size, and an extremely high level of zoom.
When designing assistive technology it is critical to avoid designing for a specific impairment, and instead design for people who have that impairment. So as mild-moderate vision impairment is often age related so often goes hand in hand with mild-moderate motor and cognitive impairment, the app uses a simple straightforward well sized interface, with clear literal iconography, and no reliance on complex multi-touch gestures.
Before the Design100 awards the app also won TFL's accessible app award. This award carried a cash prize, so this money was used to pay for some of the development costs, allowing the app to be made available as a completely free download – no download cost and no advertising cluttering the screen.
Colourblind Tube Map was developed as a collaboration between 232 Studios and Ian Hamilton, and available for both iOS and Android phones and tablets.
Top Accessible Apps
Station Master - the 'definitive travel reference App for London, with facts and figures collected from every station on the Underground, Overground and Docklands Light Railway networks'.
Tube Tracker - this app allows you to 'view the departure boards of every station, even if there is no departure board at the platform.'
London's Nearest Bus - this app 'answers the one question you have when waiting at a bus stop: When is the next bus coming?'
Locations: London