Marc Brew: On choreography, teaching and expression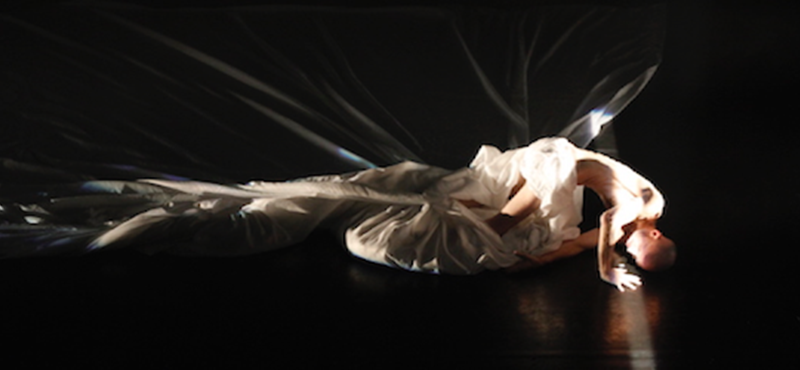 Fringe Feature - Dance
A solo dance performance choreographed with emotion and performed in an intimate setting, Marc Brew is bringing his mesmerising production, 'For Now, I am…' to this year's Edinburgh Festival Fringe.
Where does the inspiration for your choreography come from?
My inspiration comes from different places, from being out in public observing people, to everyday experiences that I have, and moments I feel I want to share or something I need to say; then I would start exploring and unpicking that idea to make it into a piece of work. My most recent, 'For Now, I am...' is an autobiographical solo coming from my experiences waking up in a hospital bed after my car accident in 1997, it is about rediscovering my body and who I am and claiming ownership over that again so it's a personal reflective work.
How challenging is it to bring the whole production together? From getting the music to the lighting just right?
Bringing the production elements to a piece is extremely challenging and exciting, when all those pieces of the jigsaw start to come together your vision starts to become a reality and to finally have work on stage that you can present to the audience is an overwhelming and humbling experience. It's always a very rewarding time when the work gets seen and people respond.
Does your choreography translate exactly as it was in your head into the production? Or does it evolve and change with collaboration?
Often I work with images in my brain, paintings and pictures, almost in a cinematic way; and these are the images I want to create.  When I start creating with the dancers and collaborators in the studio, something I propose could definitely, and does, evolve. It is really exciting to see all the different colours and textures my collaborators bring to my work and how it can gain depth, insight and more meaning for why it's happening.  So a bit of both really.
Do you ever get something akin to 'writer's block' with choreography? If so, what do you fin helps to overcome this?
I have been told, as I'm sure many choreographers have, that sometimes I over analyse things too much. It's part of the job, always looking at trying to improve fine detail and maximise the work to it's full potential.  So when it comes to choreography and material there certainly are days when I would get 'writer's block' when I need to step away and do something fresh and then come back to it the next day. I think I've learnt over my 20 years of professional experience it's about being smart and knowing when it's right to push and go deeper, or when it's time to give it some space or time let it go and try a completely new idea.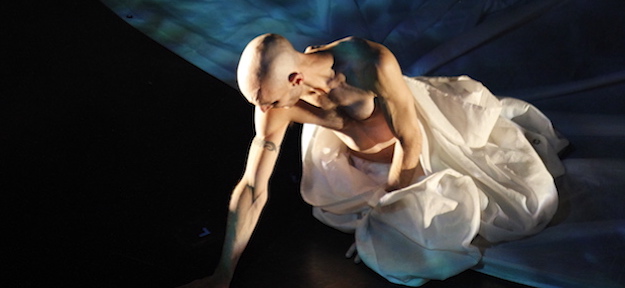 You say that you 'teach inclusively' – what does this involve? Do you learn from experience how to become more inclusive?
I have learned from experience.  I came from a very traditional background in classical ballet and contemporary dance by learning particular steps on a non-disabled body. I had to quickly learn to adapt and translate material to work with my body now, and in taking that forward in my learning as a teacher and facilitator I try to make my dance classes and workshops as inclusive as possible.  For me, that's about open communication, making sure people's access requirements are met and there are no barriers with accessing the space where class would be. In the practice of teaching I try to use inclusive language, I use a variety of different options and I also want to challenge people to push beyond their comfort zone and go to more unfamiliar places.  I also use a lot of imagery in my teaching and a lot of sounds and qualities to get certain dynamics.  As teachers we have those skills but it does come from experience, finding a place that we feel comfortable to keep delivering in a more inclusive way.
In your choreography, you sometimes use a wheelchair, and sometimes you do not. Is there a difference in the tone/style of expression when you use your chair compared to when you do not?
Through all my work I want to focus on the body and how the body can express, and that may include using different tools, props, and mobility aids. I have done work using my wheelchair and different ways of using the chair, not just the traditional way of sitting upright but what other ways it can be used and broken down.  I also use different props, for an outdoor piece of mine, 'Nocturne' which was created in 2008, I created two purpose built beds, so I look at different kinds of environments that enable new and interesting possibilities for movement potential, and different ways dancers with disabilities can express themselves and show the different vocabulary of work and skill in different ways. As an artist and dancer with a disability I try to incorporate different possibilities of movement potential and that comes from creating different environments to work in which really excites me as a performer.
'For Now, I Am' is showing from August 22nd-30th in ZOO Southside (Venue 82) as part of the Edinburgh Festival Fringe. The production is suitable for audiences aged 12+.